High School is most viewed by people as a place that is loud, crazy, and full of all sorts of people. It is also viewed as a major bully zone where a lot of kids with disabilities like hearing loss, blindness, and autism, are bullied dramatically.
This high school, on the other hand, was kind and actually stayed silent when one of their classmates was about to shoot a basketball free throw shot. But why was the whole crowd completely silent and still?
17 year old, Juliana Hoogland, is a student at Zeeland Public Schools in Zeeland, Michigan. She is a basketball player on their girls basketball team and is blind. She is part of the zLinks program that the school offers. It is a program that participates in the Special Olympics Unified Sports.
As Juliana was preparing and about to take her shot, the whole crowd of over 2000 students went completely silent. This a major sign of respect for their fellow classmate who was relying only on a tap to show her where the basket was.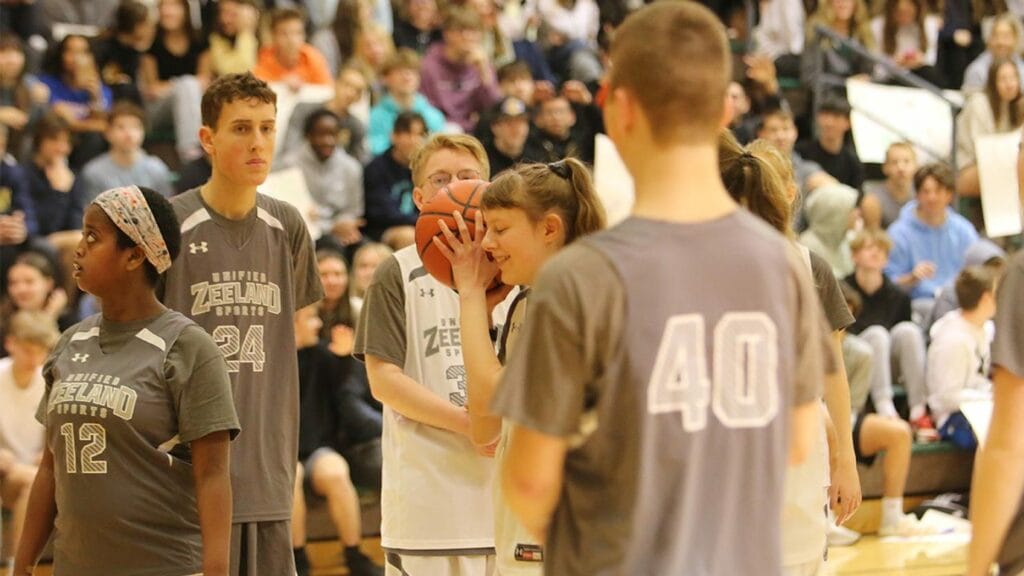 The tap was created by a long stick being hit against the back pole of the basketball net. As she shot her shot, the whole crowd was in complete anticipation while watching the basketball get closer and closer to the hoop. When the ball went straight through the hoop, the whole crowd went nuts and was in awe.
Juliana's mom, Karen Hoogland, told FOX News that she was super proud of her daughter for making that shot. "Not just because two high schools were watching her, but just to see the support from her peers being so extremely and respectfully quiet so she could hear the tapping, but then the cheers of encouragement and support from the proud student body."
The lead teacher of zLinks told Fox News that Juliana has been working on that shot for years to get it down.
Nate VandeGutche stated, "It was so moving to see her hit that shot again in front of 2,500 people. We couldn't have been more excited for her and her family. It capped off what was a very memorable day for all of us."
Juliana Hoogland told Fox News, "I didn't think I would make it. My hope is I can educate people that blind people are more than just blind."