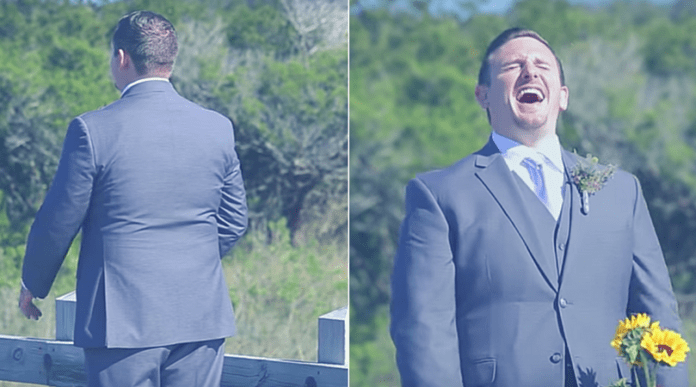 Wedding planning is stressful. It's supposed to be fun and exciting, maybe it's glamorous and glitzy. You work your butt off to get the details just right, to make your big day perfect.
You spend countless hours on little projects, you spend tons of money on venues, music, photography, and attire. When you are done planning you are left with a few more grey hairs, quite possibly a few extra pounds, and most certainly a few less dollars in your wallet.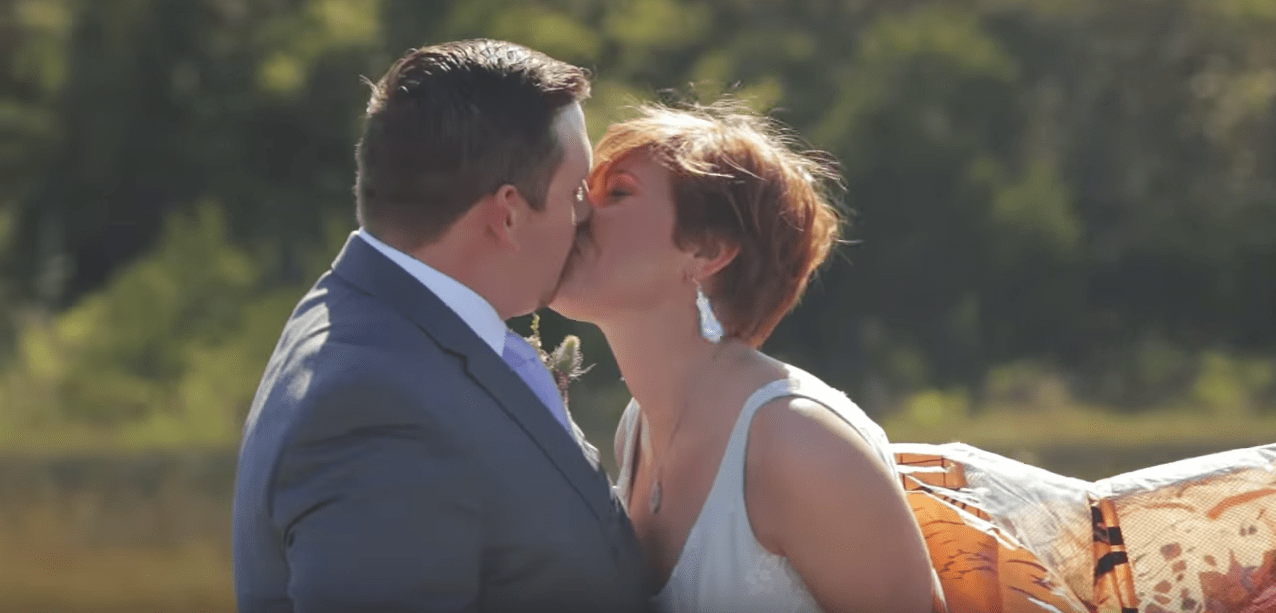 In reality, no woman goes into wedding planning thinking that she will become bridezilla. Quite opposite, women try to avoid that factor. Throughout wedding planning, bridezillas are born. Everything has to be absolute perfection or the day is ruined.
But for this bride, wedding planning was anything but that. Meet Elizabeth Gardner. Her idea of a first look was a bit different than what the every day bride imagined. Most brides imagine that long walk to their groom wearing their gorgeous gown.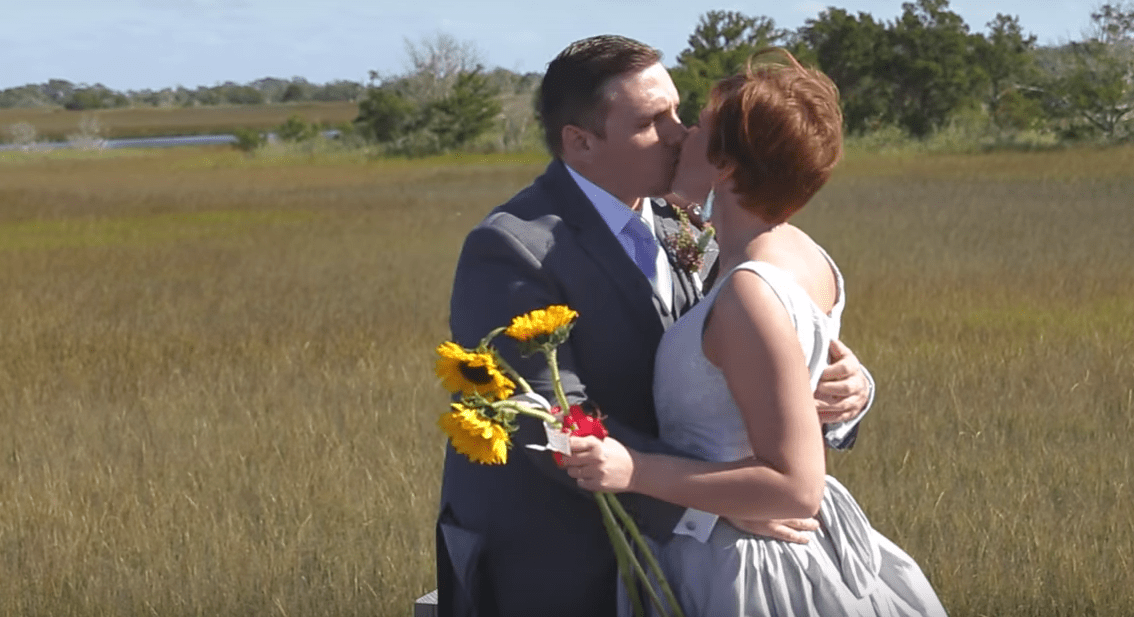 They imagine the look on their groom's face after they seem them in their wedding dress, dolled up and ready to walk down the aisle. But for Elizabeth, she wanted to take the generic take of the first look to a whole new level.
"My mother's maiden name, and my middle name is Rex," Elizabeth said. "So, I thought it would be funny to wear the costume on the day I would go from a Rex/Hundley to a Gardner."
Her soon to be husband that was waiting for her, a gorgeous backdrop of a calm lake. He stood there with his back to her, flowers in hand, nervous. Elizabeth made her way down to him in her T-rex suit– You heard us correctly… a T-rex suit!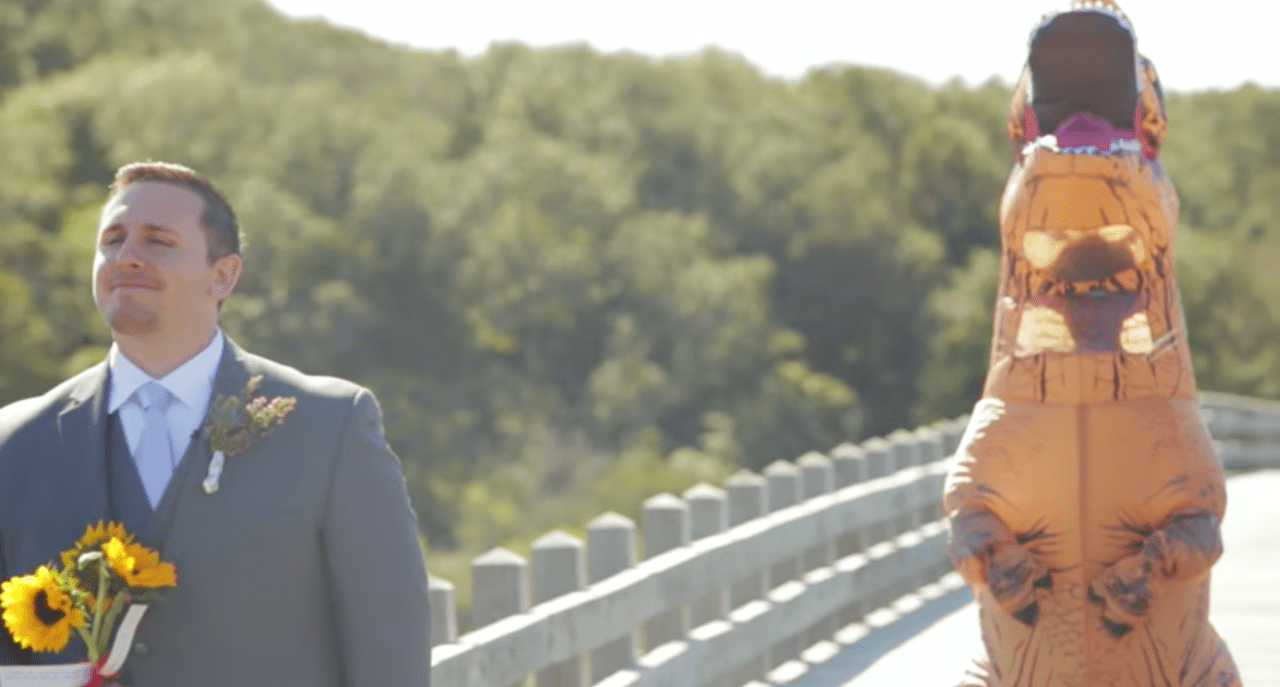 Instead of showing off her gorgeous gown and her dolled up face, Elizabeth decided to give her groom a little laugh. She gathered her dress up and placed it all inside this suit and waddled her way down to greet him.
When he first turned around, his eyes said it all. He was slightly confused. But as soon as he realized that it was his bride, joyous laughter burst from his chest, and proclamations of "I love you" freely left his lips.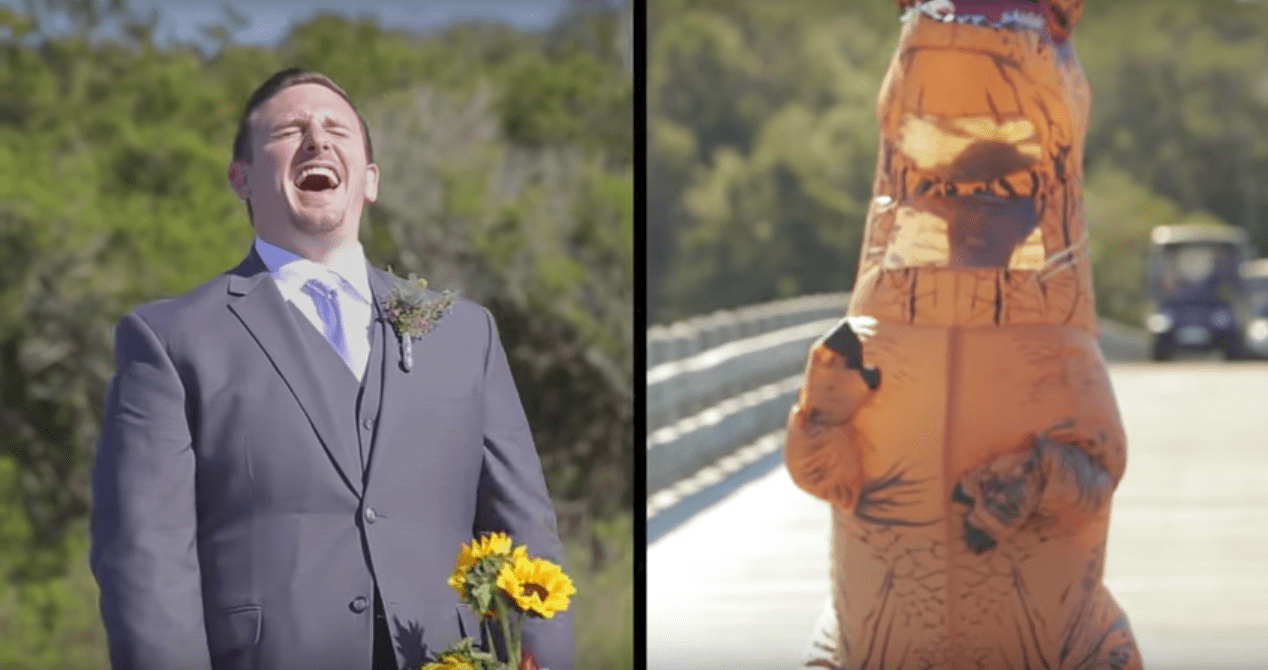 While that was just the ice breaker to their first look, Tom made haste at the zipper on the T-rex costume to reveal the woman that he knows and loves. Out stepped his gorgeous bride. The couple immediately embraced and shared a kiss as they laughed at the silly moment.
If you think this brides 'first look' was above and beyond the expectations of 'first looks', like and SHARE this with your family and friends! If you have a funny or interesting first look story, be sure to let us know! We'd love to hear from you!
Source: Boredpanda.com and rumble.com