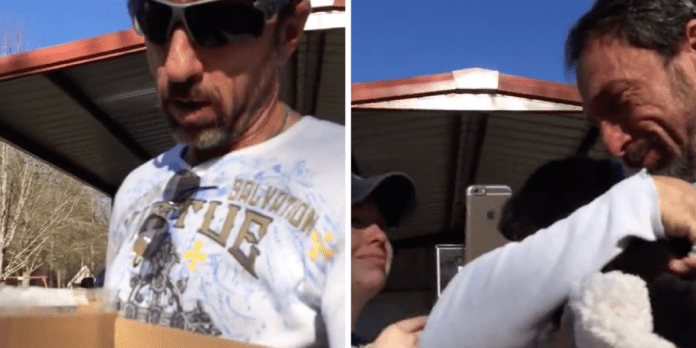 Everyone loves a good surprise here and there, no matter if it is big or small. It's just the thought that counts.

Well this surprise got even sweeter when it involved a little puppy, a purebred German Shepherd puppy to be exact.
This father had just lost his former dog Trixie, and was understandably upset for quite some time. But he doesn't have to be any more. Now he has a new little puppy to call his own.
And that isn't what makes this story so heartwarming, even though it definitely plays a part. It's the fathers reaction to receiving the puppy that has our hearts melting!
As soon as he realized what it was, tears began to come down his face. You could just see the love and admiration in his eyes as he picked the puppy up and began to snuggle her close.
His reaction was not what his children were quite expecting, it was even better! They are so thankful that he loves his new puppy, and we are too! You can tell that these two are going to be inseparable, and it is the sweetest thing ever!
If this story and video melted your heart like it did ours, then SHARE this post!