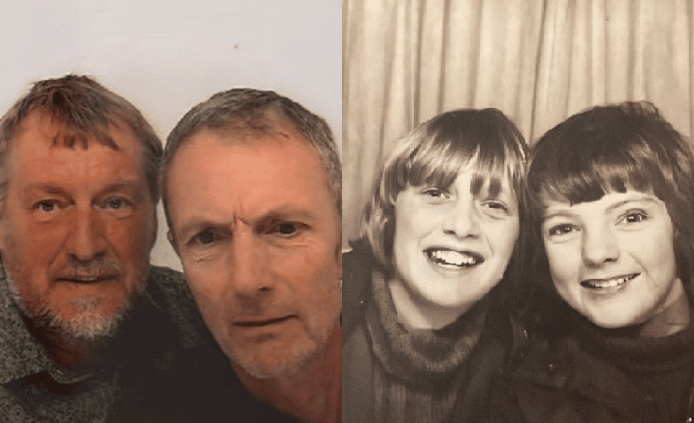 Since they were 10 years old, the two close friends have taken a shot in a photo booth together every five years. They just took their 50th-anniversary photograph. 
In honor of their 50 years of friendship, 60-year-olds Martin Dowle and Keith Laughton traveled to Skegness Station and jammed into the booth for the eleventh time. 
In a Woolworths in Lincoln, Keith, a former probation officer, and his friend Martin, a paramedic, shot the first photograph. 
When they unexpectedly returned to the same store five years later, they made the decision to reproduce the original.
"It's always good," Keith states. "The excitement building up to it and then reliving our memories from age ten going back into a photo booth."
The two adopted it as a joyful ritual, which they have continued for fifty years of photographs.
"It's weird to look back at two ten-year-olds with sweet little innocent faces and then look at the others and think about everything you go through in life together," Keith said.
"Our lives haven't been anything other than two normal guys. We haven't done anything spectacular or catastrophic, and we've just always kept that friendship."
"It's getting harder and harder to wriggle ourselves in and perch on tiny seats, but it was good, and now we've been doing it for fifty years."
After Martin's family relocated to his town of Bardney, Lincolnshire, Keith introduced himself to Martin when they were just eight years old.
"We've been reminiscing and thinking of everything that's happened between every five years. It gets a bit scary when you think about it but intermingled with everything that's been going on we have always managed to get that picture done every five years."
"We don't live in each other's pockets or have to talk every week. It's just a friendship that's stood the test of time."