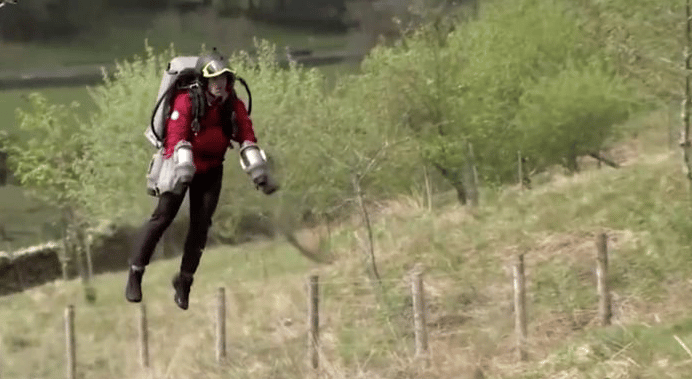 In the isolated Lake District of northern England, a pioneering British jet suit business is offering paramedics superpowers for their search and rescue operations.
With the help of GNAAS, also known as the Great North Air Ambulance Service, Gravity Industries has been testing the jet suit.
Richard Browning, the founder and chief test pilot of Gravity Industries, flew up from the valley's base to a simulated casualty site that would take 25 minutes to walk there on the company's inaugural flight two years ago. In approximately 90 seconds, the Gravity Jet Suit was able to go that distance.
Jamie Walsh had only six days of training before he strapped himself into the 3D-printed machine in May and flew through the misty conditions that would have grounded helicopter pilots over the hilly area of Helvellyn.
Andy Mawson, director of operations and a paramedic at GNAAS, saw the necessity due to the large number of patient emergencies that occur each month at the Lakes.
"What we didn't know for sure is how this would work in practice. Well, we've seen it now and it is, quite honestly, awesome."
The tremendous potential of using Jet Suits to provide critical care services has been made clear by this year's tests.
"Our aircraft will remain a vital part of the emergency response in this terrain," Browning, who has taught numerous paramedics how to use the jet packs, said. "In some cases, it would save their lives."
The Gravity Jet Suit, which is now in its third incarnation, has a fifth engine concealed in a backpack and two tiny jet turbines on each arm. The $440,000 contraption apparently has 1,050 brake horsepower and can produce over 300 pounds of thrust.
"We are just scratching the surface in terms of what is possible to achieve with our technology. Emergency response is one of the areas," Browning stated.
After the test, Gravity Industries, a 2017 startup, is considering the next stages in its cooperation with GNAAS.