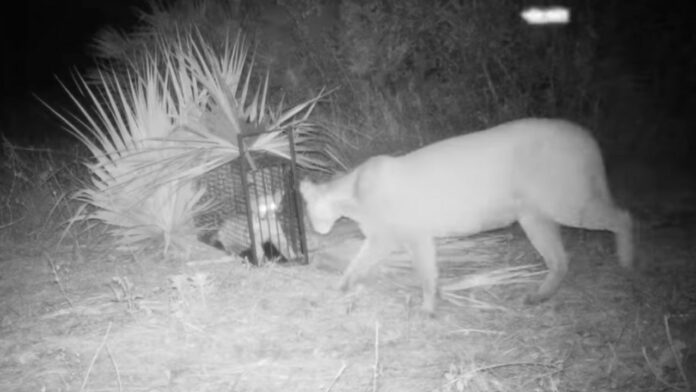 After months of conservation work, a six-month-old Florida panther kitten has been reunited with its mother.
The Florida Wildlife Commission (FWC) was notified in March of a panther kitten that had been found separated from its mother and was taken to the Naples Zoo.
"Initially, there was no sign of an adult female panther, so FWC and U.S. Fish and Wildlife Service biologists used towels with the kitten's scent to mark along nearby trails in hope of attracting the (mother panther) to the area to reunite her with her offspring," FWC stated.
They placed the kitten in a cage next to a livestream camera and waited all night to see if the mother returned. She didn't do it.
The decision was then made to transport the kitten to White Oak Conservation Center in Yulee for rehabilitation, a distance of nearly the entire Florida peninsula, in the hope that the female kitten could be released back into the wild someday.
After cameras captured an adult panther exploring the cage site, the FWC decided to return the kitten to Naples and try the plan again. She did not appear. Again.
Thank goodness for such furry family, the conservationists didn't give up, and the following night, on May 20th, cameras captured the scene when the mewling kitten was approached by an adult panther who immediately displayed maternal instincts, such as trying to nuzzle the young one through the cage bars and looking for a way to break it open.
The FWC then opened the cage door and the two wandered off into the woods, the kitten wearing a shiny new collar with a GPS tracker to keep an eye on its range and health in the coming days.
The females were "alive and well," according to the FWC. A fitting conclusion to a tense separation.