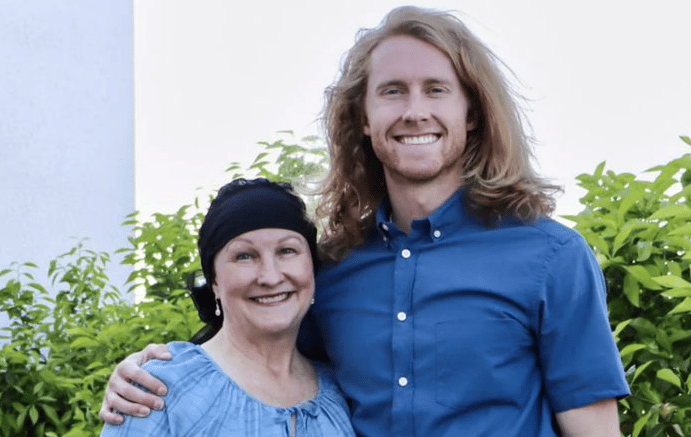 Cancer is one of the hardest things for someone to go through and the effect of losing all of the hair on their heads adds to the emotional damage it causes.
A son with a shaggy mane came forward with shears to provide a remedy when an Arizona mother lost her hair during her third fight with brain cancer.
He let his golden, luxuriant hair grow over shoulder length before cutting it all off to give his mother a fashionable hairpiece.
Although Melanie Shaha doesn't mind being ill, she does not enjoy appearing ill. You would not have realized that Melanie had a benign cancerous tumor on her pituitary gland for fifteen years.
Her tumor returned after two successful operations in 2003 and 2006, and radiation therapy was recommended for her in 2017. She lost all of her hair three months after beginning the new therapy.
"Not having hair, you stick out like a sore thumb and well-meaning people can say things that break your heart," Melanie said.
But what Melanie's son Matt, 27, initially intended as a joke at the dinner table in 2018, quickly evolved into a strategy. Matt was eager to be grow his hair for a while because he had recently graduated from a school where the dress code prohibited long hair. He committed to growing his hair out so that he could create his mother a wig, despite her attempts to talk him out of it as the length increased.
On March 21st, he cut off a foot of Melanie's hair, which her family transported to Compassionate Creations in Newport Beach, California, where it was turned into a new head of hair.
"The color is spectacular and we had it cut and styled with a hairdresser," She continued, mentioning how great it was to experience it with her son. "Matt said it looks great on me. It sure fills your emotional cup."