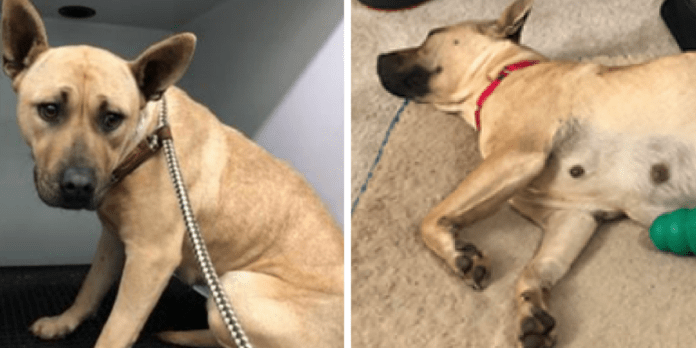 When A Charlotte man saved a dog who was about to be euthanized, he was in for a big surprise…puppies!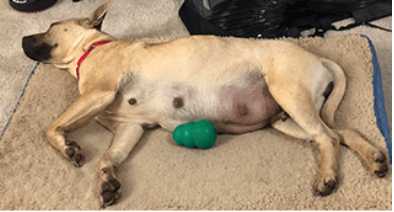 When Nicholas offered to foster Emma, he was only concerned that she not be euthanized.  He had no idea she was about to give birth.  A friend of his had seen the dog and passed the information to Nichola.  She knew he had fostered a dog before that had passed away recently.
Nicholas was so excited to have the chance to help another dog in desperate need.  He worked with the director and founder of Jesse's Place to foster the pup.  Here is what he wrote in a letter to the shelter:
"I'm interested in fostering and possibly adopting this sweet girl…I'm very patient, calm, gentle, and have plenty of time to work with her. My last rescued boy died in 2016 from cancer,"
When Emma arrived he quickly discovered she was going to give birth any day.  Experience from raising farm animals gave him confidence to know that he could deliver Emma's puppies instead of taking her back to the shelter.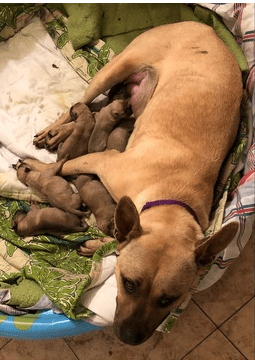 The time came and Nicholas was there to help Emma deliver her 6 healthy puppies, two girls and four boys.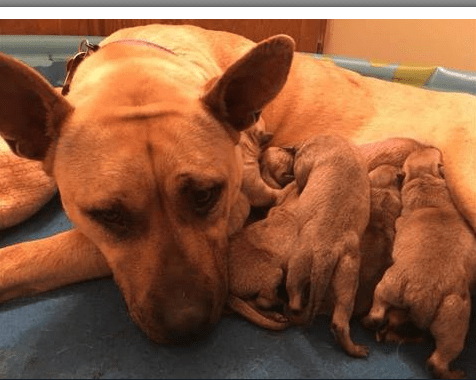 Everyone is doing well, and Nicholas is caring for Emma whom he says he loves unconditionally!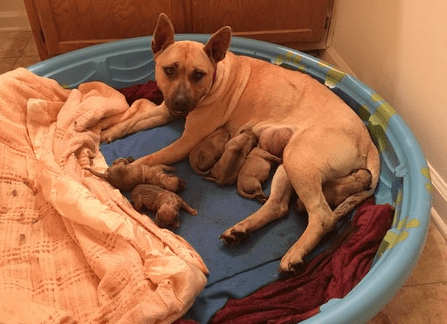 We are extremely proud of Nicholas, not just for delivering the puppies but keeping Emma even when he could have taken her back.
If you feel the same way please be sure to spread this HAPPY story to your friends.