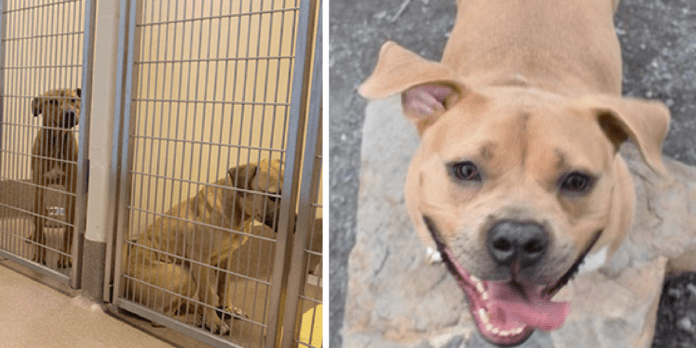 There are countless animals surrendered to shelters every day for reasons that are beyond their control.  For sweet Helena the truth of her surrender was ridiculous.
Helena was picked up in Atlanta, Georgia she was quickly adopted within a month.  The pit bull had been living on the streets alone for so long (we don't know how long) but she was excited to finally have someone to call her own.  She wasn't shy about showing it either.  Helena gave her owner endless love, affection, kisses and snuggles. Then she was returned to LifeLine Animal Project for that VERY reason.
"The man who returned her said she was too nice"
He obviously wanted a guard dog because Helena loves spending time with people cuddling this wouldn't be her.
So she's back in the shelter.  Helena is waiting at the shelter giving lots of slobbery kisses.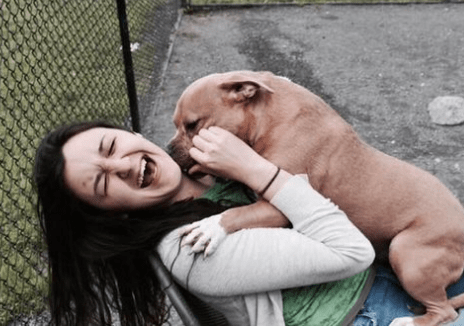 She is laid back with lots of love to give. She would make a great family dog or Netflix binging pal.
"We want Helena to go to a home where she can be smothered in love," Hirsch said. "If you are looking for a dog to love who doesn't require lots of activity, she could be the perfect girl for you."
With the stereotypes surrounding pit bulls, the director of the shelter says Helena shows no sign of separation anxiety and she is a very sociable, loving pittie.
If you are interested in adopting Helena please click here  LifeLine Animal Project.