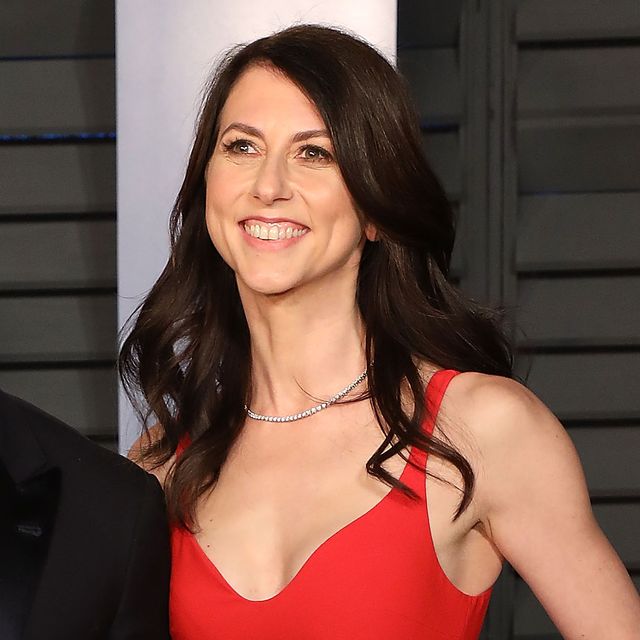 With philanthropist MacKenzie Scott's $122.6 million donation on Tuesday, Big Brothers Big Sisters of America has accelerated its efforts to transform youth mentoring in the United States.
The 118-year-old nonprofit will put the record-breaking gift toward its mission of ensuring that every young person has access to powerful one-on-one mentoring relationships that prepare them for success in school, career, and life.
BBBSA currently has 230 local offices serving over 5,000 communities across all 50 states. Scott's funding will help the organization expand its staff and training–and close the gap on the estimated one in three youth who lack a positive, long-term role model.
According to the organization, more than 13 million young Americans suffer from emotional, behavioral, or developmental disorders such as depression—and it hopes to attract families and volunteers in 'turnkey ways' that meet them where they are in life.
"We are confident that MacKenzie's investment will compel more people to help grow the village of mentors, volunteers, and donors needed to positively impact young people's lives today and well into the future," said the CEO of BBBSA, Artis Stevens.
"Mentoring is an integral part of the solution, including post-secondary readiness, social emotional learning, and a stronger sense of belonging and inclusion."
The unprecedented investment from Amazon founder Jeff Bezos' former wife is the largest donation from a single individual in the organization's history.
"We know that no one person, organization, or gift can do this work alone, but one person, no matter their background, can make an incredible difference through positive and inspired action. MacKenzie's investment and belief in Big Brothers Big Sisters shows this on a large-scale."
Miss. Scott has donated $8 billion to hundreds of charities in the two years since her divorce left her with 4% of Amazon's stock, including $436 million to Habitat for Humanity.