A homeless dog who provided peace to US soldiers on the battlefield will now have the opportunity to live in America with one of those warriors.
Sergeant K. and his Army unit on deployment in Kosovo in 2021 adopted the three-year-old mixed breed after spotting him seeking for food around their camp last year. His daily visits and wagging tail quickly became a highlight of their day, bringing consolation to those who were far away from home.
Sgt. Kelsey developed a strong attachment with the dog he named Duke and wanted to help him find a better life away from danger. The workers at the New York-based charity Paws of War agreed to assist in reuniting Duke and the sergeant.
But heartbreak happened before Duke could find his forever home in the United States. He didn't show up at the base anymore. Soldiers looked for him for several days without success, fearing the worst. When they eventually located him, they realized he had been injured, was very dehydrated, and had been shot. To save Duke's life, Paws of War dispatched an emergency vet team.
The Alamal Foundation, the nonprofit's international rescue partner, supplied Duke with foster care while he recovered. The dog spent six months rehabilitating and gradually regained his muscle strength, allowing him to walk once more.
Dereck Cartright, a veteran and operations coordinator for Paws of War, recently sent Sgt. Kelsey a note. The note states, "We are thrilled to be able to tell you that after months of healing and rehabilitation, Duke has made a tremendous recovery. He is ready for the next part of his journey." Sgt. Kelsey and the lucky dog are expected to reunite this month.
Duke's rehabilitation team threw him a farewell party, which was attended by everyone who helped him. Duke's travel to the United States, as well as his lifetime medical treatment, were covered through a fundraising effort organized by Paws of War.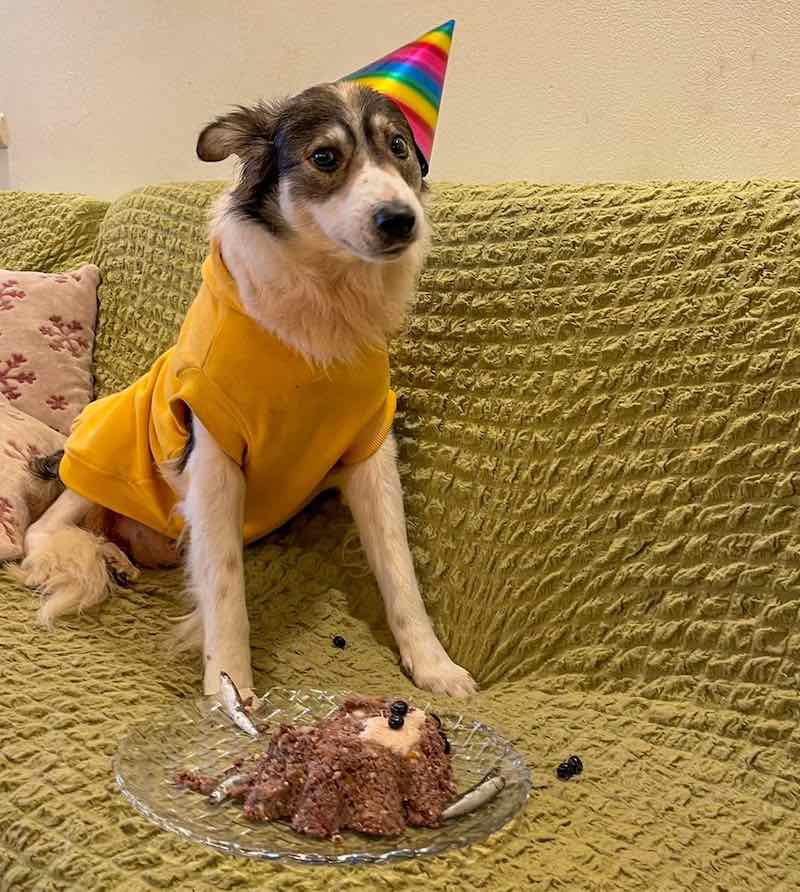 "We are happy to help them with this mission and hope that many people in the community will want to support it as well. We can't do it without their support."