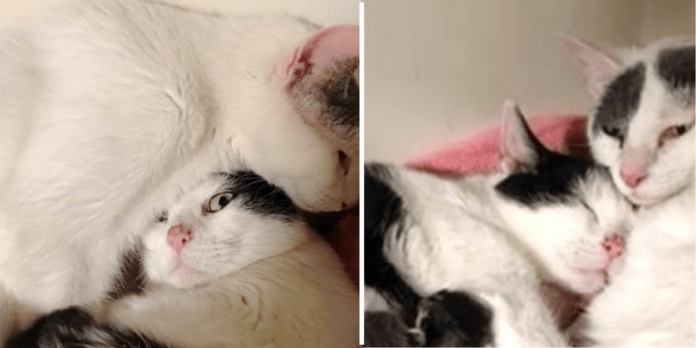 As much as humans need support and love, so do animals, especially animals left on the streets to fend for themselves. Fortunately many stray animals are rescued; two pregnant cats in Indiana found this fate. Little did Jessie and Esther know that their paths were destine to meet.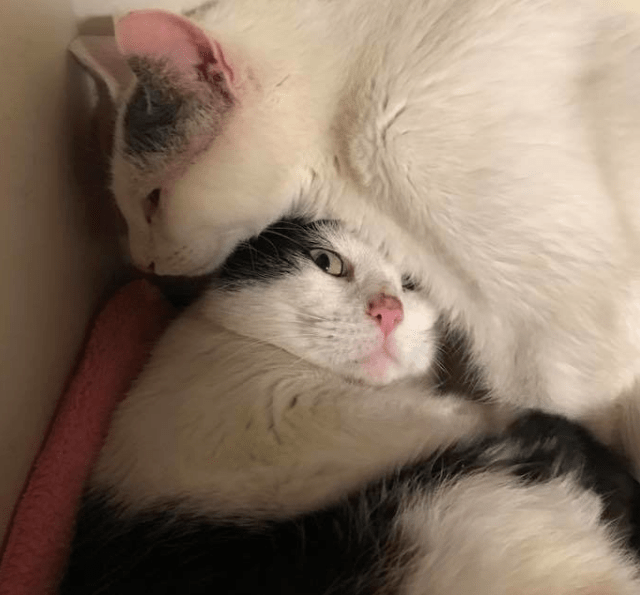 After the two cats were rescued by Here Kitty Kitty Rescue, they were both put in the same area of the rescue due to their pregnancies. When the kitties first met each other they didn't seem to get along too well. This all changed once Jessie gave birth after Esther did.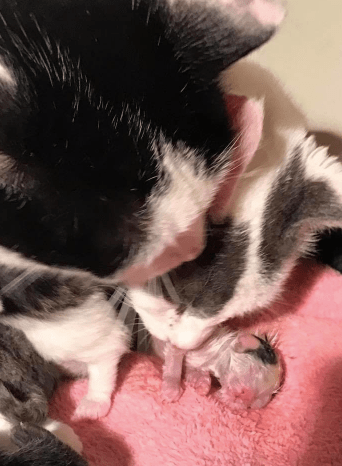 Jennifer Gillispie, the founder of Here Kitty Kitty Rescue, explained to Love Meow,
"She just walked up to the first momma who already had her babies and put her head down as if to say, 'my contractions are hurting me,' and mama Esther licked the top of her head to comfort her."
Throughout Jessie's labor Esther supported her. The rest is history; both mothers gave birth to a combined nine kittens. No longer were they foes, yet friends.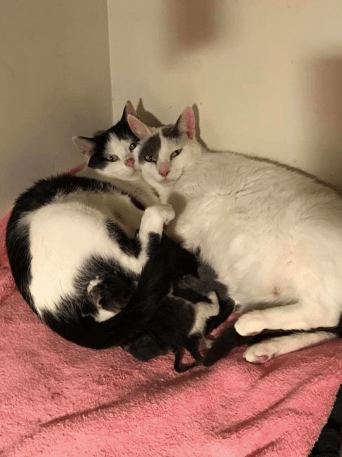 The two new mothers nurture their kittens together, somewhat like a family. Jennifer Gillispie then says, "They should have been indoors to be loved and they should have been spayed. This is their last litter. No more abandoned, starving babies of being born outdoors to fend for themselves and make more babies!"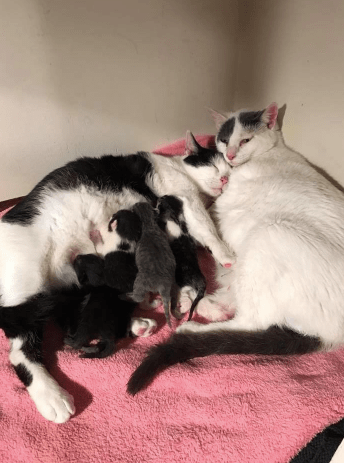 The rescue tried to separate the cats, but clearly it didn't work. Hopefully most of the kittens will be adopted once they are neutered and spayed. But for now Esther and Jessie are happily raising their kittens until they can be neutered or spayed.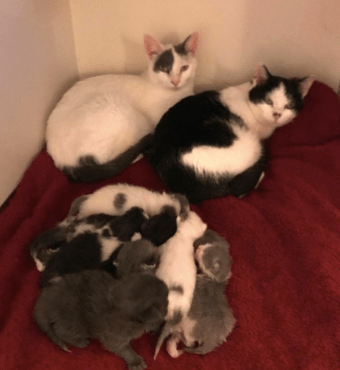 Make sure to SHARE with all cat lovers!!!