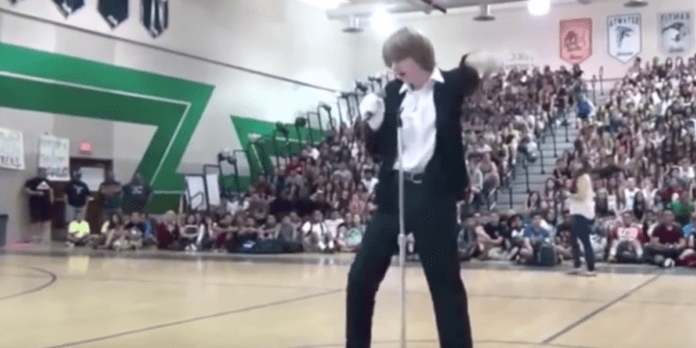 For some, the underwear dream is all too real when it comes to public performances. The thought of getting in front of people to show off a talent or to attend public speaking events is a total nightmare.
Occasionally, bad dreams or nightmares come with the territory when it comes to coping with big events or public speaking. For Brett Nichol, the fear came when his school, Pitman High School in California, held a talent show.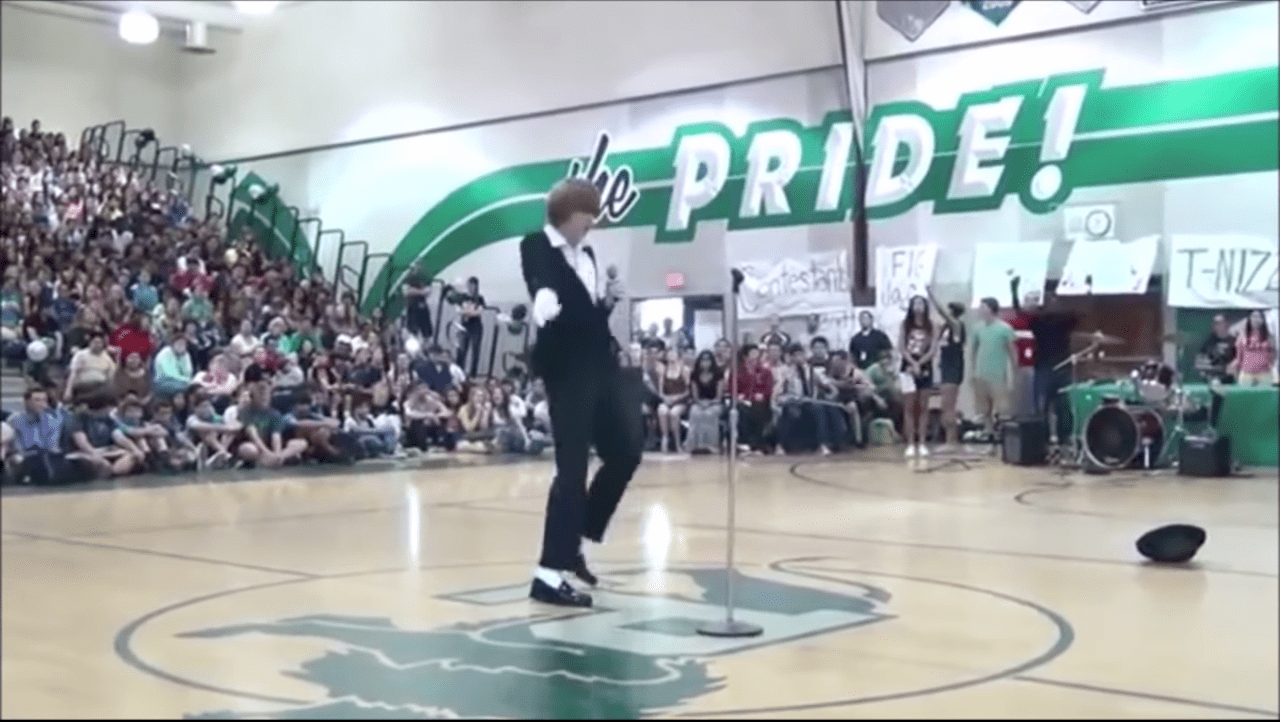 While we all have special talents, Brett had a talent that would not only blow his fellow classmates away, but his talent would blow the entire internet. Brett walked on, center stage, nervous and scared, but left with a ton more confidence.
Brett decided to conquer the song and dance that Michael Jackson perfected– Billie Jean. His slick moves included Moonwalking, hip thrusting, and spinning his way through the entire song.
Even with all the moves, Brett made sure to lip-sync the words to the song as well. So not only did this kid get up on stage, center stage, by himself to perform a dance he took the time to perfect the words too.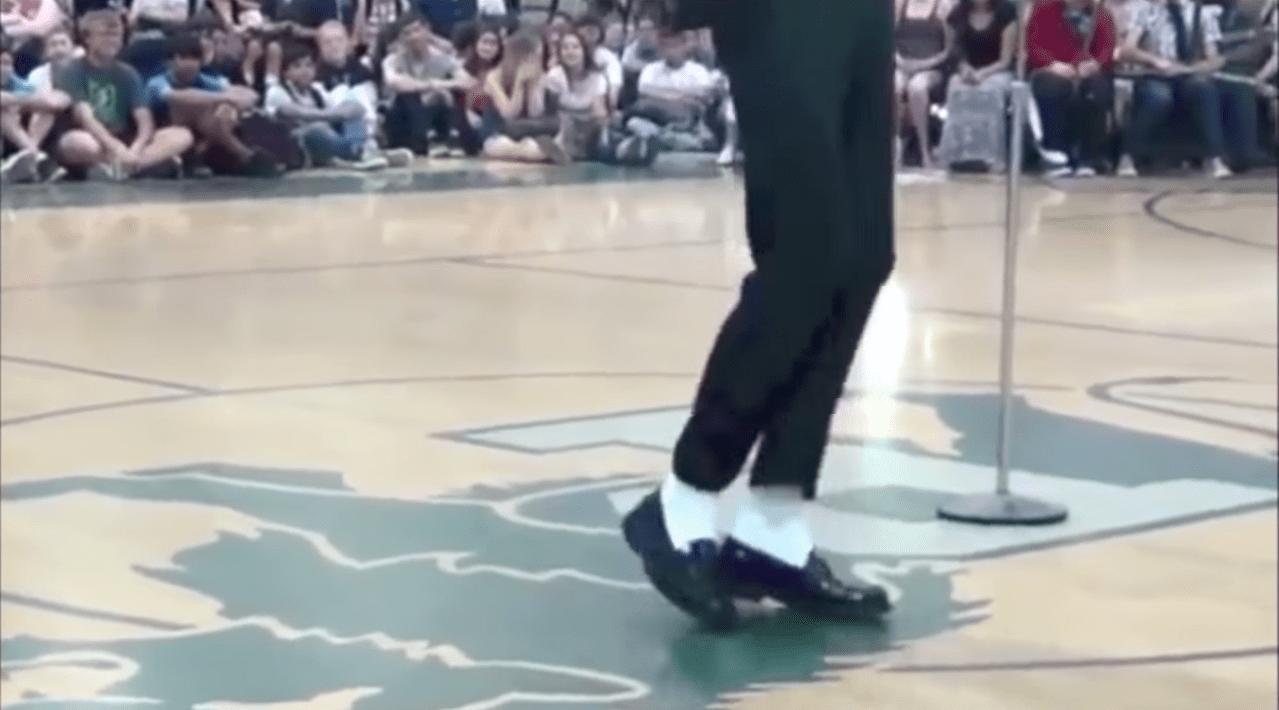 When Brett went on stage, it was silent, but by the time he was finished, the crowd couldn't get enough of Brett's smooth moves. Michael Jackson may have been the first to perfect the song and dance, but Brett Nichol is the most recent.
Sometimes it is about finding the confidence within to share the talents that you have. For Brett, the talent that he has can be seen all over.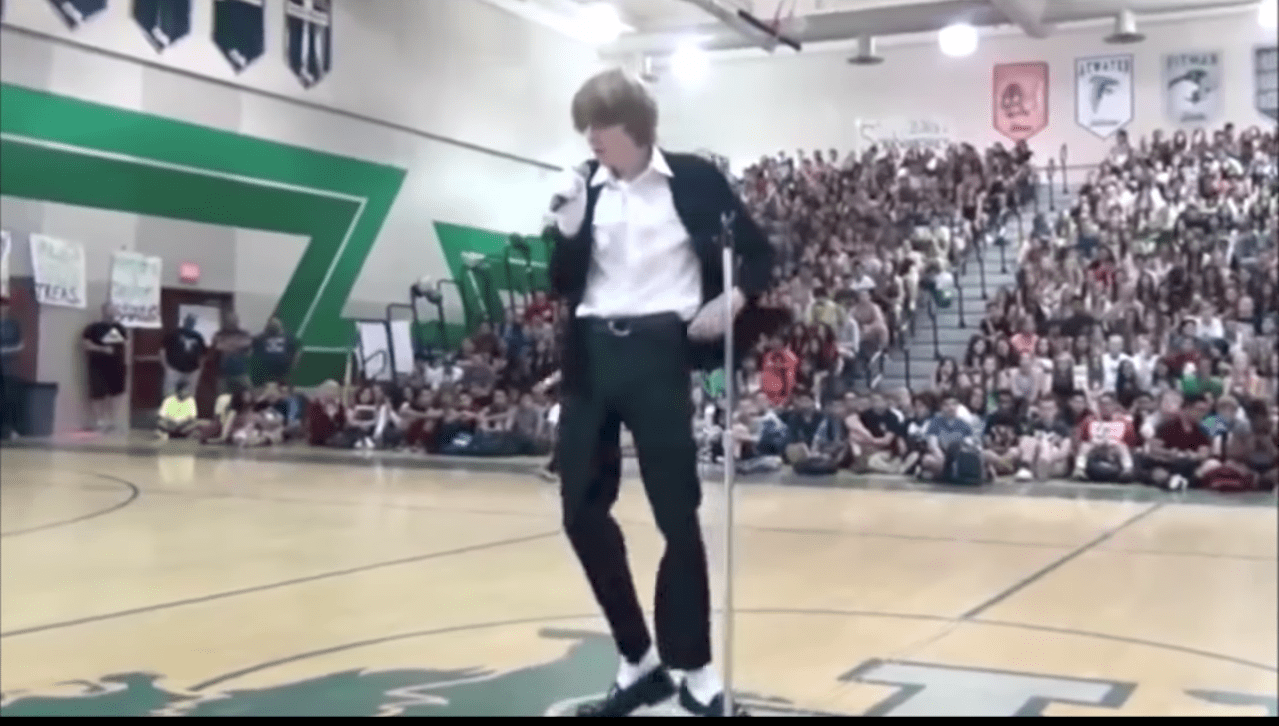 Since the talent show, Brett has made appearances on NBC, CNN and 'The View' on ABC News showing off his talents. In finding his confidence, he also has placed his talents partaking in traveling Michael Jackson cover bands.
While Brett may have been nervous to perform in front of people he knew, he totally rocked it. He had no problem igniting a fire under everyone in the stands at the competition– Which he won, but he also has no issue lighting a fire under the rest of the world.
The nervous teen that went on stage left a confident as he knew sharing his awesome talent made everyone happy.
Being nervous can either hinder a performance like this one or make it go viral. Brett Nichol's rocked his school talent show and if you agree, like and SHARE this article with your friends and family now! 
Source: Happiest.net