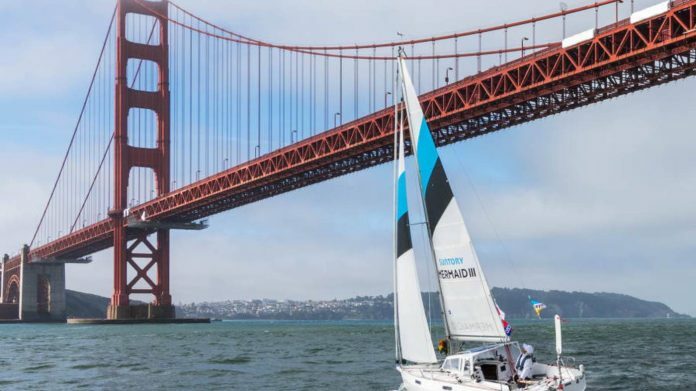 A Japanese man has completed his favorite pastime of sailing across the Pacific Ocean without stopping for the third time.
Kenichi Horie, who did it once before when he was 23, probably didn't expect to be doing it again 60 years later. But that's just his personality.
Horie set sail on the 27th of March in his 2,182 pounds, 19-foot-long sailboat, the sultry Mermaid III, and sailed solo for two months across the world's largest ocean, arriving in western Japan at 2:39 a.m. local time.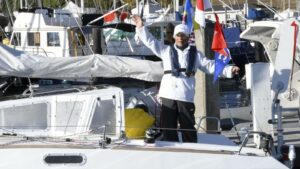 "Don't let your dreams just stay as dreams. Have a goal and work towards achieving this and a beautiful life awaits," Horie stated.
Despite making no port calls, Horie called his family every day to check-in.
According to The Guardian, he will arrive in Cape Hinomisaki on Saturday, after which he will be towed to his home port in order to attend an arrival ceremony in Nishinomiya, Hyogo prefecture.
It's not his first award ceremony, and it's not his first trans-Pacific voyage. Horie, a 23-year-old used car parts salesman, became the first person to make a nonstop, unaided voyage across the Pacific, eating only rice and canned food and relying on a single radio for communication aboard a plywood vessel no less.
"I had the confidence that I would make it—I just wanted to take on the challenge," Horie had said.
There will be no port. He was arrested 94 days later when he arrived under the Golden Gate Bridge without a passport or money. When Mayor George Christopher found out what Horie had done, he granted him an honorary visa, and he became a mini-celebrity.
The boat he arrived in is on display at the National Maritime Museum in California, with a placard reading, "Recall for a short moment, if you will, the deed of a young Japanese, who loved the yacht and the United States of America."
Kenichi Horie has crossed the Pacific many times, often on recycled yachts made of beer kegs, plastic bottles, or aluminum cans. One was even powered by the sun. He does these things, and hopes to continue doing them until he is 100, to raise awareness of the ocean's irreplaceable resource.
"I didn't think I'd be sailing at 83 but I'm still healthy and I didn't want to miss this chance," he said "Challenges are exciting so I'd like to keep trying."