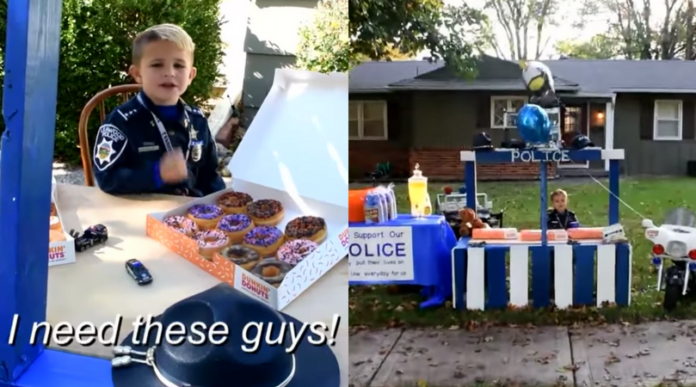 When you ask most kids what they want to be when they grow up, they will say things like, "A vet" or "A Fire Fighter"– Some may have ultra specific titles that come with what they want to be because they idolize their parent and their work.
Most of the time, they will tell you they want to be one thing one minute and another thing five minutes later. But not for Oliver Davis. Oliver Davis has taken to the men and women in blue.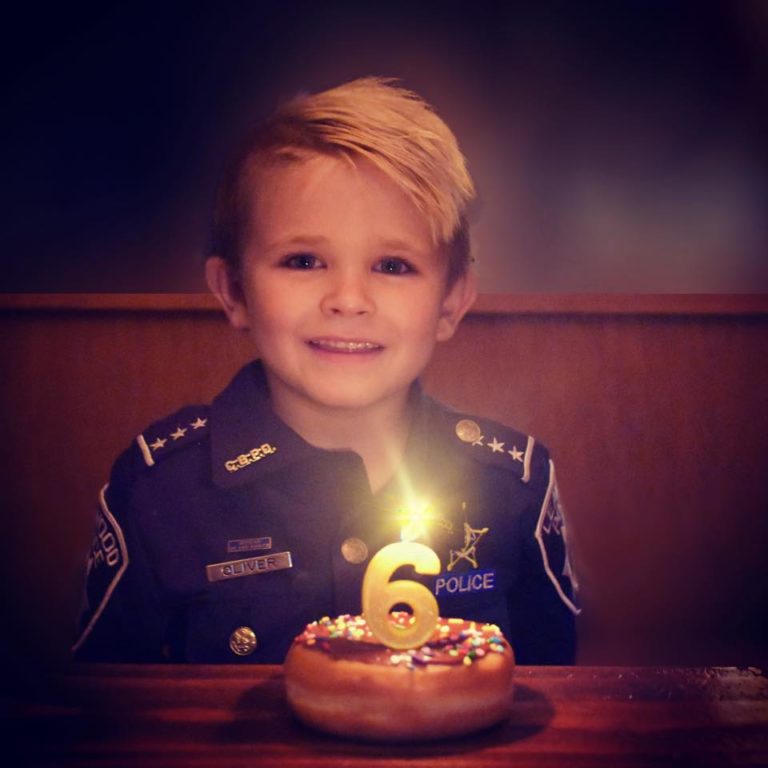 Since he was a mere five years old he has been obsessed with police officers. He first became intrigued when he got his first police outfit. It seems like he would never take it off. Now he not only has multiple police outfits, of which he collects different ones, he also has a police bike and a police dog too!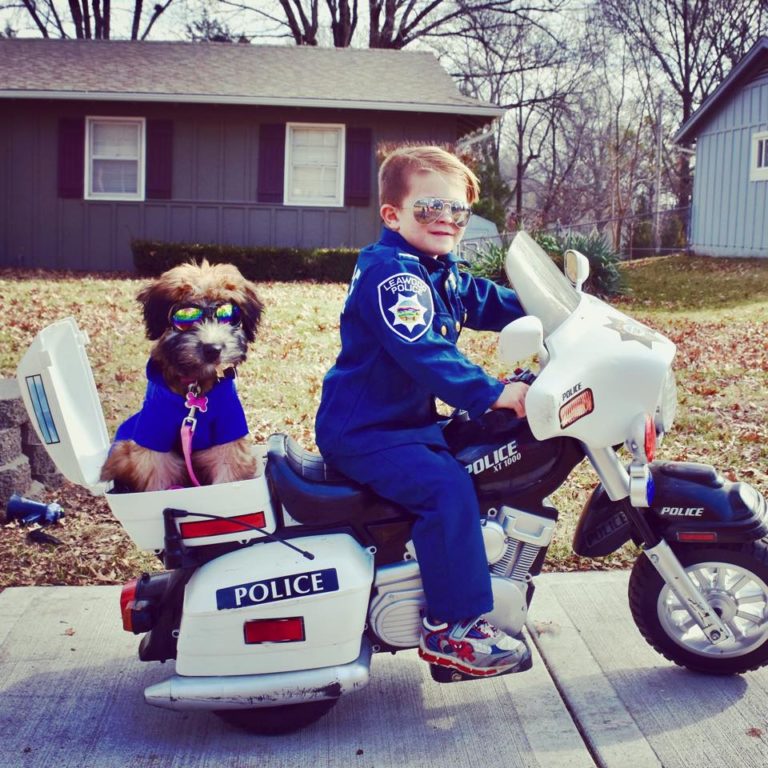 Oliver is the real deal when it comes to knowing and loving what the police do for us. That is why when he came up with the idea to give back to them, his mom, Brandy Davis, was right on board with him.
Oliver decided that he wanted to set up a stand honoring the police in his community and those surrounding him. So him and his mom went and got all the supplies that they needed.
They made a stand for Oliver to sit at– A place for him to place all the goodies that he wanted to sell. What better to sell than donuts, right? There was a small table that had lemonade with cups on it. The table was adorned with a sign that said, "We support our police. They put their lives on the line every day for us."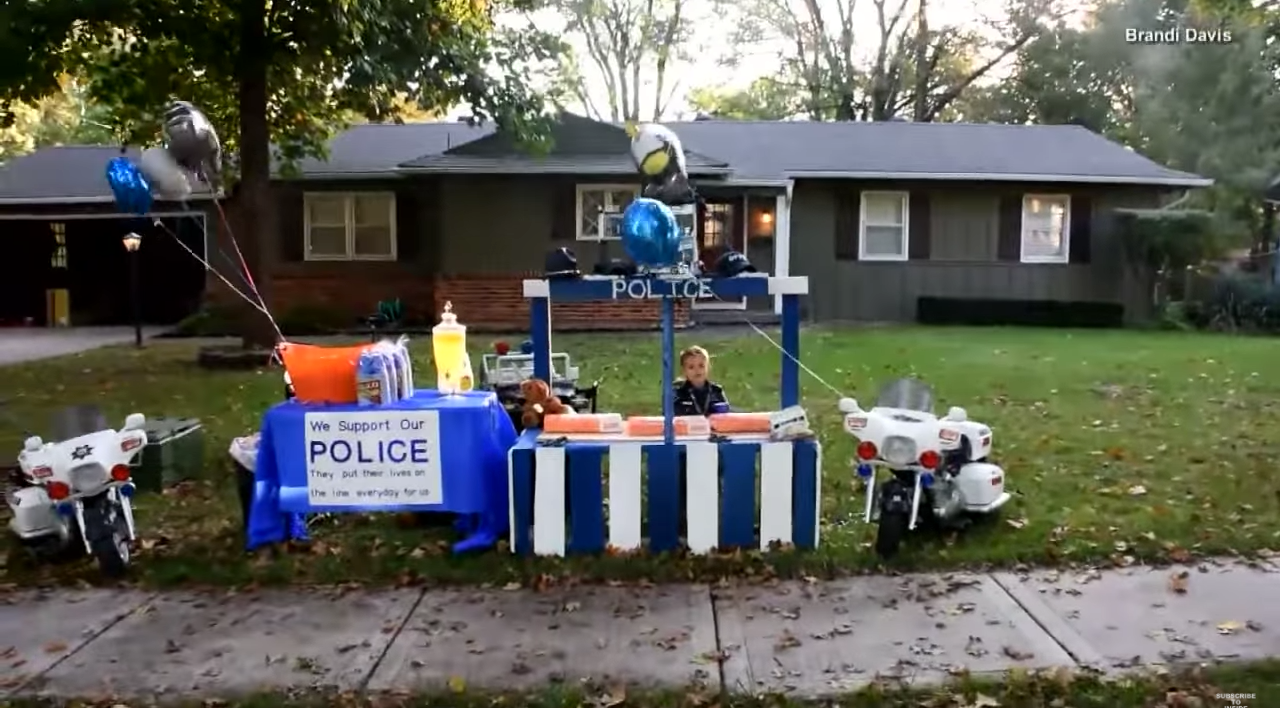 Along with the goodies, the table was decorated with Oliver's fine police bikes and blue balloons. When everything was all set, he was ready for business. But Oliver got more than he bargained for when it comes to business.
He wanted to sell these items to donate money to his local police department– to give back for all that they do. But yet again, the men in blue showed up. Have donuts… and Oliver– and the police will come.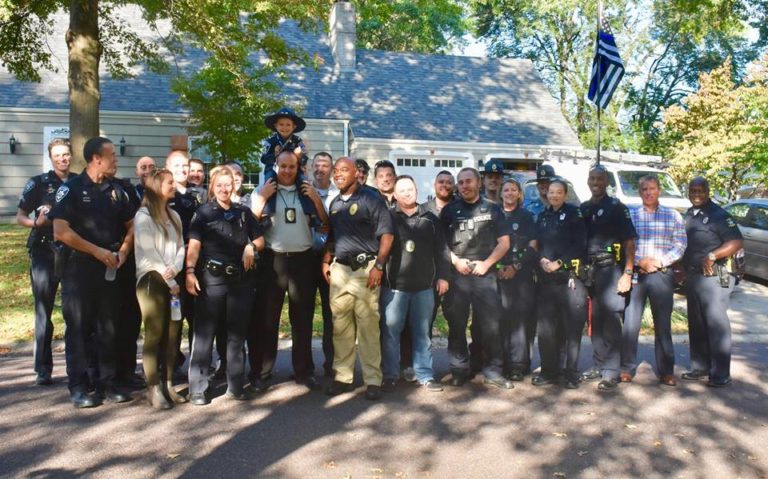 These fine men and women in blue, over 100 from local and neighboring companies showed up to thank Oliver. Oliver may have been trying to make their day, but these men and women definitely made Oliver's day when they showed up to share in some donuts and lemonade.
If you think that it is awesome with how these police officers reacted to Oliver's actions of gratitude and kindness, like and SHARE this with your family and friends now! Check out the video below to see more from Oliver and his friends!
Source: Inspiremore.com