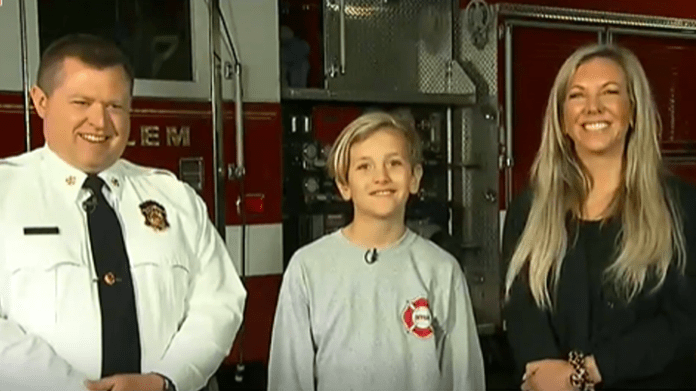 Jackson Gilchrist, a fifth-grader from New Hampshire, felt compelled to give back to his community by donating his entire piggy bank to his local fire station.
Gilchrist rounded up his amount to $11 — all he had — and sent a handwritten note to the Salem Fire Department, thanking them for their efforts.
He wrote, "Thank you for protecting our town and putting out all of the fires and saving our lives."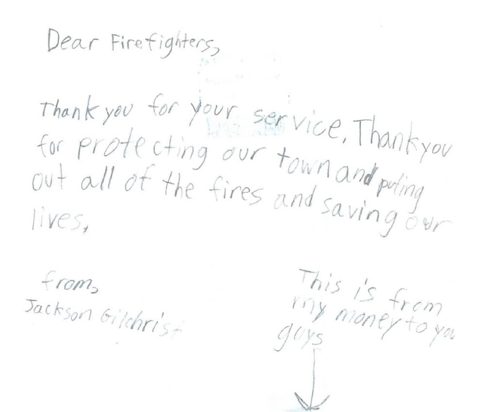 On Wednesday morning, Gilchrist and his mother, Dayna Gilchrist, appeared on "Fox & Friends" with fire chief Larry Best to discuss a modest gesture that had a huge impact.
"He did it on his own," his mother said. "It was out of his own little heart. He kept saying to me, 'Mom, I just wanted to write a letter and thank them.'"
Jackson Gilchrist, a little boy, remarked that he felt obligated to give the fire department his $1 in piggy bank monies because they "do a lot for us."
He said, "I didn't think it would go on live TV."
The Salem Fire Department has already received numerous donations from the community, but this one was unique, according to Best.
"It was a special donation," he said. "Just to know that it came from Jackson, who's a fifth grader. In this day and age, it was special that he wanted to thank the firefighters for what we do."
"We're just here doing our jobs and providing service to the community, and it was special to us," Best stated.
The fifth grader said he learnt about the dangers of firefighting at school and practiced the "stop, drop, and roll" safety routine.
Best joked that when Gilchrist is old enough to join the department, he'll be on their list for recruitment.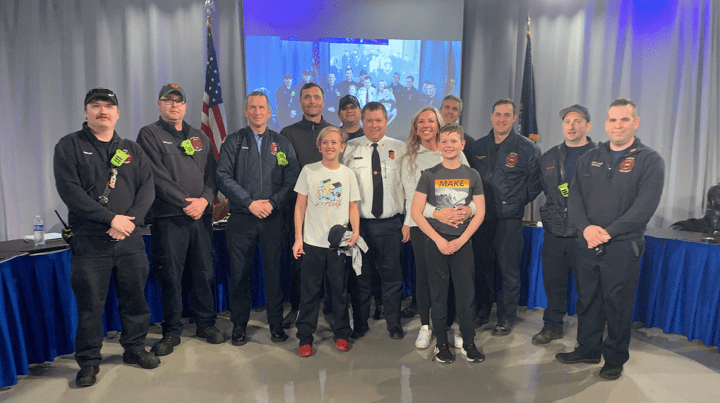 Jackson Gilchrist exemplifies the fire department's mission statement: "We're here to help," according to a press release from the department.
"Jackson's simple gesture is really not so simple," the statement says. "It reminds each one of us what it means to be a member of the fire service: the smallest gesture can mean the world to another."
Watch the latest video at foxnews.com