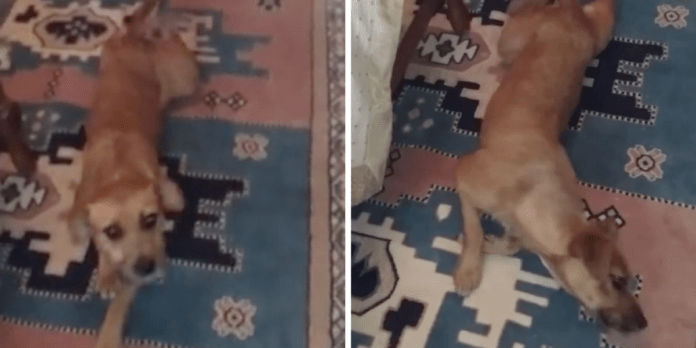 Unfortunately, in today's world, many animals find themselves homeless and without anyone to care for them or love them.
They are left to fend for themselves, even if that means they will go without food for a long period of time.
Luckily for this sweet pup, someone took him into their home and this was his first time ever being in a home and having shelter.
It may take a while, but it looks like this guy is already becoming comfortable in his new house and his tail was wagging the whole time. He immediately laid down as soon as he walked into the house.
From the video, you can just tell how happy he is, rolling on the carpet. We are so glad for this guy and we hope that other pups like him get to experience the same thing one day.
If you're glad that this sweet pup finally has a place to call home where he is cared for and loved, please SHARE this video and bring joy and happiness to others lives. 
Source: rumble.com