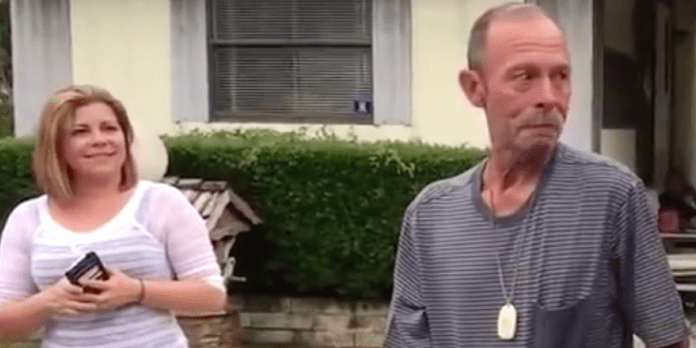 Birthdays are meant for celebration, a time when we can be thankful that we survived yet another year; a time to celebrate with family and friends.

For Jeffrey Anderson Sr, a retired and disabled Marine, his family wanted to make his birthday even more special than just surviving another year. They succeeded in making Jeffrey's birthday a once in a lifetime experience, but how?
Now, surely this older man has had some experiences that have made his experience the happy tears in his lifetime. You don't go through life without having those breathtaking, happy tears moments at least once in your life.
If Jeffrey didn't have one of those moments in his life before his birthday, then he got the best one on his big day.
Jeffrey's family planned something big for his birthday, but he had no idea there was even a surprise coming.
Jeffrey's grandson, Christian Anderson was in on the whole thing too. He was the one to want to make this surprise come to life for his disabled grandfather. The great thing about this surprise?
As the family gathered around, took the time to surround this sweet man with love and celebration, it was a tap on the shoulder that alerted the elderly man to another guest at his party.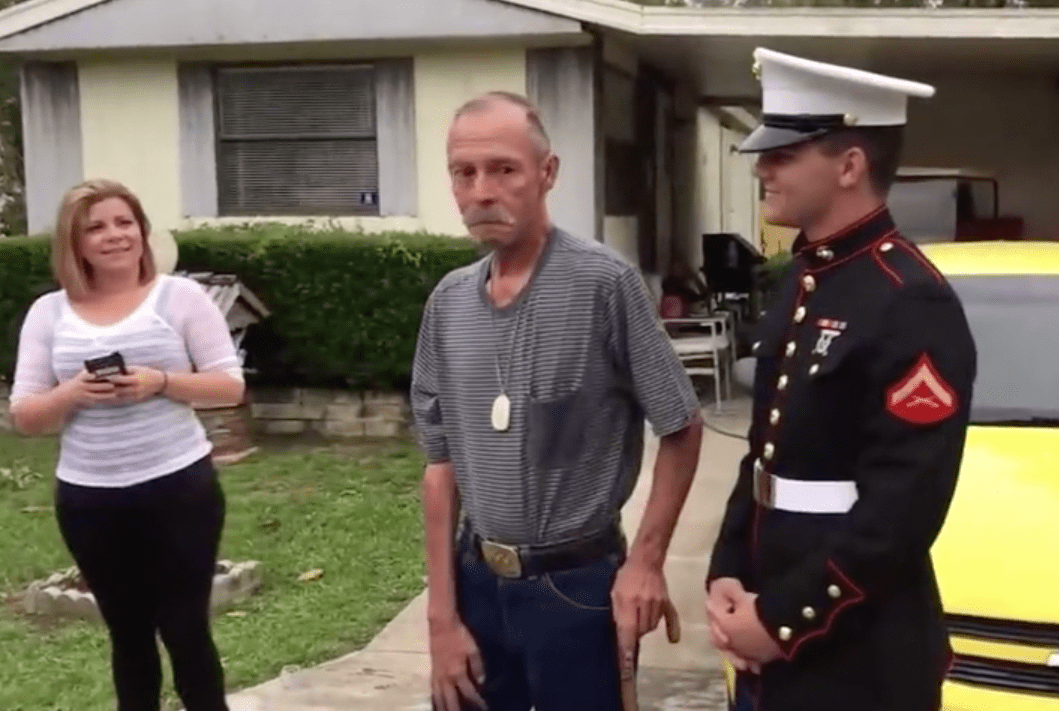 Jeffrey has not seen his grandson for two years as he was serving this country proudly as a United States Marine. The retired, disabled marine was in for the surprise of a lifetime with this birthday thanks to his thoughtful grandson and family.
Although the clip less than a minute long, the emotion that comes with the tap on the shoulder, leaves everyone, and I mean everyone with a happy tear in the eye.
The family that surrounded the elderly gentleman knew the surprise and even they didn't have a dry eye. As soon as Jeffrey realized who his "late arriving" guest was, his eyes welled up and he immediately went for the hug.
The happy tears arrived and his arms hugged as hard as he could. Not only was his birthday made, but it is entirely possible that his entire life was made in just that moment of seeing his grandson for the first time in two years.
Also, watch this marine surprise his sister on her wedding day. You'll need tissues for this one…
If these reunion stories bring you to your knees with joy, make your chest swell with pride, and provoke the happy tears, be sure to like and SHARE this article with your friends and family now!