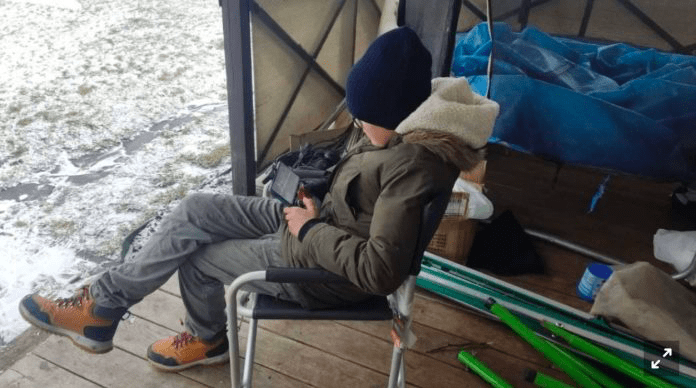 Russia invaded Ukraine on February 24, 2022, in a major escalation of the Russo-Ukrainian War, which began in 2014. The invasion resulted in Europe's fastest-growing refugee crisis since World War II, with over 6.9 million Ukrainians fleeing and a third of the population displaced.
A teenager used his personal drone to spot a Russian convoy approaching his town, providing real-time positional data that enabled Ukrainian artillery to destroy it.
Andrii Pokrasa, who is quietly being hailed as a Ukrainian Hero, is just one of over a thousand civilian drone operators who are assisting in their country's defense with everyday drones.
Drones are well-known for their numerous applications. Many people are unaware of how much they have decentralized previously cost-prohibitive activities such as cinematography, news reporting, and even military operations in countries where such activities are rarely available.
Since its inception, the Federation of Drone Owners of Ukraine has worked alongside the military, while also encouraging hundreds of its members to conduct reconnaissance missions.
The intervention of 15-year-old Pokrasa, confirmed to Global News Canada by a military officer and his parents, was the main reason the Russian military convoy did not overrun his town.
"He was the only one who was experienced with drones in that region," explained the commander of the armed forces, Yurii Kasjanov. "He's a real hero, a hero of Ukraine."
After confirming the convoy's location, Andrii relayed the information to his father, who then relayed it to Ukrainian military via a social media channel, resulting in the convoy's destruction.
Pokrasa, who is terrified of heights, became interested in drones after watching a YouTube video shot above Kyiv's skyline.
In a truly 21st-century story, he used the money he and his father had saved up by buying and selling cryptocurrency to purchase the drone, which cost a few hundred dollars and was used to reduce a multi-million dollar military invasion force to disorganized, smoldering rubble on the roadside.