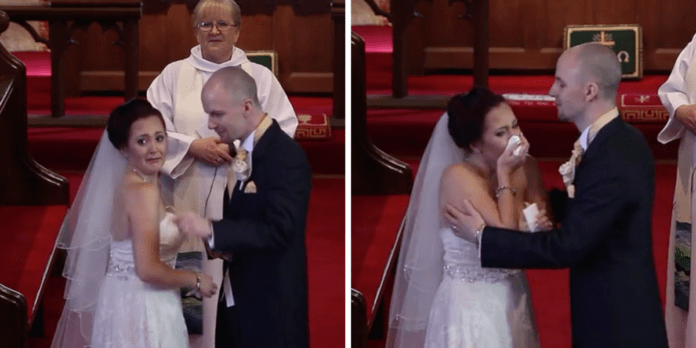 A bride's wedding day is the best moment of her life, aside from the day she gets proposed to by the love of her life. Up until that, the wedding is the best day ever, for many reasons.

The bride gets all dressed up, puts on her gown, gets her hair and makeup done, and makes the journey down the aisle to marry and love of her life. For Liz, a dance and musical theater teacher, she was doing just that.
She had the dress, she had her hair and makeup done, and she was walking down the aisle to meet her groom, Ollie. Liz thought her wedding would be like any other.
She would walk down the aisle, say her vows, and kiss her groom. They would be pronounced man and wife. That would happen with a little extra pizazz.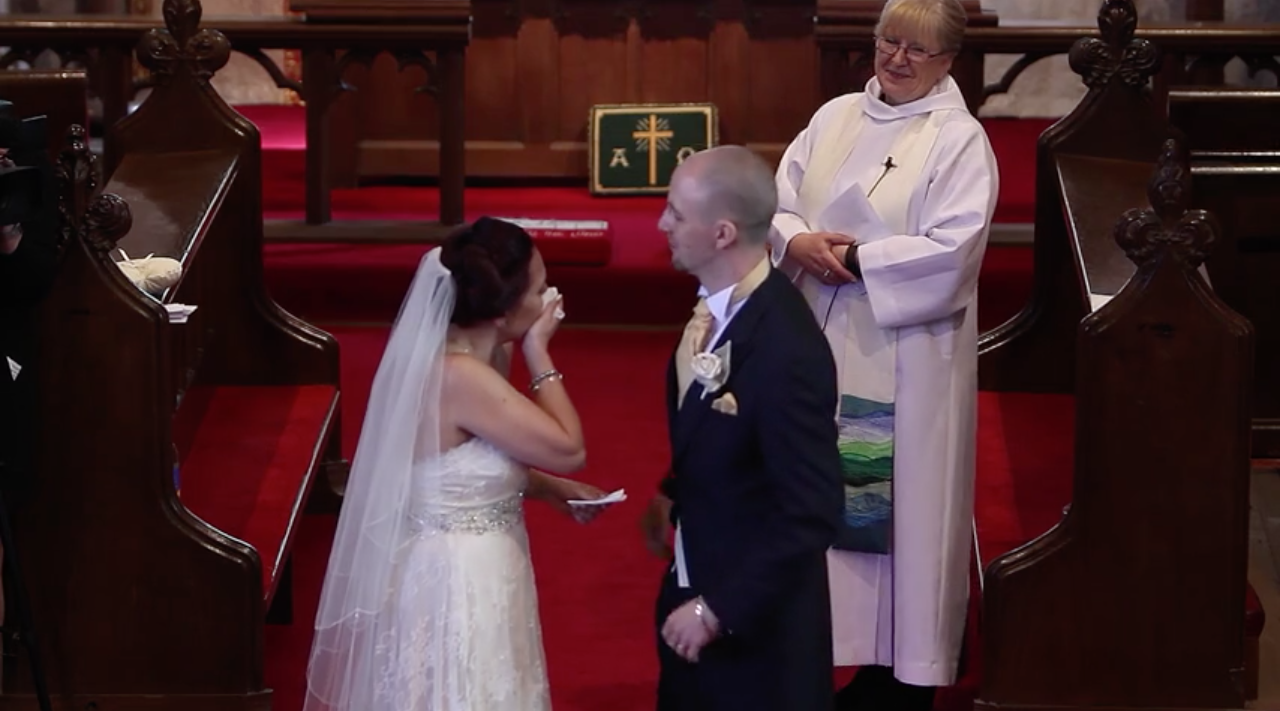 But her wedding was anything but normal. It was magical.
Once Liz made her way down the aisle to her groom, as she was about to say her vows to her groom, she heard the most beautiful sound in the world.
Ollie had decided to coordinate a little surprise. Ollie planned the surprise along with Jeren from Jaykays Dance Company. The two planned for Liz's students to sing "A Thousand Years" by Christina Perri at the ceremony.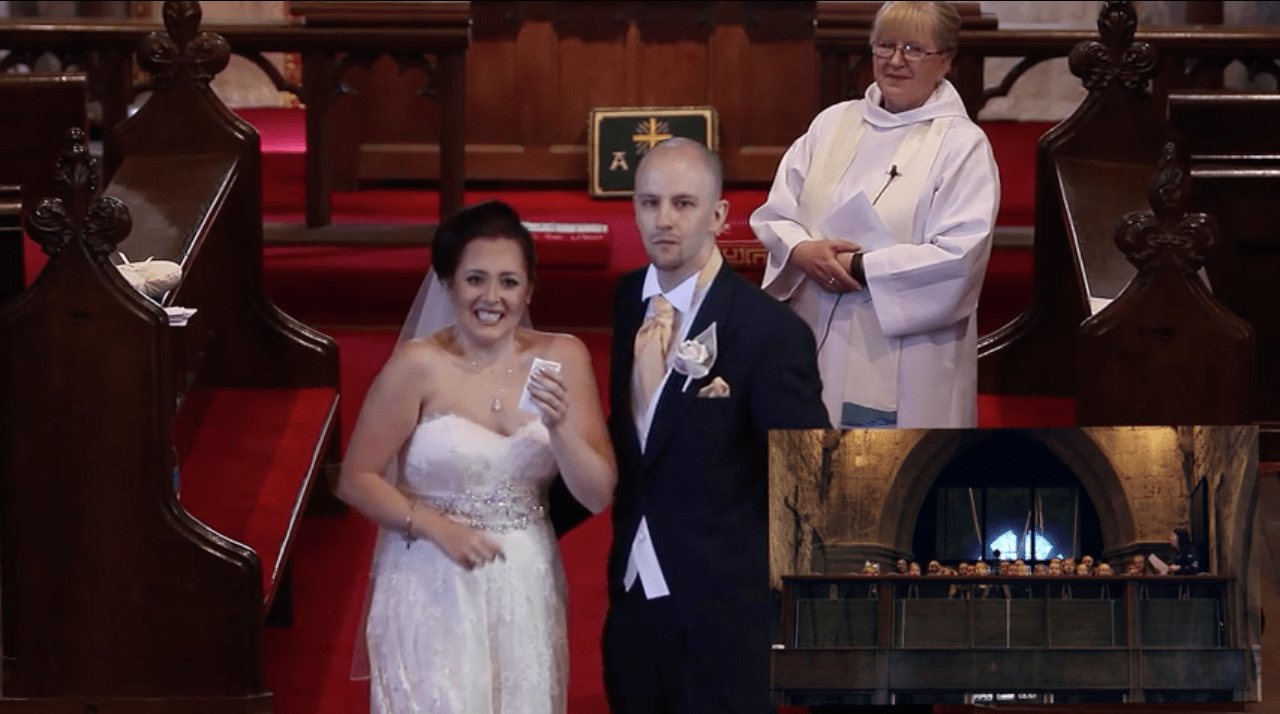 As soon as the Liz realized that her students were there and singing the beautiful song, she burst into tears. The little voices sang the songs as if they were born to. Warming the hearts of every guest at the wedding, including the bride and the groom.
We often see special performances, like violin solos, the harp being played, or a vocal solo to make the ceremony all the more special. These students not only made Liz's wedding all the more special, they made the entire day.
Kudos to this groom for thinking of an awesome surprise to make his brides day all the more special. While this day was already destined to be special, he made it even more so by including a huge part of Liz's life in with their big day.
Teachers are miracle workers, they do everything in their power to make the future bright for those around. If you think these students did a wonderful job at showing what their teacher has taught them, like and SHARE this with their family and friends now!
Source: Rumble.com