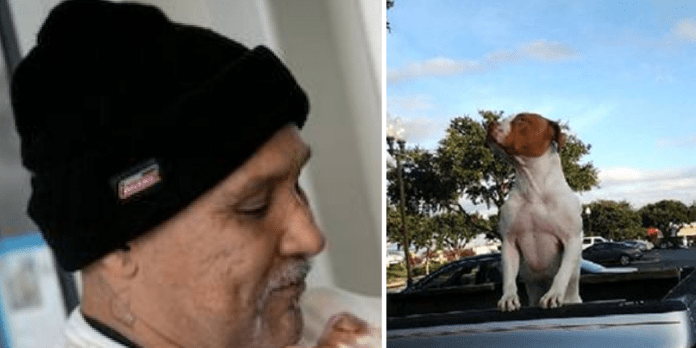 Lewis Jimenez was finally reunited with his beloved dog, Titus after being forced to give him up 4 months ago.
Unfortunately, the apartment Lewis lived in told him he could not keep the Pit Bull in the apartment.  If he didn't get rid of Titus he would be evicted.  He asked several friends and family to look after the dog but no one was able to. And he didn't have another place to stay.
Although he told the shelter staff he was coming back for Titus, the staff there was skeptical.  They hear that from owners all the time and they never return.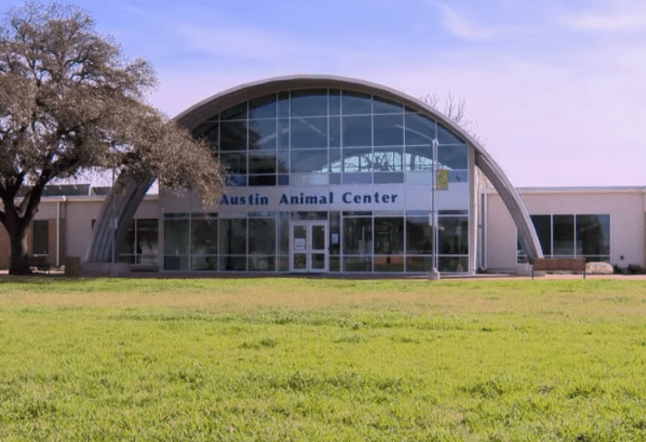 Austin Animal Center shared the happy day that Lewis returned on Facebook.
The shelter writes:
"These pictures right here make our hearts so happy.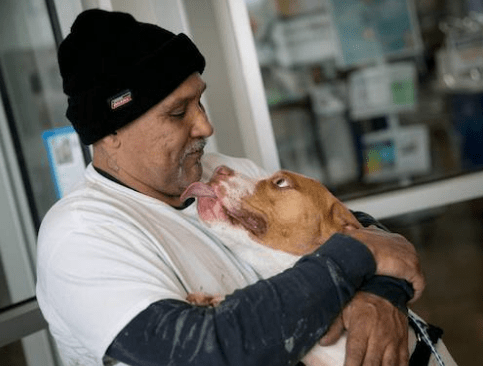 "Titus comforts me," said Jimenez. "He makes me happy when I'm sad." 

Lewis Jimenez
"Titus has been with us for 4 months. His family was forced to surrender him due to problems with their apartment complex, but they've been moving mountains to bring him home ever since."
"Titus has been stressed out at the shelter and generally having a tough time. His family would come visit him, but we can't imagine the heartbreak for them or him every time they had to leave without him. They had raised him from puppyhood; they were the only family he's ever known."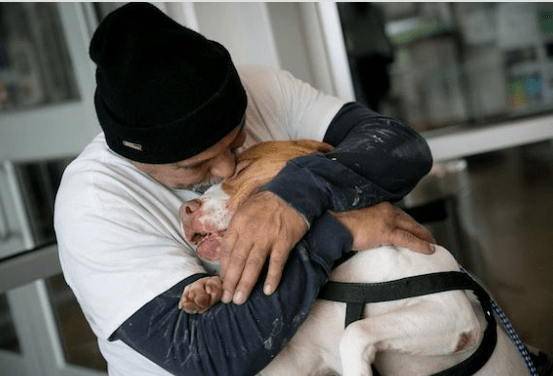 "Yesterday was the day we've all been waiting for. With new housing in place, Titus' dad came to take him home. And as you can see from the photos, happiness is an understatement for this moment."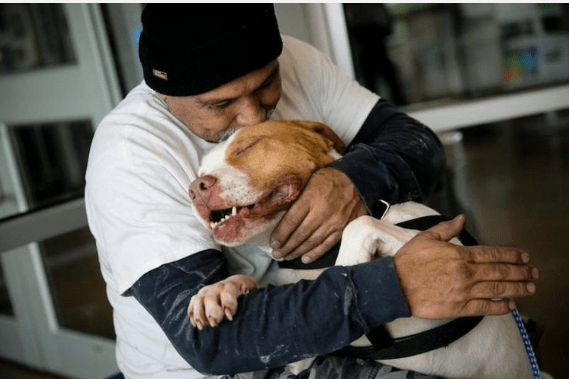 What a great way to end this story.  It's awesome to see these two together and so happy.