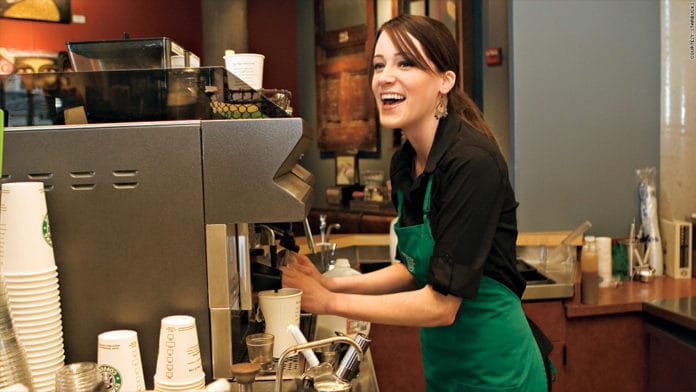 Josie is a barista who recently shared a drink order that has everyone talking.
An image showed a very complex order Vanilla Carmel Crunch Frappuccino.
On todays episode of why i wanna quit my job. pic.twitter.com/vKAtRKNRwe

— Josie (@ProjectJosiee) May 2, 2021
Other baristas joined in revealing some crazy drink requests.
I made TWO OF THESE a few weeks back. This is just shots and syrup 🙃 pic.twitter.com/uJtbDM721m

— The Ghost of Titty Past (@Lavaporeon) May 3, 2021
I hope the guy below is a good tipper my goodness!
i raise you this pic.twitter.com/07mhU0IyED

— bucky barnes stan account (@victoriasarberr) May 3, 2021
Orders like the ones below make me wonder, how many variations were tried for the person to reach this conclusion.
Let me throw another one in there for a little extra spice 🥴💀 pic.twitter.com/67kvISB5Fs

— K ♈︎ ♡ (@Kimmyxr) May 3, 2021
The precision of this order is amazing, note the amount of cinnamon.
you'd be surprised . a lady ordered this in person with a completely straight face 😐 pic.twitter.com/2OuTuN3Hti

— baby velociraptor (@tunafishpro) May 3, 2021
The salted caramel order below seemed to want everything expect…well…caramel.
Tell me about it. pic.twitter.com/CBaO8By9gl

— Michael Arroyo (@MyCk_09) May 3, 2021
Some people were complaining about the drinks people were requesting. However, it's been a rough year and maybe their drink order from Starbucks was delivering a little bit of sunshine into their world.
Sometimes you just gotta treat yourself!