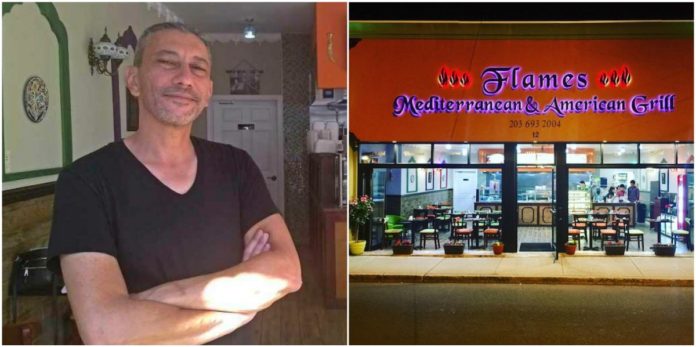 Walied Hanaif completely changed the restaurant game with one simple sign hanging in the front window of his establishment; "If you don't have any money, come in and grab a sandwich free."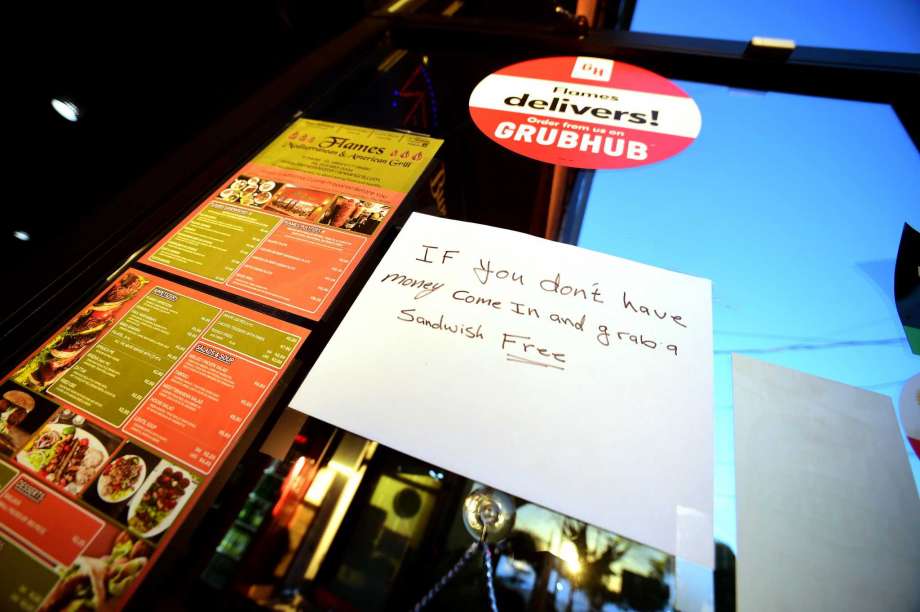 It's nothing fancy. Written on plain, white printer paper with a black marker, the sign isn't intended to draw attention or publicity to his business. Hanaif genuinely wants to help those in need in his neighborhood.
"It's only food. It makes me feel good and letting someone grab a sandwich here and there is not going to make or break me," Hanaif shared in an interview.
Hanaif owns Flames Mediterranean and American Grill in Milford, CT. The idea behind the sign came from a local homeless man.
The generous homeless man, who although didn't have much for himself, offered a roasted chicken and a loaf of bread to Hanaif and his wife as a "good luck token" just after the restaurant finished construction.
He didn't want anything in return. He only wanted to bless the Hanaif family and their new venture.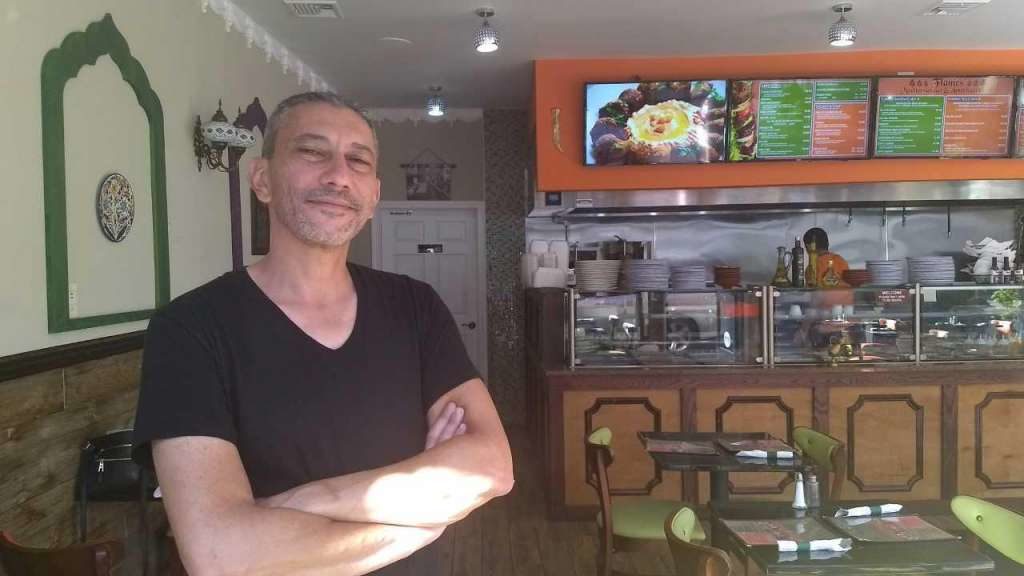 Touched by the selfless act, Hanaif wanted to share the love, so he created the free sandwich initiative and invited anyone who was genuinely hungry without money to come in and grab a bite to eat.
The sign has been in the window for 10 days and Hanaif has received a wonderful response from the community. No one has tried to take advantage of the offer (as far as he can tell), and someone even gave an extra $10 as a pay-it-forward.
"That made me uplifted," he said of the donation. "One hand washes the other," Hanaif said.
Hanaif isn't worried one bit that people will take advantage of his generosity. He trusts the people of Milford completely saying, "The people of Milford are beautiful."
Hanaif shared that he never grew up worrying about where his next meal would come from and he wanted to do all he could to ensure the same security to others, no matter who they are.
He commented, "God gave us the gift to see, but those who can't see may be a better person because they know not the race or color of the person they meet and therefore don't judge. At the end of the day, we're all human."
Hanaif truly believes in helping the fellow human, stranger or friend, and he puts his beliefs to practice.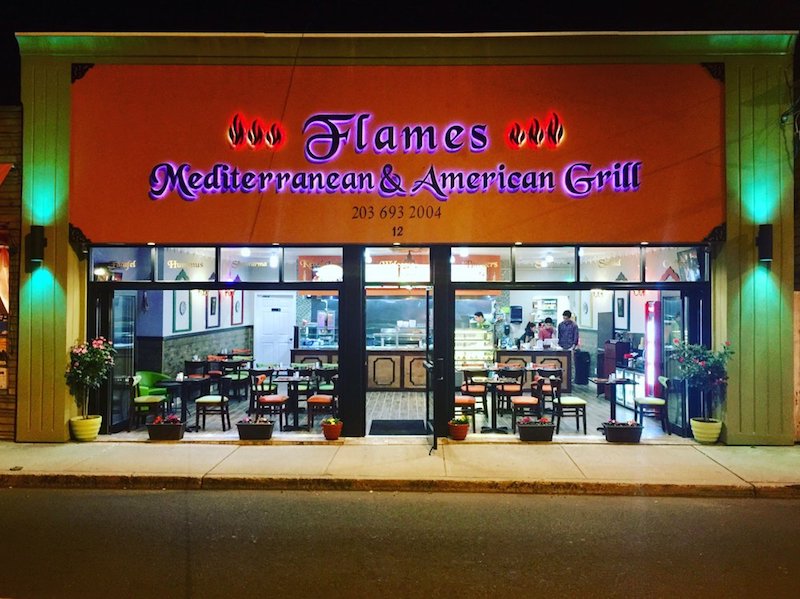 If you're awed by Hanaif's generosity, please SHARE with a friend.
Source: nhregister.com