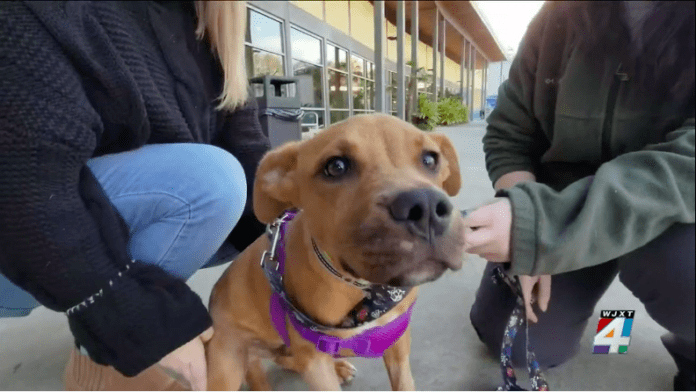 A dog named Jack left for dead just had a second chance for life and will soon be able to have a forever home.
Thanks to a woman who found Jack laying on the side of the road, presumed to have been hit by a car and left for dead, was able to have life-saving surgery.
Lindsay Layendecker, a JHS spokesperson said, "He was not able to walk, so she rushed him here to JHS, and we were able to take him in."
The veterinarians soon realized that Jack's spinal cord in his neck was fractured. They immediately began surgery that would ultimately save his life to allow him to have a smooth recovery so that there would be no further injury to his spinal cord.
Layendecker said that the most common injury to a dog from being hit by a car is typically the hips, so that makes this a rare case to which Jack was lucky to survive and lucky that someone found him on the side of the road left for dead and rushed him to the Humane Society.
Layendecker said, "Yes, it's not the most typical injury we see when animals are hit by a car, so it depends on where the impact is. He is very lucky because this type of injury is more difficult to treat, but we're thankful for the donors who make it possible for us to give dogs like Jack a second chance. We could not do it without them."
Jack is one step closer to being eligible for adoption.
Layendecker added, "Someone saw an animal in trouble and did the right thing. They did something." Since this tragic injury, Jack will never be able to walk with a leash attached to a collar but by a harness.
The 5-month-old puppy will soon be medically cleared and available for adoption at the Jacksonville Humane Society.