12 year old, Kayla George's mom, Anne was first diagnosed with Hodgkin's Lymphoma, a type of cancer, 16 years ago.
After going into remission, she was again diagnosed with breast cancer and has since discovered a tumor that has spread throughout her body.
Ever since that first diagnosis 16 years ago, Anne has been fighting for her life and Kayla has been a big part of her reason to live because they live with each other.
Kayla's dad lives in a different part of the city so she doesn't stay with him often, so all she has consistently is her mother.
One day Kayla and some other family members were sitting around Anne's hospital bed after doctors gave her weeks to live.
They were all just talking as usual when Kayla all of a sudden burst into song, singing a cover of Christina Perri's "A Thousand Years."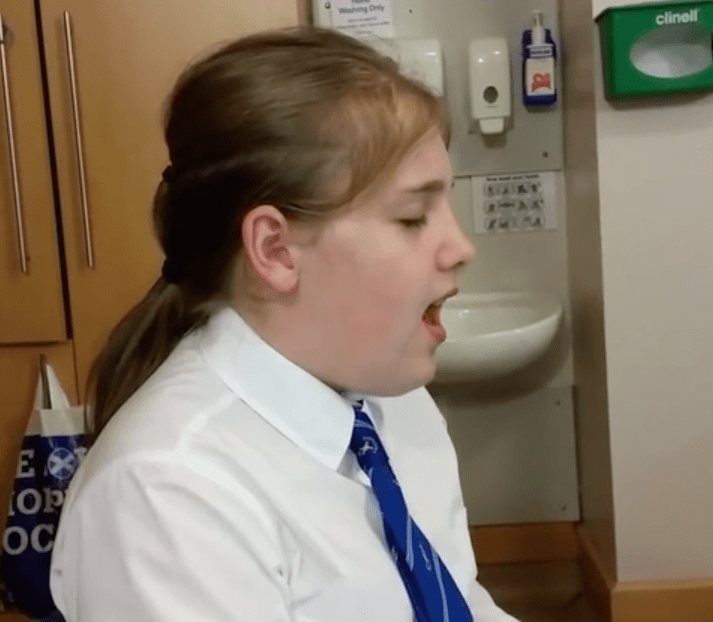 As if the song wasn't sad enough already, Kayla's beautiful voice and the circumstance, made them burst into tears.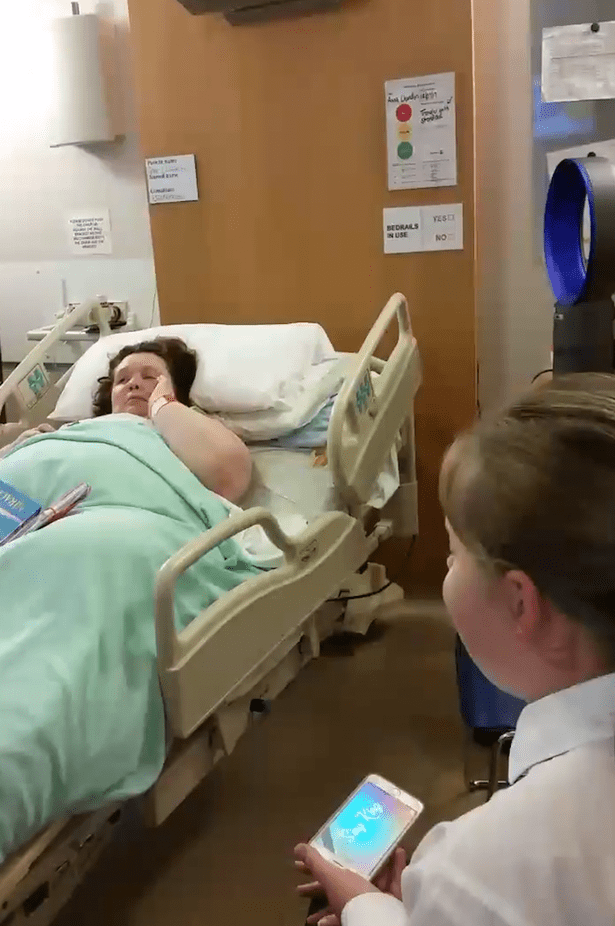 Kayla's Aunt Rosalind, said that Kayla sings a lot for her mom, but never like that, it was completely unexpected.
Friends of Kayla's have been trying their best to make things a little easier and positive during these hard times since she's gone through so much.
They have set up a go fund me page to help cover medical expenses.
If you love how Kayla surprised her mom and family with this beautiful performance, please SHARE this post!
Image/Article Credit: dailyrecord.co.uk and thesun.co.uk