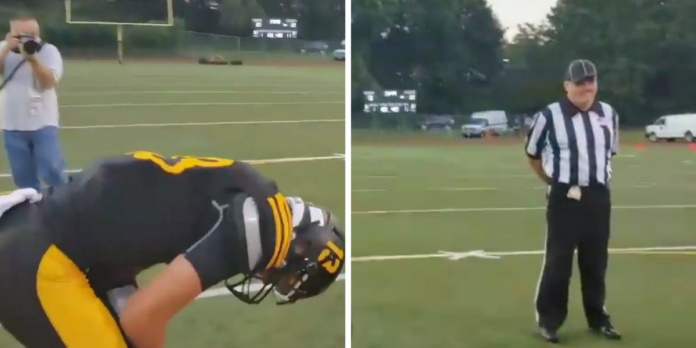 Two twin teenagers thought it was a normal night at their football game, only to find out there was someone special watching them.
Senior, Cole Egersheim took the field for the first home game that season. His twin sister Olivia was also at the game cheering on the sidelines.
Master Sergeant Joe Egersheim was deployed to Kuwait for a year. He wanted to surprise his children when he was coming home so he didn't share any details with them.
At first Master Sgt Egersheim said he felt nervous at how his son might react, but his reaction was "the greatest ever".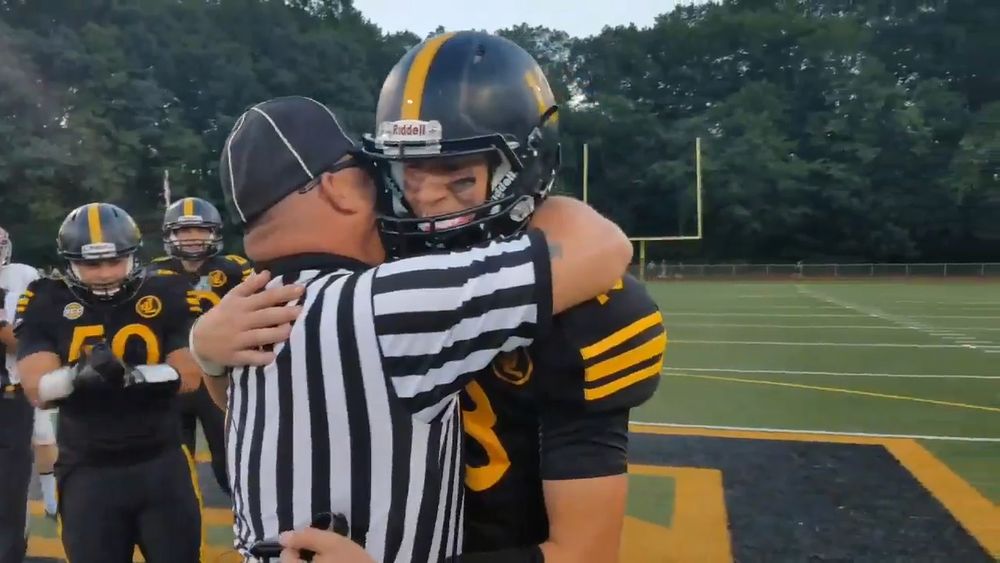 Cole and Olivia weren't the only ones in uniform that night. Their father suited up in a referees outfit to disguise himself. Sporting some shades and a hat no one would have known it was him.
Cole said he realized one of the referees was his father when a different referee introduced the mystery man as "Joe". During the introduction Master Sergeant Egersheim started to laugh.
Cole said "Then I knew it was him because I recognized his laugh. I was like 'Oh my God', then I bent down and just absorbed it for a second, then got up and hugged him."
Olivia knew that her dad would be home sooner than what was planned, but she had no idea when that would be. She said "I was so excited to finally see him after a year. When I saw that Cole realized it was our dad, I ran out there because I wasn't expecting him there."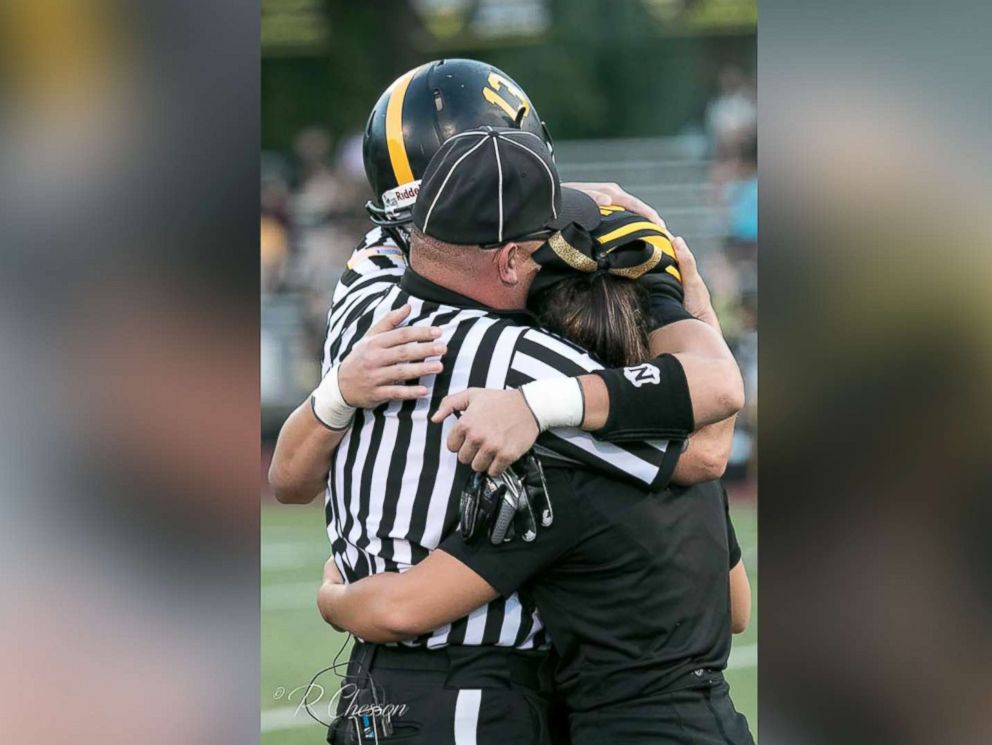 Robin Egersheim, Joe's wife was informed of the surprise plan and said "It all worked out. It just was great. It made him feel so good."
What made it even better is that they won the game! Joe said "My son played a heck of a game. When I was talking to him I said, 'You gonna give me this game?' and he said, 'Yep this is your game.' My son kept his word. He's a heck of a football player. I'm very proud of him."
Since their dad is home, the Egersheims plan to get back to a normal life as a whole family. Master Sergeant Egersheim said "It's been an overwhelming five days so far. But I got the honey-do-list, which I'm working on now. She wants a new kitchen so I've got to get back to work."
Unbelievable moment at Law as Master Sgt Joe Egersheim home from Kuwait to surprise son Cole & daughter Olivia. Good stuff #cthsfb pic.twitter.com/aFmbSmkSLX

— Mike Madera (@MikeMadera2) September 15, 2017
Source/Image Credits: ABC News