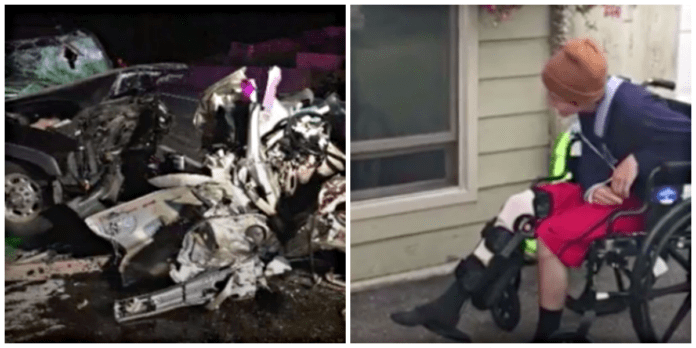 Chance Patterson was lucky to survive the car crash that left him in a wheel chair with broken ribs, a broken leg, elbow, and lacerated lungs.
He was on his way home when he was hit head on by a drunk driver. He had to be cut and pulled out of his car because there was no other way out.
Unfortunately, Chance was not the only one in the car.
He had his two dogs with him that he had just picked up from doggie day care. They stayed there during the day and Chance had just picked them up after a double shift at work.
Chance remembers that immediately after the accident occurred and he regained consciousness, he was most concerned with his dogs.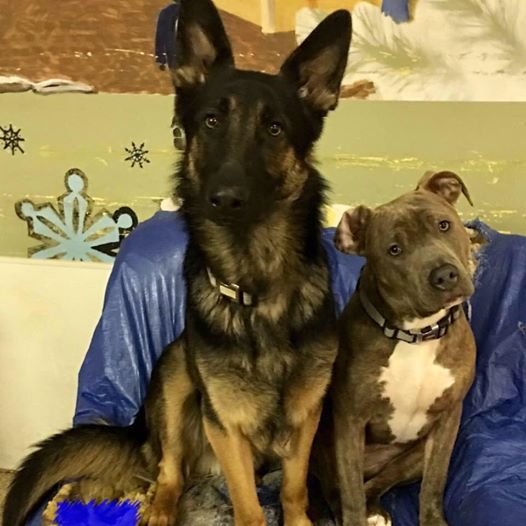 His German Shepard, Carlitos, was not as lucky and a truck driver who witnessed the terrible accident told Patterson that he saw that his German Shepherd had been killed in the accident.
His other dog, a pit bull named Izzy, was not at the scene of the accident and was nowhere to be seen.
People from Chance's community looked and set out to find Izzy, and the owner of the Doggie Day Care said that the response from this event was overwhelming.
A few days after the accident there had been some sightings of Izzy near the accident site, but no one could get a hold of her because she would just run and hide when someone approached her.
It was then that they had the bright idea to send a familiar face to go and get her.
One of the employees at the doggie day care was able to retrieve her and Izzy walked right up to the employee because she knew she would be safe.
When they took Izzy back to the doggie day care, they called Chance right away and he immediately began crying.
He was so happy because he had thought that Izzy might have been killed in the accident too but was so excited to find out she was safe and sound with her friends at the day care.
When Patterson was released from the hospital, a week later he was reunited with his precious pup, who only suffered from a sprained toe, after the accident.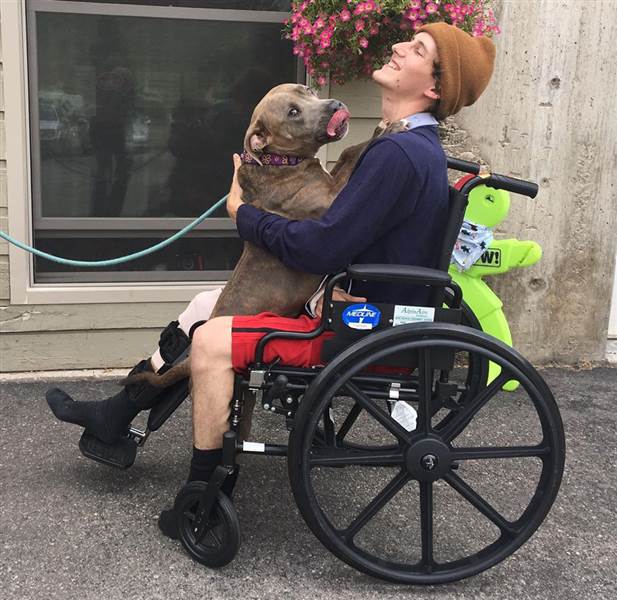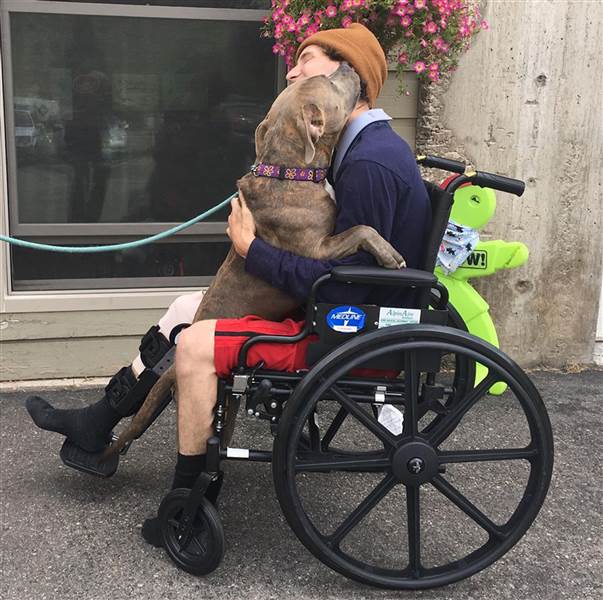 Izzy stayed at the day care for nearly 2 weeks and was anxious to see her dad again, but was a strong puppy and we are so glad that they are side by side, as Chance still has a long road to recovery in front of him.
Patterson told local reports that he had no hard feelings toward the driver of the vehicle, but he hopes that his experience helps to convict others before they make the choice to drive under the influence.
If you're glad that Chance and Izzy are reunited and helping each other to recover, please SHARE this story!
Image/Article Source: today.com