The former stray dog Rio didn't even know how to sit when Atlanta resident Ray Keith started training him.
Keith, 25, started using positive reinforcement techniques to help train Rio not just how to sit, but taught him how to "stay", "come," "wait," "watch me," and "crate."
Rio eventually got adopted Into a forever home thanks to Keith's training.
Keith told TODAY, "I was kind of sad to see him go, but I was proud. I'd been working with him every day for 90 days, so that was my buddy. I'm happy for him."
Keith is a part of Beyond the Bars, which is a rehabilitative program from Canine CellMates. This program began in 2013 and since then they have invited inmates from the Fulton County Jail to learn to train shelter dogs so that they can be adopted in a 10-week program. The dogs get training from the men in a specific dormitory for the trainers. They learn valuable skills as well.
Last year the non-profit organization created Beyond the Bars. It is a sentencing alternative that keeps men out of jail. Instead of being sent to jail, they have the opportunity to train Shelter dogs for a year at a new Canine CellMates facility.
Keith was one of seven who recently graduated from the program on December 16, 2021. After serving one year in the program their criminal records are wiped clean. Canine CellMates helped Keith find a job as a "bark ranger" at a dog park.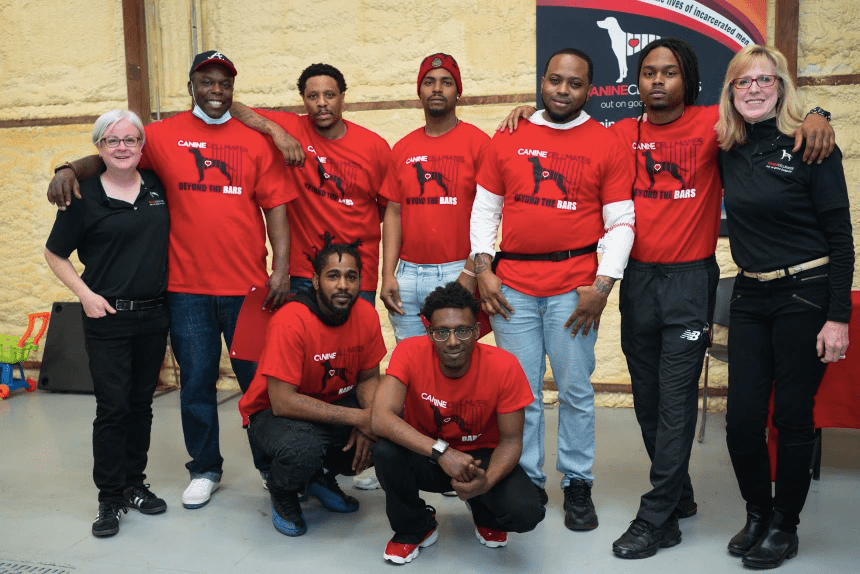 "Coming from where I'm from, it helped me get a second chance at life. The program is definitely giving me a second chance and also giving the dogs a second chance," Keith said.
There have been more than 150 shelter dogs adopted and over 400 men who have worked with Canine CellMates. Their goal is to offer repeat offenders to gain a chance for growth.
The founder said, "Once somebody's in the system once, it's bad. But once they're there for the second or third time, their opportunity to get out of and stay out of the system is small. There are almost no resources for those men. Society is done with them. So they're the ones who really have my heart."
She said that "the dogs are what starts the process for positive change."
The dogs don't just influence the lives of the men who train them, but also the people they get adopted too. A brown pitbull named Aaliyah was adopted by a family where the daughter has a degenerative muscle disease. When Aaliyah went to meet the family, the daughter asked to be lifted out of her wheelchair and sit in the group with the dog. Aaliyah just layed on her lap.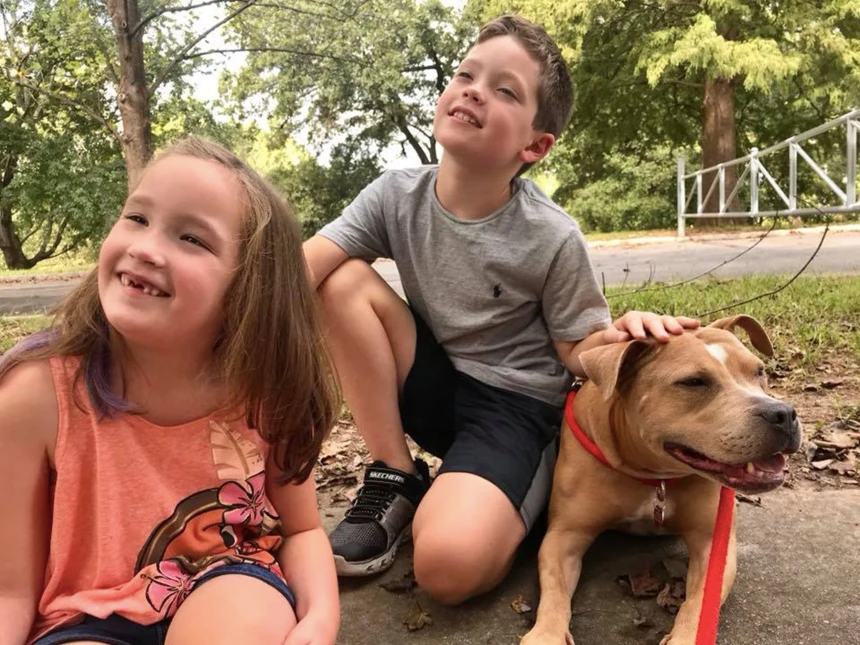 The founder said, "Aaliyah excitedly greeted everyone. But within two minutes, she walked over to this little girl and she gently lowered herself down into this little girl's lap and then just laid there. It was beautiful. It took your breath away because dogs are incredibly intuitive."
Often the men have recovered from drug and alcohol addictions, work jobs, volunteer, and reconnect with their family and friends.
There have been many studies on the positive impact that the program has.