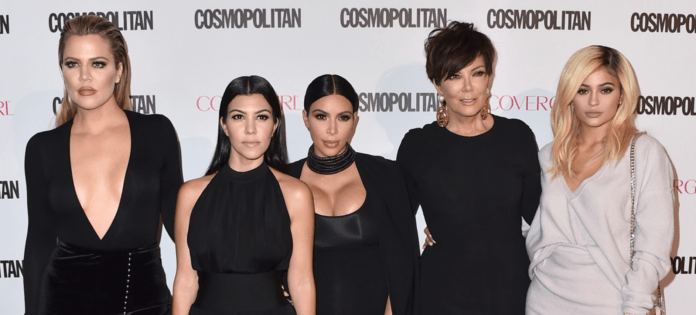 Former staffers for the Kardashian-Jenner sisters are speaking out after Kim Kardashian whined that employees are taking her money and not working hard enough.
However, staffers are speaking out about not only how they were treated but how little they were paid.
The dirt came out after billionaire Kim Kardashian told Variety magazine that women need to "Get your f**king a** up and work. It seems like nobody wants to work these days."
After the comments from Kim went viral former staffer Jessica DeFino shared her story about working for the sisters in 2015.
DeFino worked for Whalerock Industries which was the digital company the Kardashian-Jenner family used to create their apps. She was an assistant editor making $35,000 a year in Santa Monica, California but took the job to work with the "most famous women in the world." Initially, she told herself "you have to pay your dues. It will all be worth is someday. Hard work pays off."
When the apps designed by DeFino were launched in September 2015 they generated $32,000,000.
Once the apps launched the women making $35,000 were forced to work the Kardashian's schedule. They were supposed to get overtime and bonuses, however, reports from the Dailymail or Vice made no mention if the employees were compensated.
Kim's former unpaid intern also spoke out when her statement about women went viral. "I worked my little college a** off for free for Kimberly," Celene Zavala said.
Zavala added that she "better get some addendum in her saying 'except Celene, she was amazing.'"
Kim Kardashian countered that her comment about women was taken out of context.
"That statement that I said was without questions and conversation around it and it became a sound bite really with no context," Kim said last month in an interview with Good Morning America.
"And [in] that sound bite, I came off the notion and the question right before — which was 'after 20 years of being in the business, you're famous for being famous.'"
But the interviewer from Variety, Elizabeth Wagmeister hit back.
"It's not what she claims," Wagmeister tweeted. "I just reviewed the raw footage. The question was very direct: 'What would be your advice for women in business?' The question about being famous for being famous came after that question, actually."
At one time or another, we've all worked for a tyrant boss, it's almost a right of passage and a lesson learned.
According to reports, the Kardashians were asked for a comment.