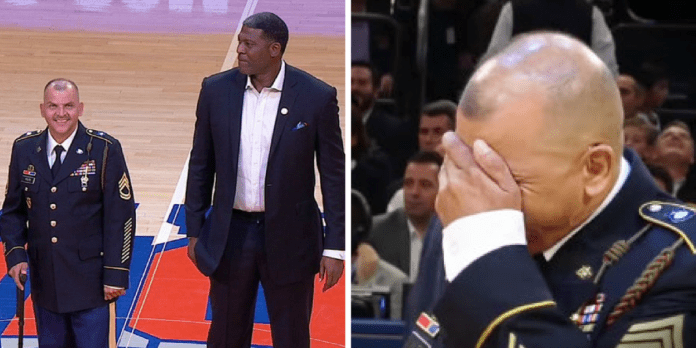 After dedicating your life to your country, serving in a war, and getting injured to protect what you love the most, you've given your all. Meet Sergeant Luciano Yulfo. 
He served for 36 years in the military and was involved in both Operation Iraqi Freedom and Operation Enduring Freedom.
During that time, in July of 2014, he was injured while deployed in Afghanistan and was forced to medically retire from active duty.
That did not stop him from doing what he loved most–Serving this country. Following his injury, Sergeant Yulfo was stationed at Walter Reed National Military Medical Center for two years where he retired his career in April of 2016. 
After Sergeant Yulfo retired, he returned to America where he applied for some help with his healing. He specifically applied for a service dog. Service dogs are known to be anything from companions for those with PTSD or they are able to recognize if their owner is going to have a medical issue before they are aware.
The importance of service dogs are prominent when it comes to having them at your side, but the supply is very low where demand is very high. Thank goodness for programs like Paws of War and the Hoops for Troops Program for making actions like these possible.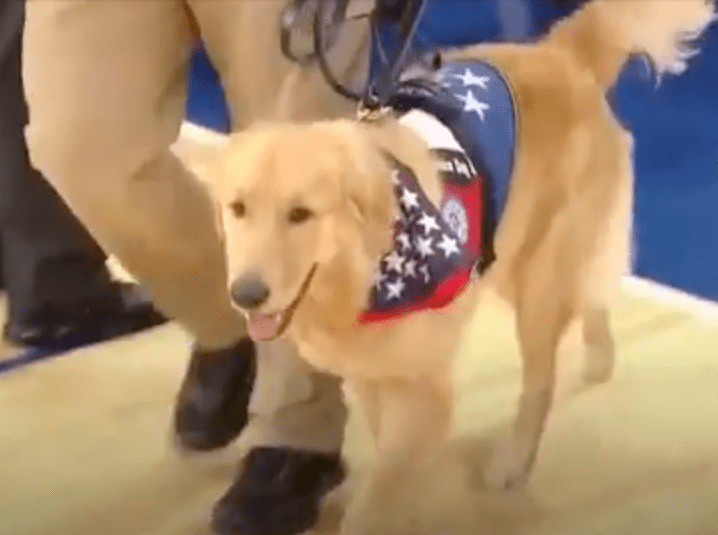 Sergeant Yulfo was asked to attend a basketball game for the Knicks on November 9 where he thought he was going to get a service award. While he didn't get an award, he did get a custom jersey.
The best part of this whole event? The Knicks program, Hoops for Troops, allows dreams like this to come true for those that have served their country. In this case, Hoops for Troops programmed with Paws of War to provide a service dog for Sergeant Yulfo.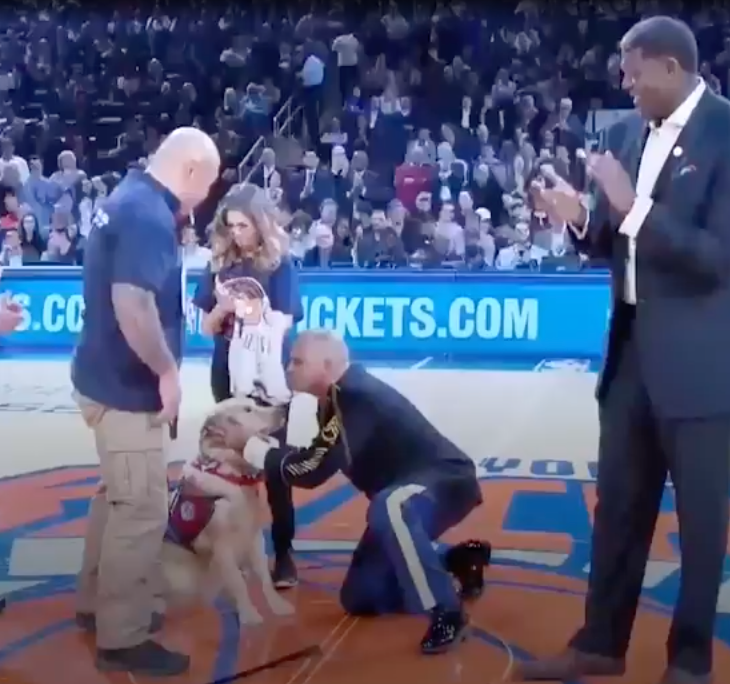 In the video, you will see Robert Misseri from Paws of War presenting, Murphy, Sergeant Yulfo's new best friend to him on center court. A truly emotional and wonderful gift to be given.
While an award is great to have for display purposes and as a visual for all your accomplishments, a best friend is way better. Sergeant Yulfo will be able to properly heal now that he has his service dog all thanks to the Hoops for Troops program and Paws of War.
If you think this is exactly what this injured army veteran deserved and you were happy to see him finally get his pup, like and SHARE this with your family and friends! 
Source: People.com and rumble.com