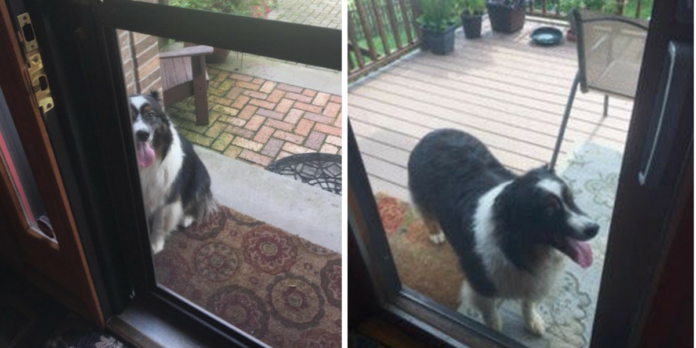 This one is a tender story about canine love and the incredible communication between dogs. Human beings cannot quite figure out how these beautiful four-legged creatures "speak" and understand each other, but somehow, these animals do.

Our canine tale began in Illinois with a family and their dog Tommy. The young canine was a shelter dog with a striking all black coat and a star-shaped patch of white on his chest. You can see the handsomeness of the young dog here at The Dodo.
The Termolens had initially settled on a getting a female dog, but when Tommy met them at the shelter by chance, the Termolen boys all fell instantly for the energetic pup. The family went home with Tommy and never regretted their "second choice."
Tommy was quite popular in his Illinois neighborhood and ran with quite the dog crowd. When the Termolens decided to move upstate to New York, Tommy was feeling the loss of his canine pals for several days, but things began to change in the most amazing way.
By this time, Tommy was a senior dog; he was still able to get around and do stuff, but he moved a bit slower at the ripe dog age of 16. However, he was still very sociable and enjoyed other canine company.
One day, Tommy received an interesting visitor. Mrs. Termolen was out running errands when her son sent her an odd text. There was another dog inside their home; he was a bit shaggy and younger without a tail, and the dog tag read "Jackson."
No one knows how the two dogs, Tommy and Jackson, came to be good pals, but Jackson had found his way to the Termolen home four blocks away from his owner's house. In addition, he had somehow gotten inside the Termolen home.
Mrs. Termolen and her son walked Jackson to his home and figured they would never see the canine again. Boy, were they wrong; Tommy and Jackson had quickly bonded, and the daily visits kept coming.
When Jackson visits, he barks at the door or runs to the deck and barks there or even tries to go through when the garage door is open. The Termolens either let Jackson in to visit or allow Tommy to go out and play with his new New York pal.
Jackson is youthful at around age five, but that's alright because Tommy enjoys hanging out with his canine companion. They get along great and like exploring the neighborhood as a pair.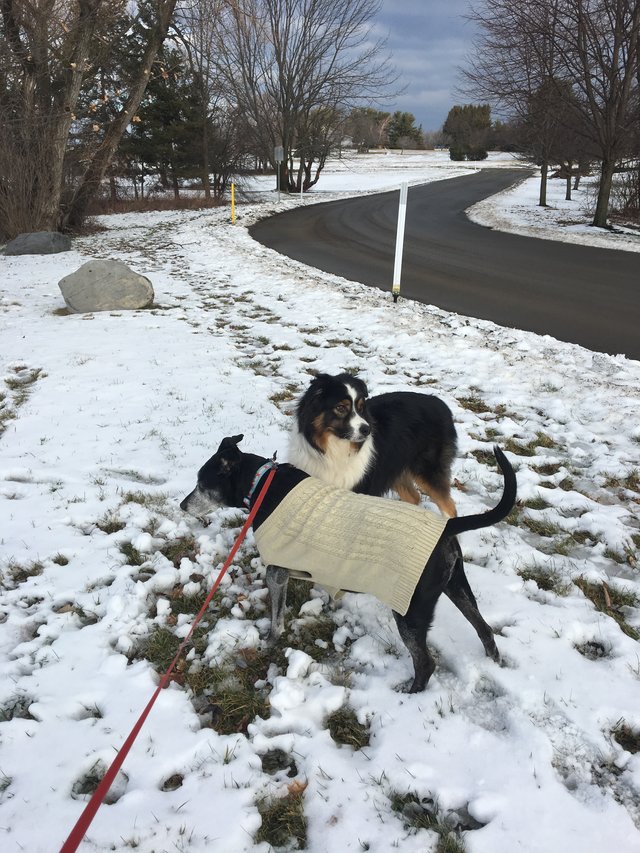 The Termolens realize that their beloved Tommy is a dog whose days are numbered, and that is a difficult thing to grasp.
They hate to think what will happen when Tommy passes away.
"It will be heartbreaking when it is over. I am not sure I will able to maintain composure when Jackson visits and Tommy is no longer here to greet him."
If you loved this story of sweet doggy friendship, please SHARE with friends and family and watch these other videos of adorable doggy friends playing together.
Source: Sunny Skyz.