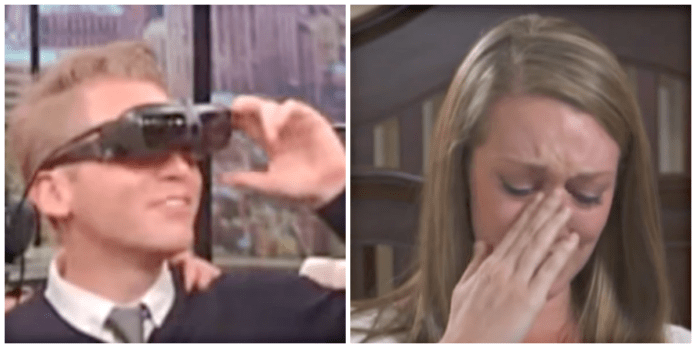 Gene Purdie lost his eyesight at an incredibly young age (16 years old), due to an uncommon condition called Stargardt's disease.
Because of this disease, he still has the ability to see faint, unclear, outlines of people and objects, but in no way can see things in detail.
Gene met the love of his life and married his best friend without even seeing what she looked like, but that wasn't important to him.
For the length of their entire marriage, he always knew she was beautiful, but it's a different story to see and actually know.
Onto their next season of life, the couple welcomed a beautiful baby boy, Lincoln, into this world, and again, because of his condition, Gene wasn't able to see what his newborn baby looked like.
Then one day changed their lives all because of a tv show.
Gene's wife was watching the Rachel Ray show and it just so happened that the guest on the show that day had the same disease that Gene has suffered for, for so long.
On the show, they gave this woman eSight glasses, which helped her to see again, crystal clear.
The only problem for the Purdie family was that the glasses cost about $15,000.
In that moment, Joy knew she would do whatever it took for her husband to see again, so she took a chance and wrote a letter to Rachael Ray, explaining their story and situation.
She was very hopeful that her husband would get to have the same experience as the woman on tv that day, and thankfully they got a response.
The family went to NYC to appear on the show and have this life-changing opportunity.
Gene was not anxious until the moment before they gave him the glasses and put them on his head.
When he put them on, no one in the studio was sure that they worked until Gene said two words to his wife.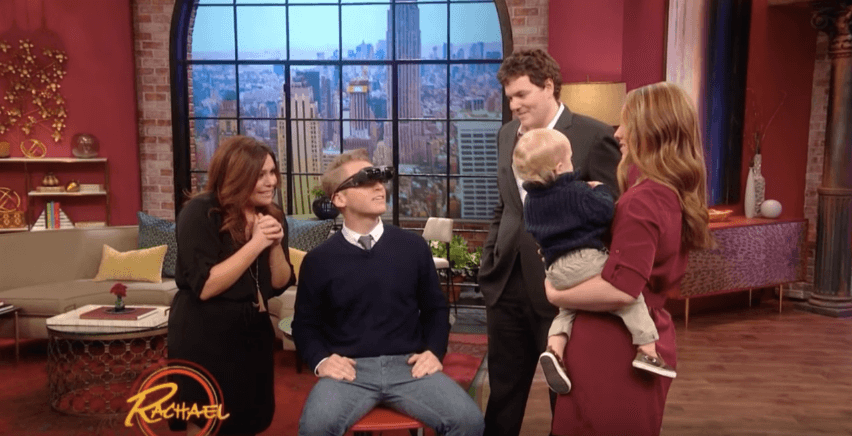 He was in shock and in awe and told her that she was beautiful.
It was in that moment, full of emotion, that Gene took in as much as he could because he hadn't seen anything for the past 16 years of his life.
Tears streamed down their faces, especially after an announcement was made that the eSight company was gifting a pair of these expensive glasses to Gene.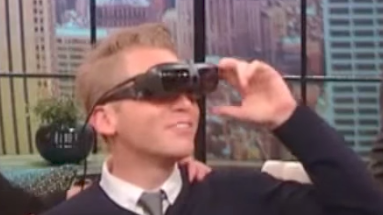 Now he's able to see his family every day and watch his son grow up.
If you're in tears and happy that a dad can finally see his family, please SHARE this story.
Image/Story Source: jellyshare.com, rachaelrayshow.com, and faithit.com