A ten year old Welsh Corgi named Blackie was dropped off in a black trash bag at the front door of Carson Animal Shelter in Garfena, California. Her family abandoned her because they couldn't afford her and the medical attention she so desperately needed.
She was suffering from immense pain. With infected tumor on her tail, and excessive bleeding, her owners put her in a trash bag to avoid getting blood everywhere.
Situations like this are unfortunately more common than you'd think.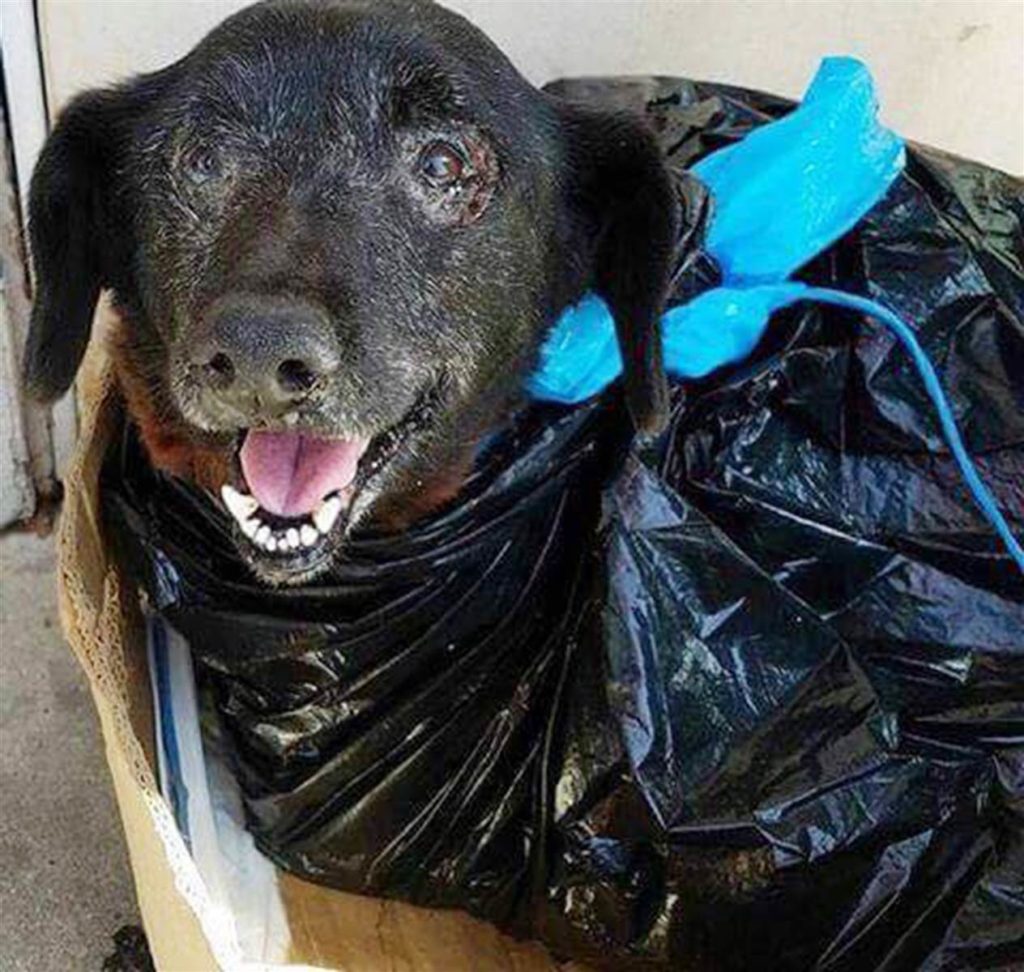 Blackie was taken in quickly by the staff at the animal shelter because they knew that love had not been given to her for a very long time.
Beth Gordon, a vet at HighValley Veterinarian Hospital, examined her closely. She discovered that Blackie had a heart murmur, severe scarring on her body, a lazy eye, and a few teeth in her mouth were neglected, in addition to the other medical issues she had.
"Someone didn't take very good care of her at all," Gordon stated.
Blackie was also diagnosed with a type of cancer known to be found in dogs, that tends to spread to the lymph nodes and lungs. But luckily for Blackie, they caught it before it began to take over other parts of her body.
She was then placed in the medical care department at the animal shelter, but she didn't stay there long because one woman wouldn't let her.
When Carson Animal Shelter shared Blackie's story on their Facebook page, and they received a call within a few hours from a dog rescue foundation that was interested in bringing Blackie back to health.
Kelly Smíšek from Frosted Faces Foundation, near San Diego, picked up Blackie, and drove her to the rescue facility.
Frosted Faces Foundation is a rescue for animals. They cover all the medical bills and restore the lives and health of mistreated and neglected animals. There, Blackie was bathed, brushed, had her toe nails clipped, got a brand new collar, and ate a few nutritious meals. She was pampered and she loved every minute of it. Her mood totally shifted and you could tell that she was finally happy!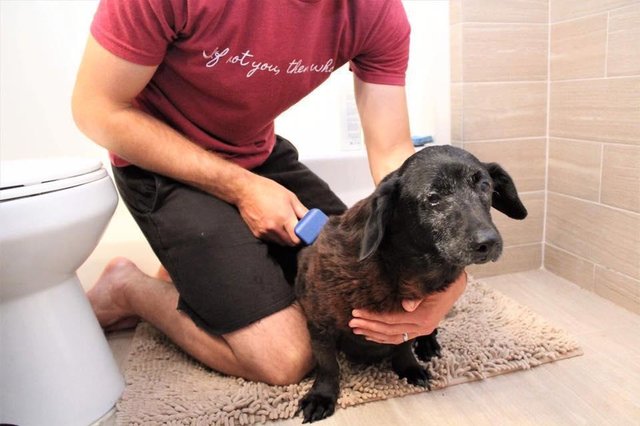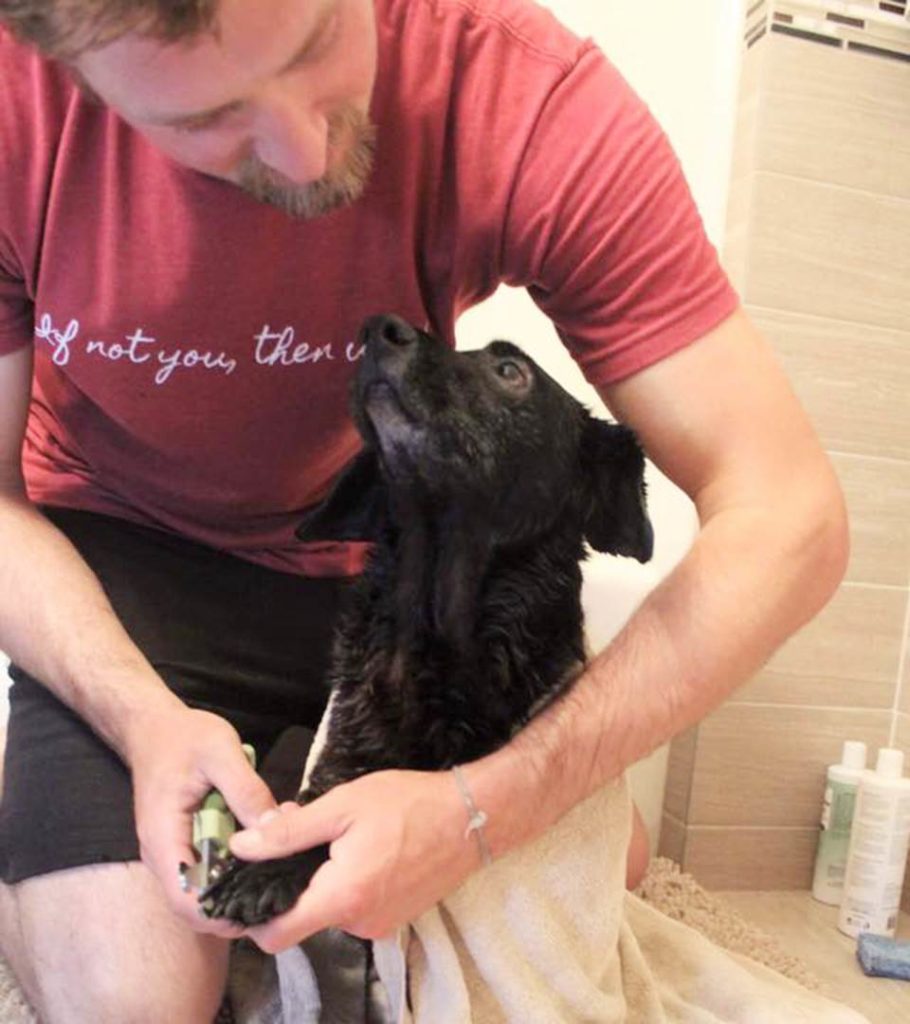 Kelly Smíšek said, "She (Blackie) has recovered well. The swelling has gone down, and she is running around happily." The shelter believes that Blackie will be ready to be placed in her "Forever Home" and make a full recovery in a few weeks.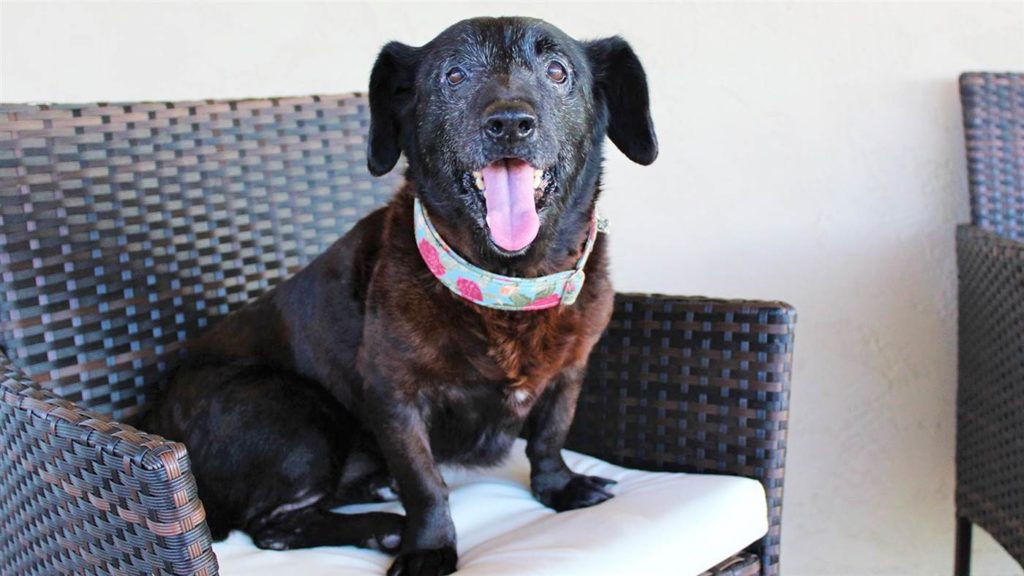 They have already received many adoption applications, so they will be going through an intense process to find her the right home where she is given the attention and love that she didn't receive before.
The shelter will be happy for her new life to start, but sad to see her leave. She is such a loving puppy that deserves the second chance at life that she's been given.
If you're glad that poor Blackie was taken care of and given a second chance, please SHARE this post!
via: today.com