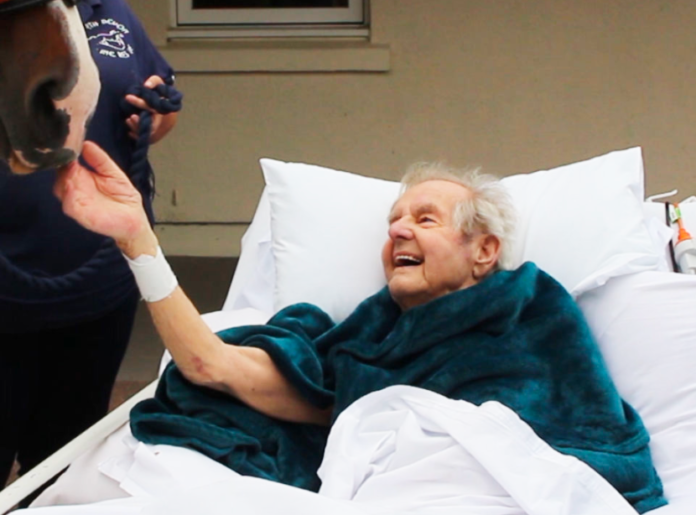 A dream came true for one man when he had the opportunity to fulfill a dying wish thanks to some dedicated employees who truly went above and beyond their job descriptions.
87-year-old Patrick Saunders was in his final days at North Devon Hospice when a dying wish of his was finally fulfilled. Thanks to his incredible nurse staff, Saunders was able to feed, pet, and interact with one of his first loves, horses.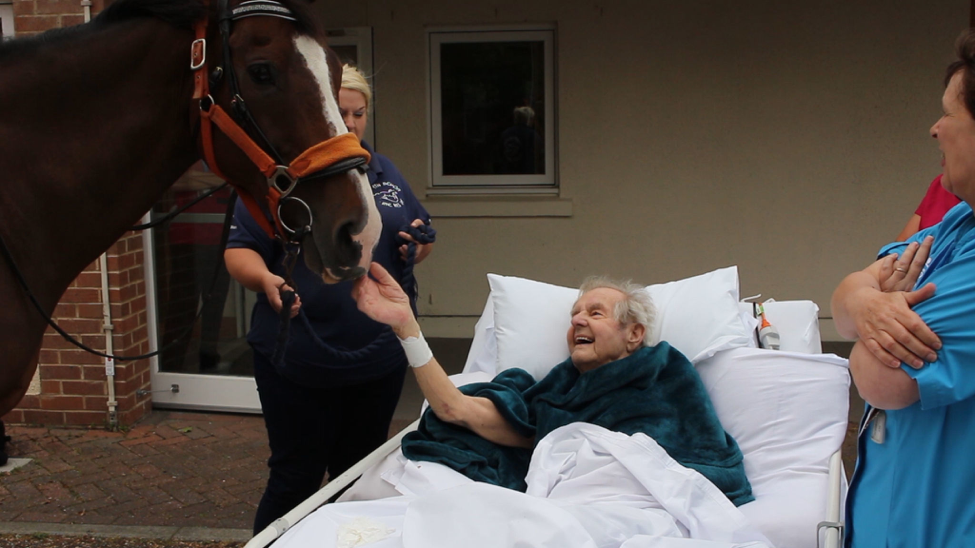 Saunders grew up surrounded by horses. He was originally taught to ride by his father, Victor. Fittingly so, his first job as a teenager was working at a stable. He even had the opportunity to train his future wife Wendy, who at the time was fifteen, to ride. Later on in life, he taught his children the beloved hobby as well.
His daughter, Jayne, shared, "Horses have played a big part in our family's life, so this was a very special moment."
As soon as the hospice nurses found out about Saunders passion, they immediately knew they wanted to bless him with one last afternoon interacting with the animal that meant so much to him.
One of the nurses, Cathy Whattingham, commented, "His passion for horses was so clear and they'd obviously played a big part in his life. We happen to be next door to the North Devon Equine Rescue Centre, so we thought we'd see if they might be able to bring a horse to the hospice to visit Patrick. One phone call later and there was a beautiful brown stallion standing outside the front door of the hospice."
The horse, who was ironically named Victor, just like Saunders' father, arrived shortly after the call. Jayne exclaimed that she did not expect her father to be able to get so close, but sure enough, hospice care wheeled Saunders right next to the brown beauty.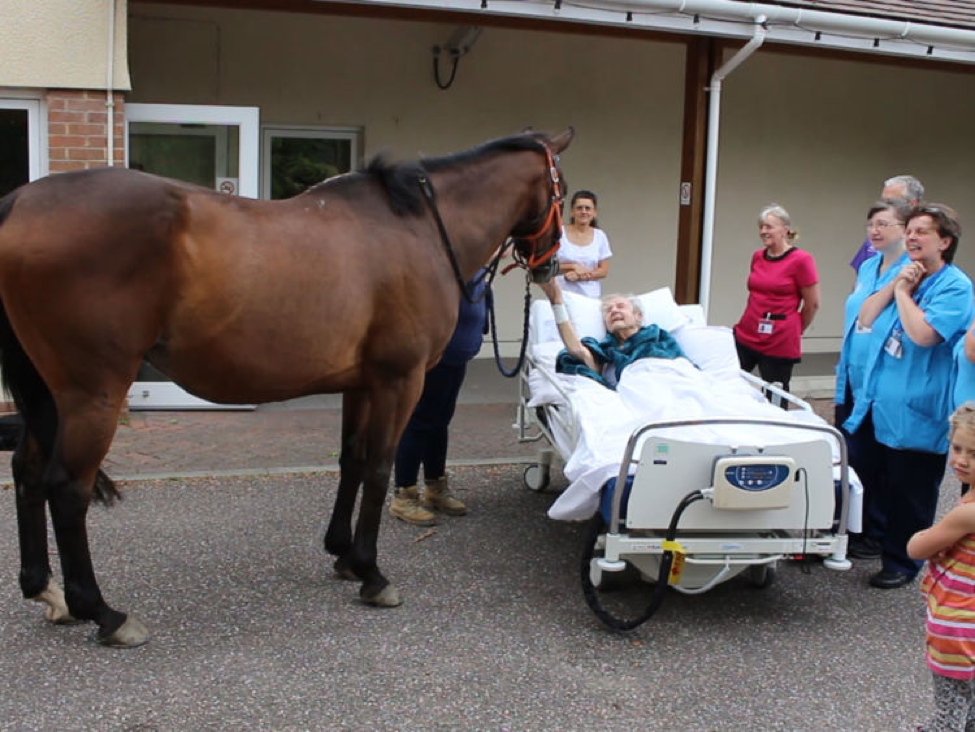 Saunders was able to spend one of his final afternoons petting and feeding Victor mints, carrots, and apples. Saunders and Victor became fast friends. His daughter expressed that recently her father experienced a string of bad days, but the joy on his face was evident when interacting with Victor.
Sadly, Patrick Saunders passed away three days after the exciting visit, but his daughter said that his last few days were wonderful because of the caring and dedicated staff at North Devon Hospice and of course his new four-legged friend, Victor.
If you were impressed with the kindness and dedication of these nurses to help a man's dying wish come true, then please SHARE this story!
Source: http://news.sky.com/story/hospice-staff-help-dying-man-feed-a-horse-for-the-final-time-11025806