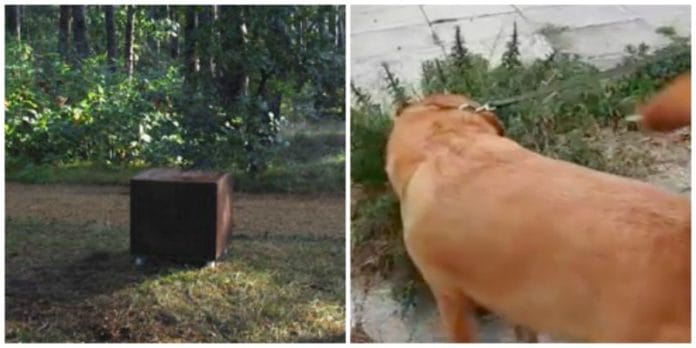 Dog's have a way of making us feel loved when we are upset. They know when we are in a bad mood, and they know just how to cheer us up. It's kind of like their 6th sense. But Aragon is a dog that has taken the sweetness to a whole new extreme…
Aragon was a former rescue dog, and has not forgotten his prior life. Although he gets to enjoy time with his new family, he remembers just how hard life can be.
Aragon was out on a walk with his owner one day, when he managed to spot a little box from the corner of his eye. He was curious, so of course, he approached it with caution. But nothing could prepare him for what he found inside.
Inside the box was a litter of teeny tiny kittens, that were in desperate of love and attention. And luckily, Aragon was there to save the day.
Instead of barking at them, Aragon took it upon himself to become the kittens foster dad. He did what any momma cat would, and took care of the little babies, cleaning them and making sure they stayed out of trouble.
No one expected him to become such the father figure. But he took on the role like a champ, and has surprised everyone with his love for these babies.
Now, these kittens are waiting on their forever homes after being taken care of by the best foster father ever.
We are just to thankful that Aragon was able to find these kittens, and save them before it was too late. Because who know's what would have happened to them if he hadn't seen them any earlier.
If you are GLAD that Aragon spotted these kittens before it was too late, and became the most loving foster dad ever, SHARE this post!