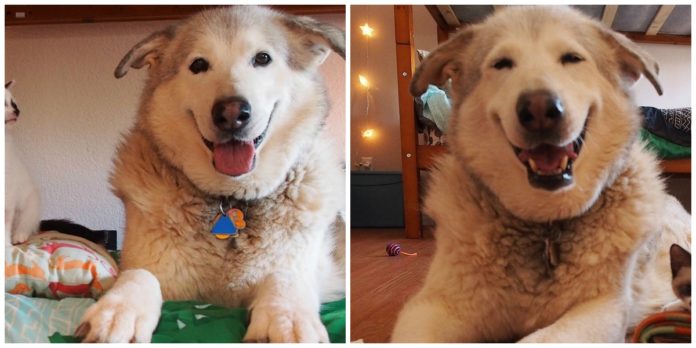 Just like humans, animals are capable of forming relationships, just as strong as the ones we form. Sometimes they are even stronger. But none could break the bond between Flora and her best friend Dexter.
But the problem? Flora's 20-year-old feline friend had recently just passed away. Flora, a beautiful malamute, was understandably upset. She just wanted her best friend back. No one could figure out how to turn this dog's frown upside down.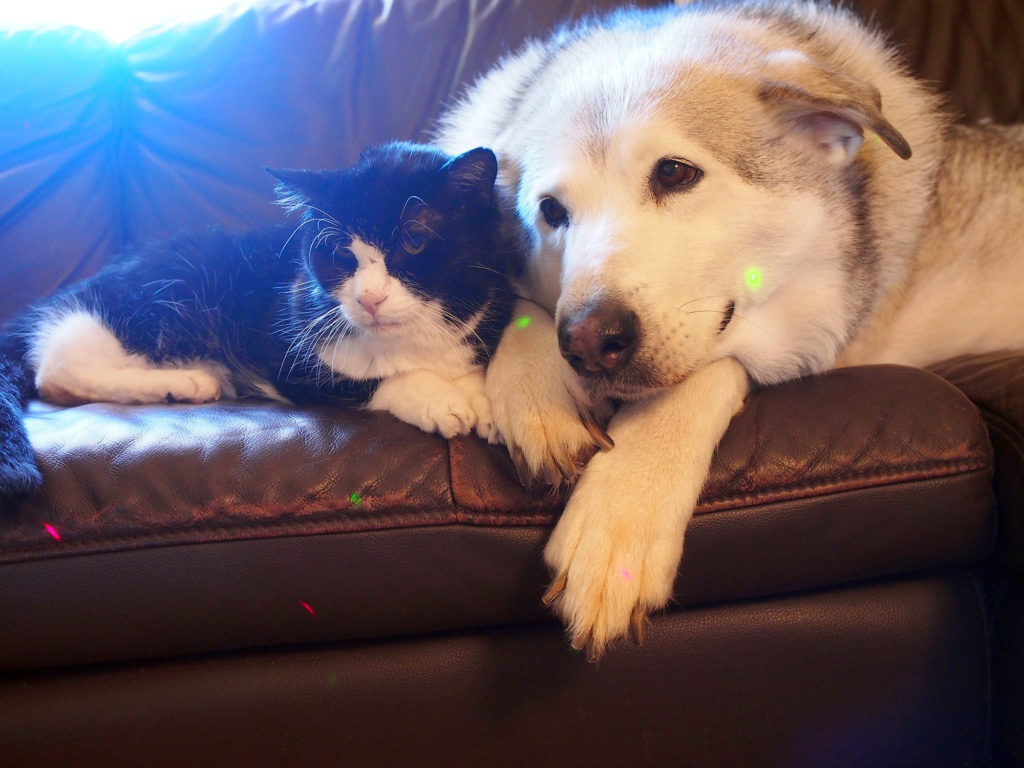 Her family tried everything to bring a smile back to her face. But nothing seemed to be working. So they came to Plan B.
The Williams' adopted 2 cats in hopes to ease the pain for Flora. But there was just one problem. Neither one wanted to cuddle, or even be around her. This seemed to make Flora depressed even more than before.
So the family decided to try something else. It was their last resort, but they knew that it had to happen. So the family ended up bringing a litter of 4 kittens home.
The four kittens, Roxy, Iggy, Bowie, and Glamour, provided a good experience for the children in the house. But for Flora, it was exactly what she needed.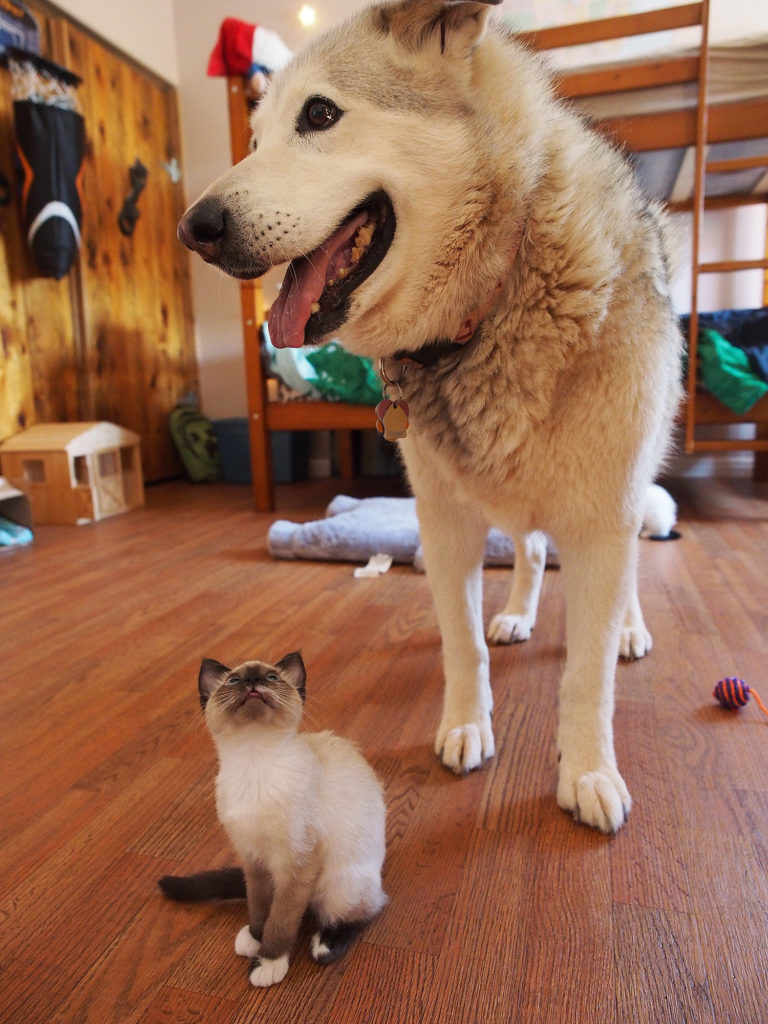 As soon as Flora saw the little bundles of joy, she instantly perked up. And to make things even better, the kittens weren't scared of the big loving pup.
"Iggy was the first brave boy. He went right up to Flora and sniffed her nose. She gently brought her face down to meet his and got a huge smile on her face," said Jill Williams, Flora's owner.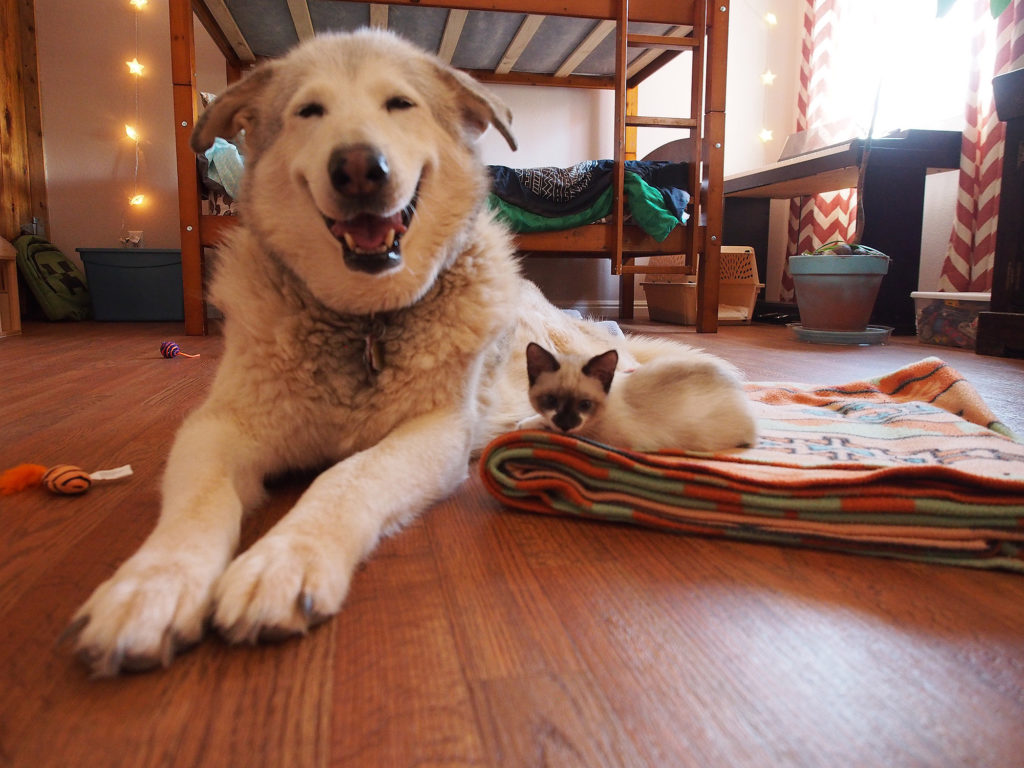 Soon after, Iggy's sister, Glamour, stepped up to Flora. She went to her side and sniffed Flora's ears and eyes. But Flora didn't move a muscle. She just laid there with a huge grin on her face.
"I truly think Flora is the kitten whisperer," said Jill, and we couldn't agree with her more.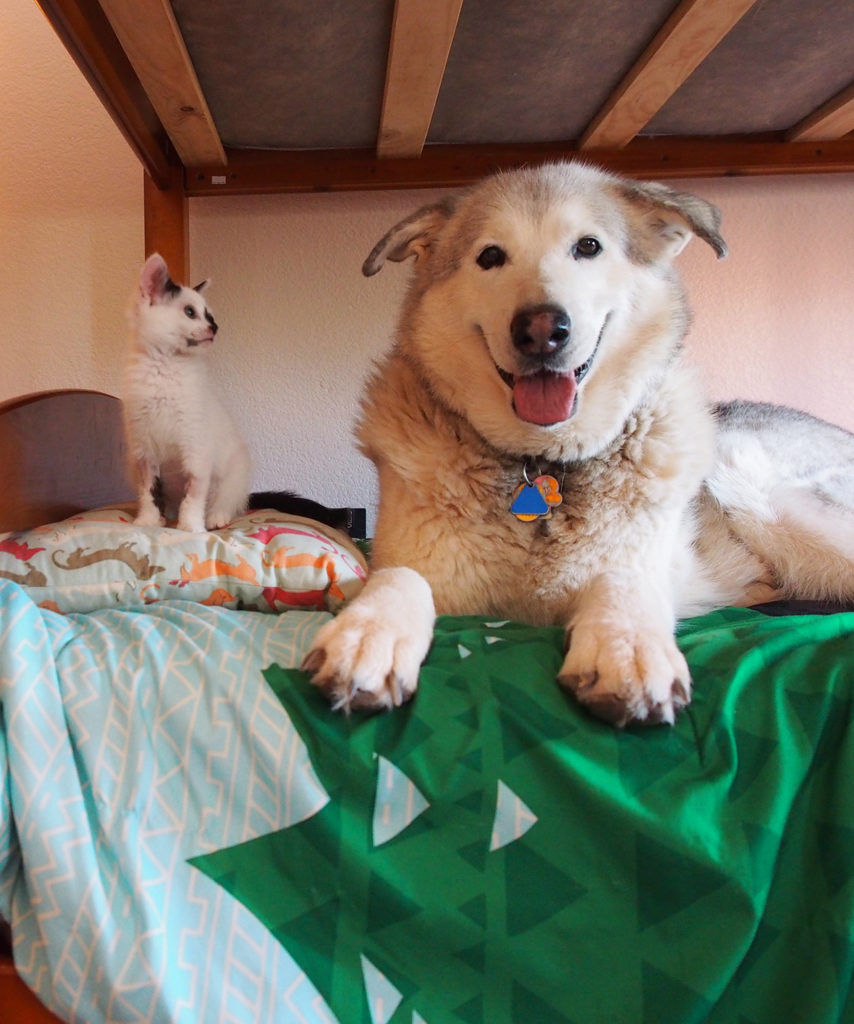 Flora has since helped with the growth and development of the kittens, who are now up for adoption. But no worries! The family is planning on fostering a new litter of kittens, so Flora will not be depressed. They don't want her loving and nurturing skills to not be in use for too long!
We are so impressed and inspired by Flora's actions. She is a truly amazing dog! And we are also impressed that her family knew how to make her feel better after losing her best friend. That is so extremely special!
If you love how Flora has interacted with these kittens, and love her caring and loving heart, SHARE this post!
Article and images via People