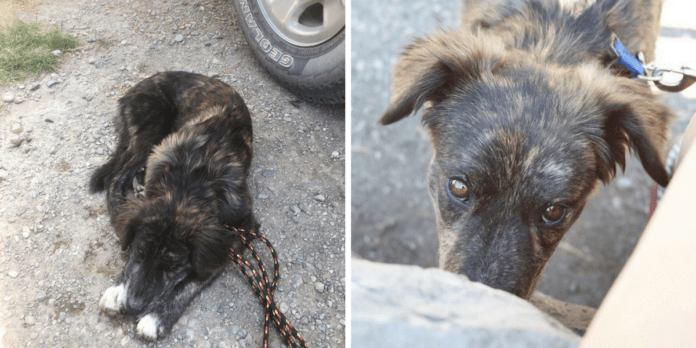 Emily Trost and her boyfriend were on the adventure of a lifetime, a 10-week road trip across the country. They probably saw a lot of interesting things on their trip.
However, by far the most interesting thing they came across was a particular little dog at a gas station in Montana.
They were just stopping for a rest stop. Just for the normal stuff, to refuel and go into the minimart for snacks. Afterall, it was a good opportunity to stretch their legs after being in the car so much.
They had done this so much of this on their road trip so far they probably didn't think twice when they pulled into the parking lot. But when they came out of the gas station they saw something they weren't expecting!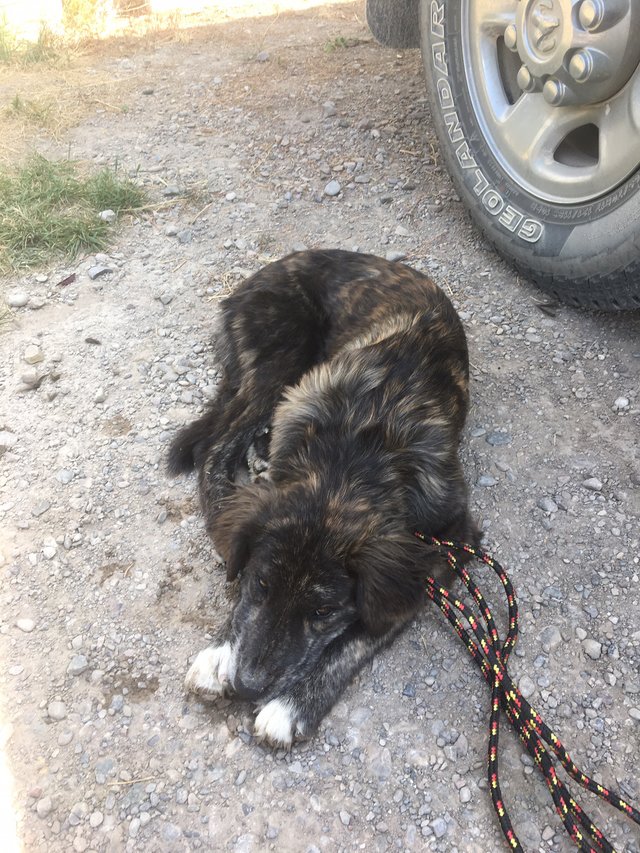 There was a little puppy laying next to their car. It was almost as though she was waiting for them to come out and find her. It was a little odd to find such a little puppy just laying around a parking lot without an owner nearby. They assumed that there was probably an owner somewhere at the gas station, so they asked around.
"Our initial thought was that she was the pet of someone else using the gas station," Trost said.
"My boyfriend and I went around to others at the gas station asking if she was theirs. We also waited for her to see if somebody came out of the gas station store to claim her. Nobody did, and as we were waiting, we realized how dirty she was with thorns, twigs, and pricklies all caught in her long hair and our hearts broke for her."
A local woman who took care of strays in the area stopped by when they were trying to figure out what they were going to do next. She informed them that she tried to help where she could by feeding the strays.
As it turned out she was familiar with this pup as well and she begged them to take this little pup with them and give her a chance to have a good life.
She told them that this was a wonderful dog that could really use a home if there was any way they could take her with them. They had already started to realize for themselves but they were uncertain at first.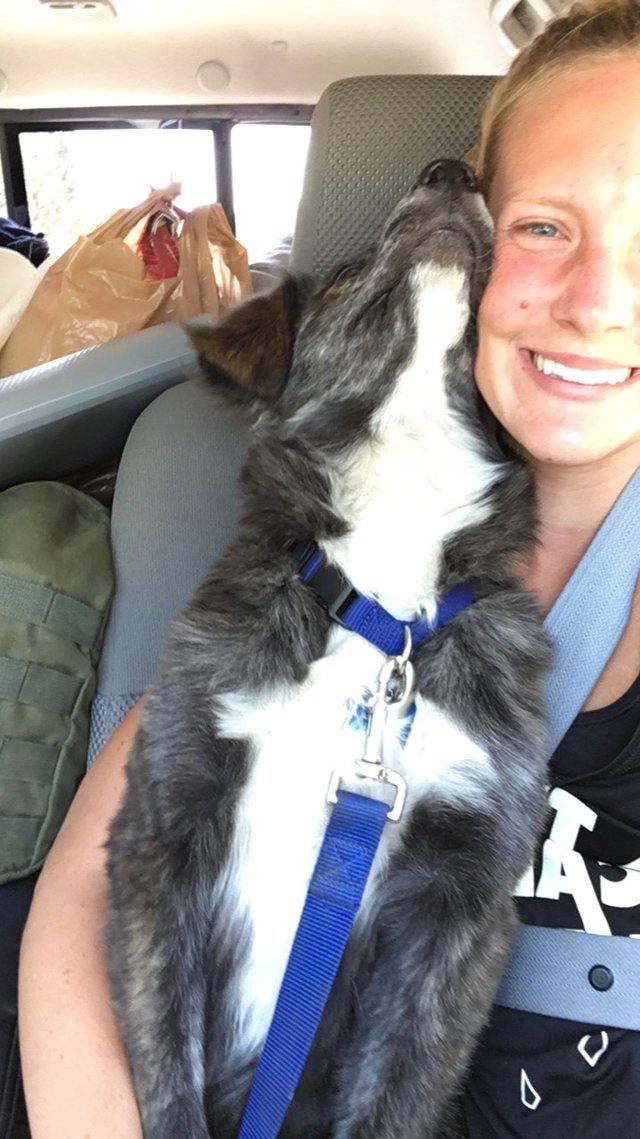 They considered the idea of taking her to a rescue shelter on the way home because they weren't really sure that they should take her home. But it wasn't long before they were all in the car together and they immediately fell in love.
"Within minutes of driving away with her in the car, we knew she was coming home with us," Trost said.
This dog wasn't going anywhere and since they knew that now, they decided to name her after the state they found her in, Montana.
This pup was thrilled they were taking her with them. In all reality, she probably didn't really think this was going to last forever. As friendly as she was, it didn't seem like she had ever had a real home.
But regardless of what she was thinking, she was certainly enjoying it for the moment!
"The morning after we got her was the best," Trost said. "She woke up in our tent and started crawling up to our heads, whimpering and giving us kisses. We could tell she was truly surprised that we were still there with her and that no human had probably ever stayed with her for that long."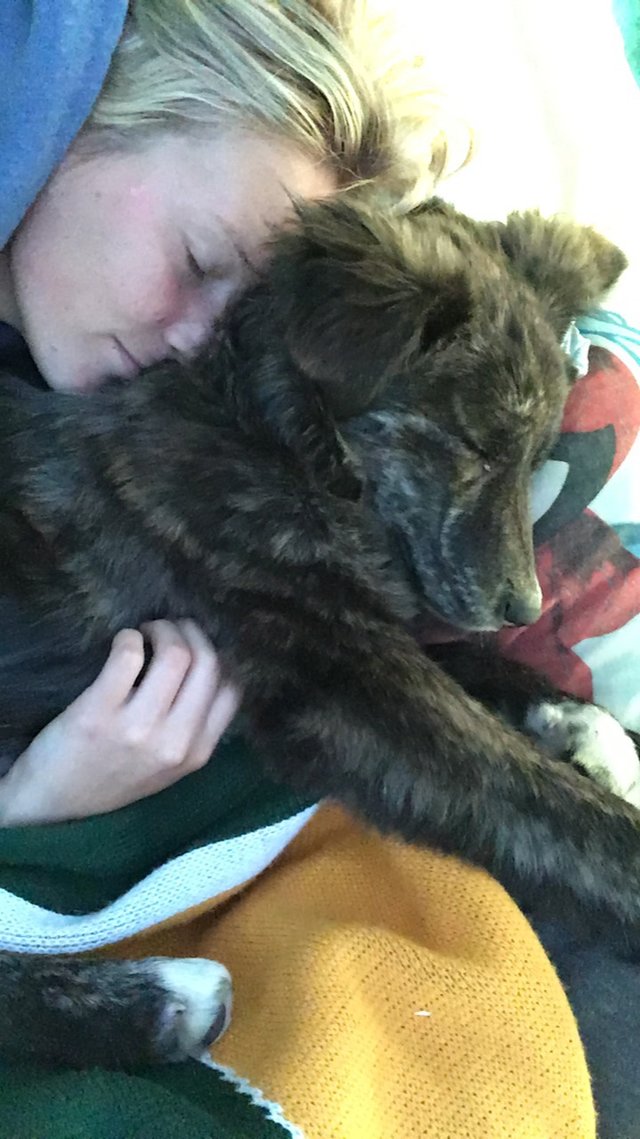 This 7-month-old pup seemed exhausted for the first few days. Montana had probably never had a safe place to rest her head where she didn't have to worry about her surroundings. But now that she felt safe, she was snoozing away.
Before long her true personality came out! Little Montana was like a ray of sunshine for the rest of their adventure. It turned out that she was willing to do anything with her new humans. Hike, swim, or just be a goofball! She was loving this!
Montana also turned out to have great manners and was on her absolute best behavior. It was almost like she was saying "Thank you, I'm going to be they best doggo ever. See!"
"She loved the rest of the trip, always excited to hike and swim with us," Trost said. "She was great in the car and would just lay down and sleep. She even loved sleeping in the tent every night and learned very quickly that wherever our tent was set up was home."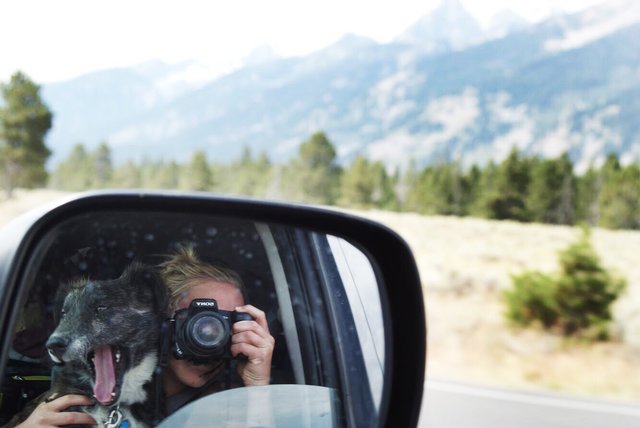 They soon came to the end of their trip and it was time to take this pup home to meet the rest of their little family!
Emily and her boyfriend had a few other dogs and sometimes it can be worrisome bringing a new one into the mix, but they adopted their little sister without a problem!
She went home to be part of a little family with all the food, toys and love she ever could have hoped for!
If you love that this sweet couple found their own little travel buddy and took her in to be a part of their family, please SHARE their story!