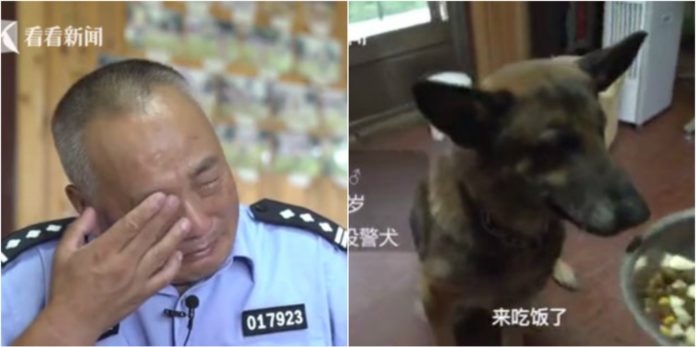 It's the goal of many working citizens to provide for their families and save bits of money up over time. These savings add up so that a person can eventually retire and do all sorts of fun things.
There are many retirement homes you can choose from including a Jimmy Buffett resort being built in Daytona Beach for you Parrotheads to enjoy, but I digress.
One man has taken it upon himself to build a retirement home specifically for service dogs, and one million yuan ($150,000) later, he's done it.
Bai Yan has trained over 30 police dogs over his 13-year career as a handler in China. This time has given him a unique relationship with the dogs he works with.
"You could say they are my work comrades or even my family," he told a local media.
When one of his dog's, Sonny, contracted skin cancer. Sonny's vet advised Bai to euthanize him and get it over with, but this was simply not an option.
Instead, Bai spent time giving the aged dog daily medicinal baths that served to bring his illness under control.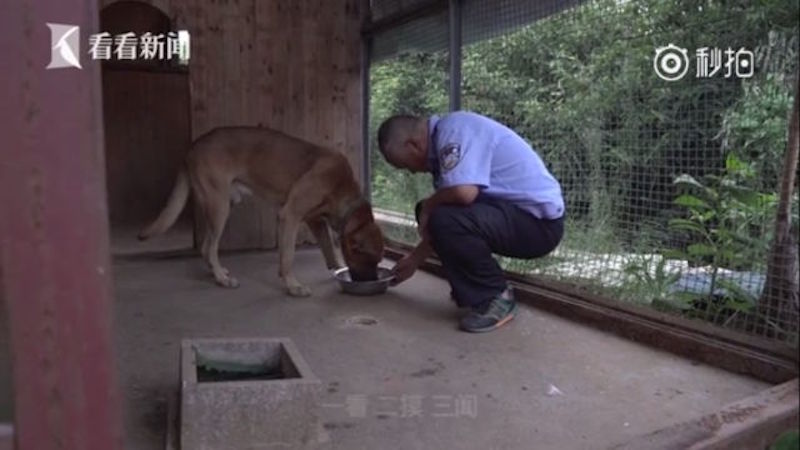 That experience with Sonny taught him a lesson and gave him an idea. Retired service dogs need daily care just as humans do.
Normally, once these dogs became too old or injured for their work, they were put down or put up for civilian adoption.
However, the adoptions don't always end on a happy note.
Bai recalled seeing a former police dog left neglected by its owner. It was dirty and unkempt, laying on the ground with a chain around its neck and a bowl of rotten food for it to eat.
So he made a plan. He would build a special resort specifically for his aged canine colleagues to wait out their golden years in comfort.
He chose the eastern area of the Zhejiang province in a region of Hangzhou where spacious mountains and fresh air provide a serene view for old friends to hang out.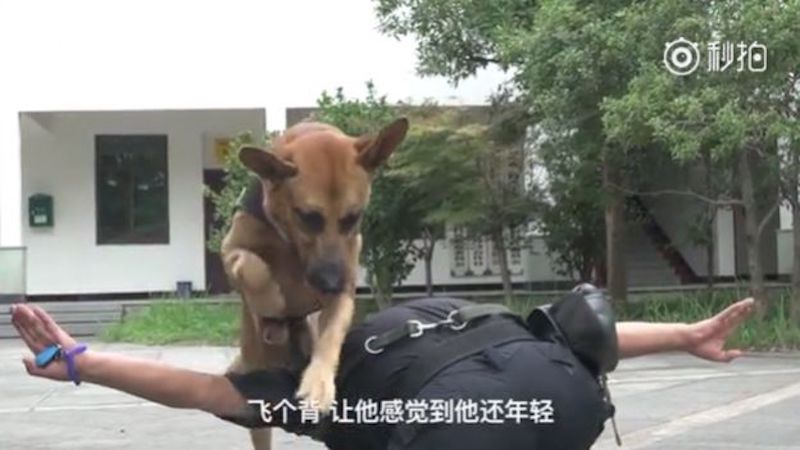 Here he built the special home complete with assault courses and long walking paths for the dogs to get plenty of exercise. It also has a cemetery on the premises where 26 of Bai's former "comrades" now rest.
It is difficult for him to resist the tears when he discusses these fallen companions.
16 of the dogs he has worked with now reside at the resort.
He does most of the work himself, stopping in three times a day to make breakfast, play with the dogs, and give them their medicine. Most of his holidays and weekends are spent there.
Though people have offered to help Bai fund the home, he has refused handouts over and over saying that these dogs are his family and his responsibility.
Aren't you glad for wonderful people like Bai Yan? These dogs deserve love and respect just as their human counterparts do. SHARE this story if you agree.
Article via BBC and Shanghaiist