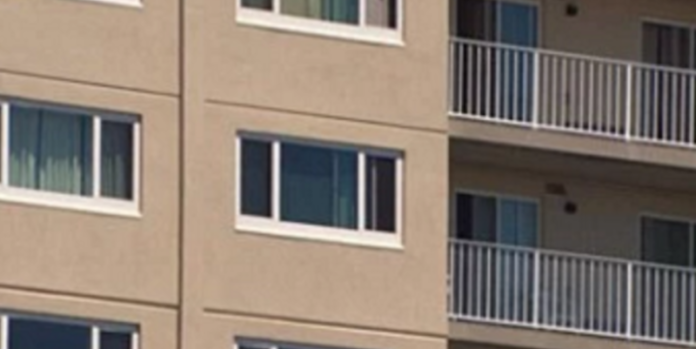 Miracles happen daily, we just don't always get the privilege of hearing about them. But this is one miracle that NEEDS to be shared. Why? Because it's not everyday that a child falls from a 7th floor window.
The 5 year old boy had been leaning against the screen at Captains Cove condos in Massachusetts, when he suddenly fell. But luckily, his fall was broken by a tree before he hit the ground, potentially saving his life.
Muhammad Khan was in his room when he heard something fall, but had no idea what it had been.
"I heard something by my window and it fell down really fast, so I thought it was something random so I just ignored it, and then a few seconds later I heard a lady screaming at the top of her lungs and I saw a kind on the ground and I was like, oh my God, a kid fell," said Khan.
When he returned to the balcony, he then witnessed as the 5 year old who had just fallen, get right back up, and then start walking.
The child was conscious the whole time, and no one could believe what they were witnessing. 911 was called, and paramedics then rushed him to the Boston Children's Hospital.
"They neck-braced him up. He was screaming so that was a good sign. Lungs were good—that's all we knew at the time," recalled neighbor Ed O'Connor.
But both have said that the child is miraculously PERFECTLY FINE. No one can believe it, not even the doctors. But everyone is beyond grateful.
"It's like a miracle. I mean, I wish the kid was yelling out numbers because I would have grabbed a couple," commented O'Connor.
This child definitely has some guardian angels looking out for him, because most children would not have survived that fall, or would have suffered some serious injuries. But not this 5 year old. He definitely is a strong little man!
We are so glad that everything turned out to be alright, and that he is expected to be completely fine according to doctors!
If you are so beyond thankful that this little boy is alive and expected to make a full recovery, and believe he had someone from above looking out for him, SHARE this post!