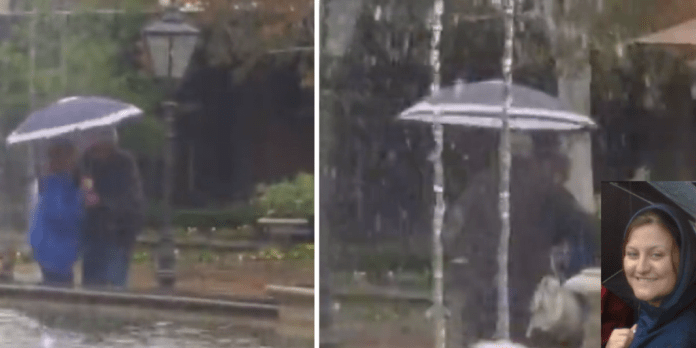 RAIN…there is something about it that just makes you feel young again.  It seems like it washes us clean.  We become more grateful for everything that is right in front of us.  The tiny little raindrops are like magic when you're having a bad day, making you smile even when you don't want to.
The rain has been worshiped and danced in since ancient time.  Rain in that time meant the soil would bed fertilized and that the crops would grow.  There are records of rituals done in honor of rain for the growing crops.  This footage you will see a different kind of ritual.
This adorable couple took to dancing in the rain together under their umbrella.  Age isn't slowing them down one bit. They actually took a minute to slow down and just live in the moment, so many of us miss those opportunities these days.
They might show signs of aging on the outside, but they have remained young on the inside. The couple didn't let the weather get them down they just danced the day away.
If you have ever just stopped and danced in the rain.  COMMENT Below!