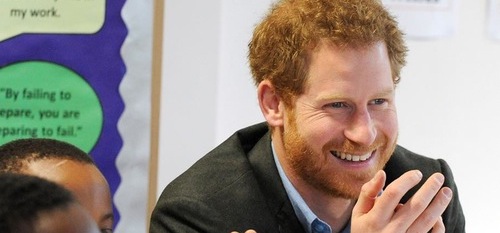 The kids at Nottingham Academy got a special surprise when Prince Harry came to visit them, and to support Full Effect and Coach Core, which are two charities that benefit from the Royal Foundation, which was also founded by Prince Harry himself, his brother Prince William and Duchess Katherine.
Harry was given the privilege to see how Full Effect works first hand. The organization helps children and teenagers keep from getting involved with violence, drugs and gangs.
One of their programs is a lyrical writing class, which allows kids to express themselves through writing lyrics, instead of holding all of their emotions in. And while in that classroom, he watched as a few students shared their "amazing lyrics" with him.
He even treated those kids to some dance moves, which the children absolutely adored. He then went to watch their kickboxing training program, and was quite impressed with what he saw.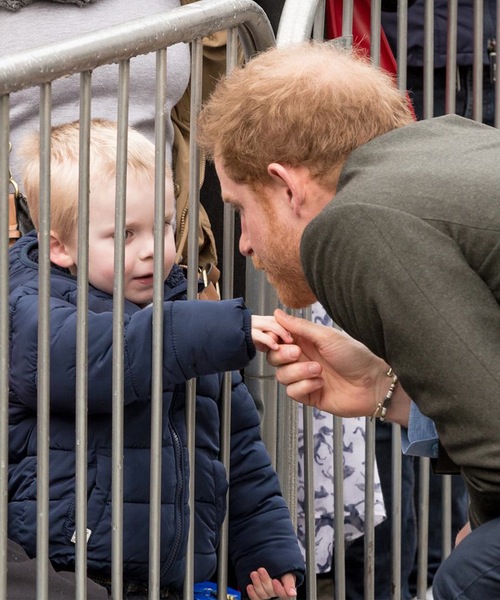 Harry was impressed with how much they had grown since the last time he had visited them last October. The organization had really improved in the last few months, and he was happy to see that.
"I genuinely believe that you guys, putting yourselves for way for this—you are unique individuals and now you've got a unique toolbox you can take forward to change the lives of not just yourselves and people around you, but also the kids you interact with," said Prince Harry himself.
The kids adored him coming to visit them, and we adore the fact he took time out of his schedule to do so. We are so proud of the progress the charities have made, and we hope they continue to grow. SHARE this post with your friends to spread the word of this adorable little visit Harry made for the kids!