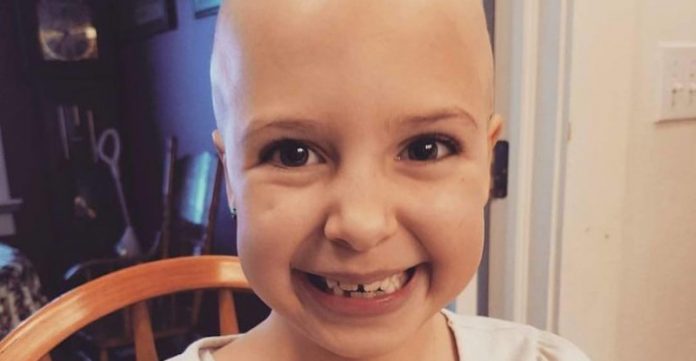 When Daniella Wride's daughter began losing her hair, she immediately took her to the dermatologist. There, they were told that her daughter, Gianessa, had an incurable disease.
Gianessa, 7 years old, saw that she had a bald spot on the back of her head, about the size of a quarter. Even the hair around her temples began to thin. A trip to the pediatrician and dermatologist confirmed that Gianessa had alopecia.
At Gianessa's school, they were getting ready for their "Crazy Hair Day." The year prior, she had turned her hair into a colorful unicorn horn. This year, she wanted to come up with something even better. But there was one problem…Gianessa no longer had any hair.
"I knew that I wanted to do something fun for her," said Daniella.  So she began to hit the craft aisle at Walmart.
And she found the perfect thing! Daniella saw a pack of jeweled scrapbooking stickers, and had an idea.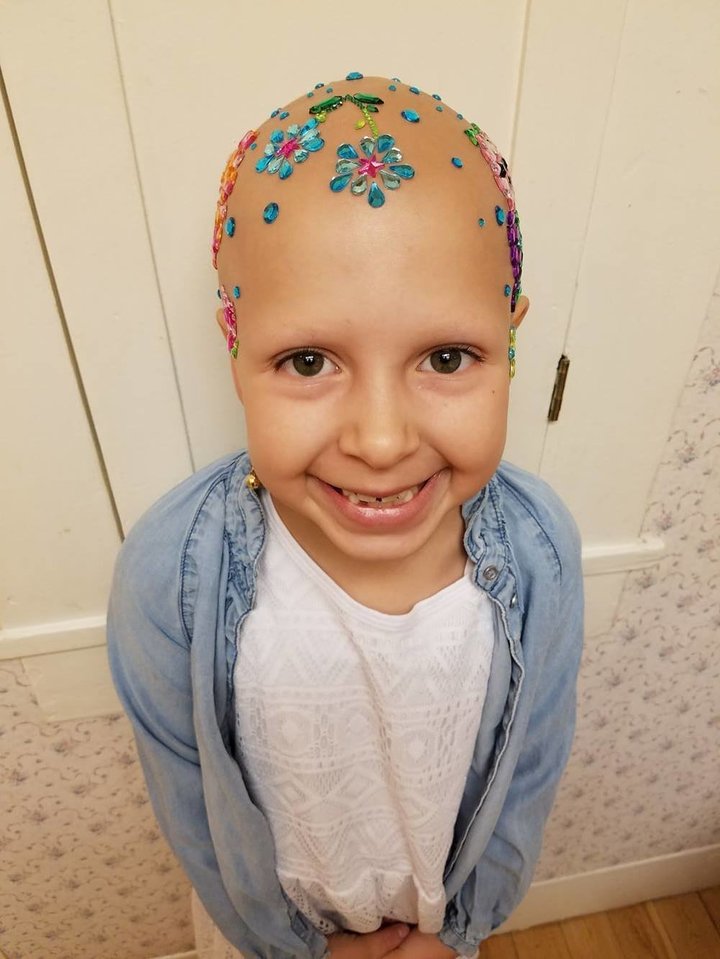 Gianessa was nervous about the plan initially, feeling unsure if people would like it. But after she looked in the mirror after her mom was done, she was ecstatic!
Her mom put the jeweled sticker on her head. There were flowers, a butterfly and even an owl. She looked amazing!
But she was still nervous that others might bully her. But she was wrong! Her classmates adored her look too!
"She opened the car door in the car drop-off lane and kids were already telling her that it was amazing and awesome and that they wish they could do it and that it looked so great. When she got home from school she told me they all told her that they absolutely loved her crazy hair," said Daniella.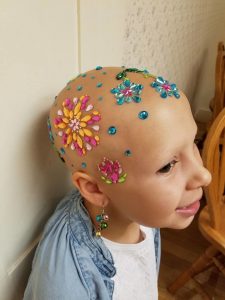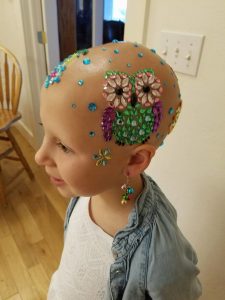 She absolutely rocked those gems, and we are so proud of her! She is such a strong and inspiring young girl!
If you are proud of Gianessa for being so strong, SHARE this post!