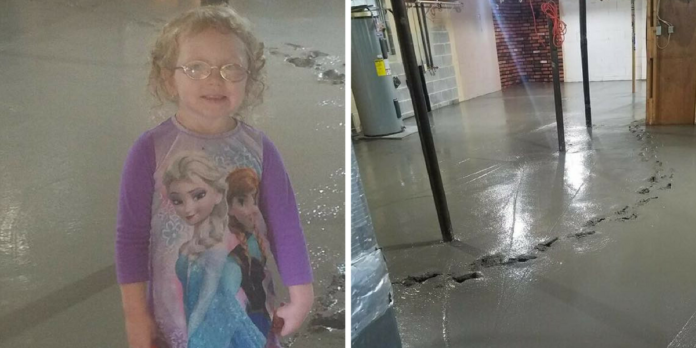 Somehow, kids are very good at knowing what they shouldn't be getting into, and then getting into it anyways. And this little one may have just taken that to a whole new extreme.
It was a regular day for Jonathan Porter as he went to work for his construction company. He had gone to a house, and had just poured concrete in the basement. Everything was fine, and looking good.
Porter, who is also a member of the local fire and rescue team in Cleveland, Tennessee, had left to go help with a nearby car accident right after pouring the concrete, and returned a little later. But what he found was something unlike anything he had seen before.
Porter, who has been doing this job for years, has seen quite a few animals walking through wet concrete. It was just something that he got used to seeing. But the one thing he wasn't used to, was seeing little girl walk through it.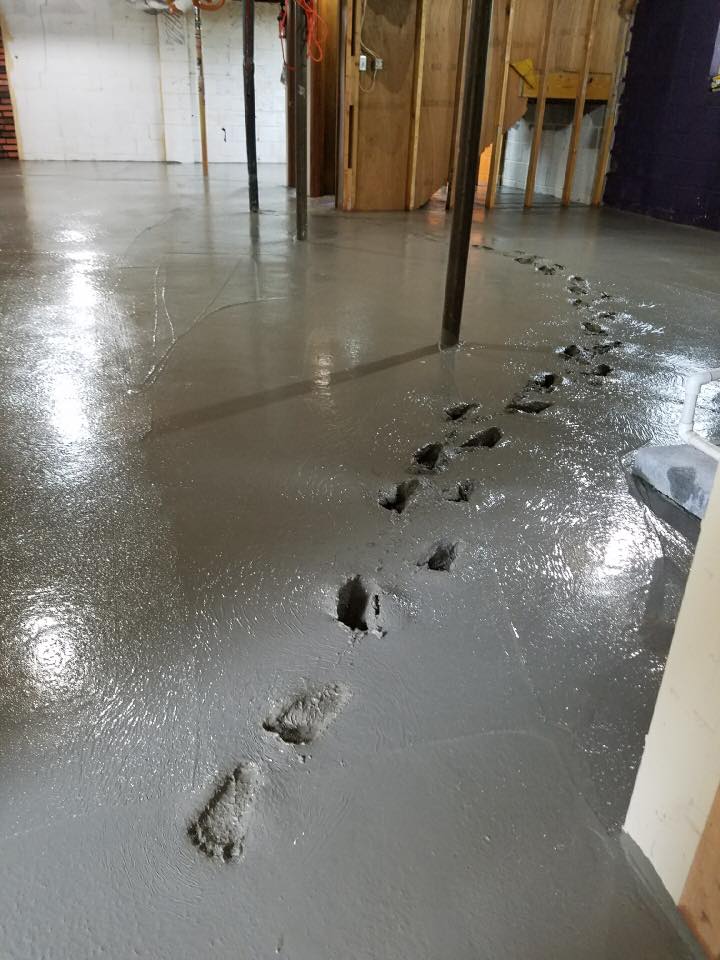 And that little girl, Izzadora Millaway, seemed almost as shocked as him!
"I looked inside and about 25 feet away from me I see this child standing dead center, and she had a look on her face that was priceless. She didn't know whether to back up or move forward," said Porter.
When the family went to see what was going on, they were stunned. At first, they thought it was funny. And then they felt terrible since they had just put in so much work. But luckily, their fears were relieved by Porters reaction.
"We were kind of taken aback by the whole situation, and we figured Jonathan was going to be extremely irritated because they were working hard, it was comical," said Sara Millaway, Izzadora's mother.
But all was resolved after getting one picture of Izzadora in the concrete, and then getting detergent and rinsing it off.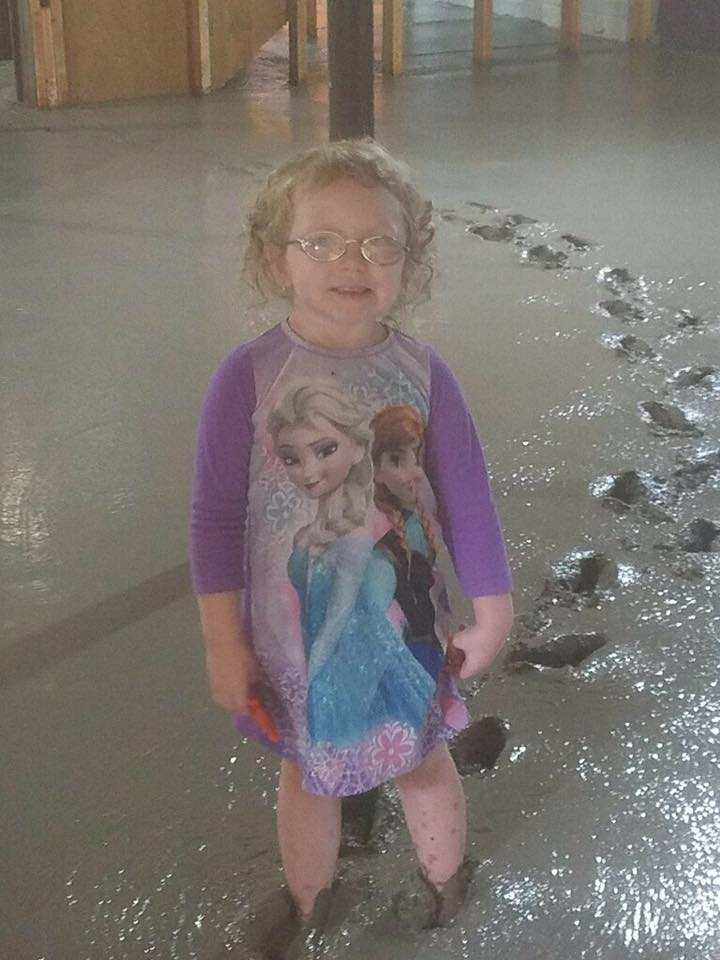 Porter then went back in to fix it, and ended up leaving a section untouched so the family would have a little reminder.
Luckily, no harm was done, and Porter had arrived right in time to help and make sure Izzadora would be just fine!
And as most kids learn their lesson from being in a situation like this, for little Izzadora, that might not be the case.
"She's probably going to do it again the next time she sees some. I think she enjoyed it. She stood there like it was fun," said Sara.
We are just glad that Izzadora is safe, and that the family now has a little reminder of her little footprints!
If you think little Izzadora is adorable, and are thankful she and her family will be able to look back on this situation and laugh, SHARE this post!
Article via Today