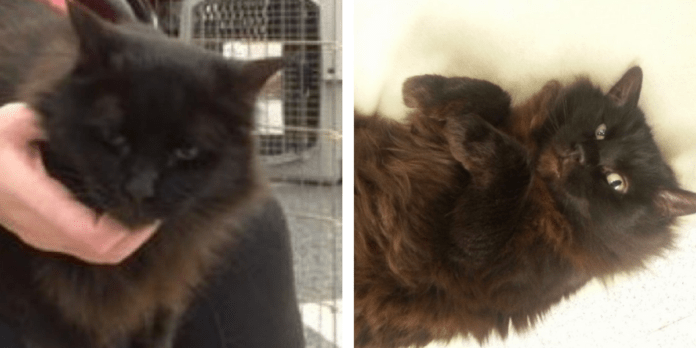 Baily the cat has a personality all his own.  He was adopted as a kitten and returned to the shelter  6 years later.  All he wanted was to be the center of attention but with all the other kitties around she became very grumpy and grouchy with the other cats.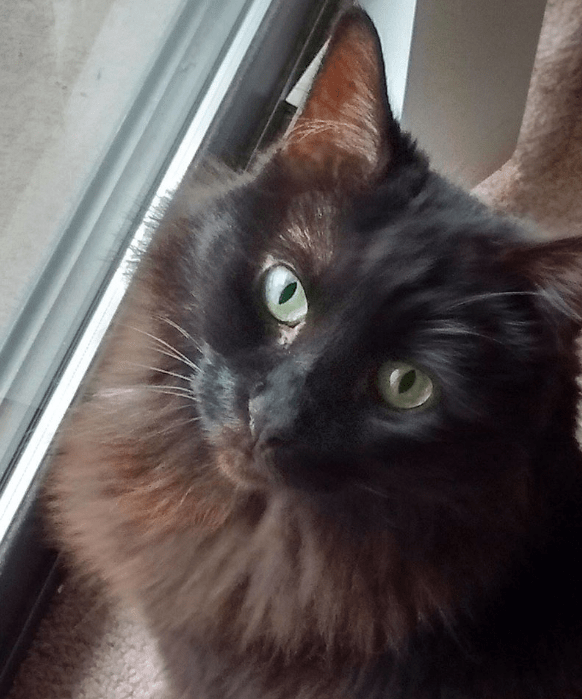 "Her previous owner's allergies had become so severe she could not keep Bailey… Of course, nobody imagined this fluffy, green-eyed girl with the glossy black coat would still be at the shelter waiting for a home almost five years later.
A week ago, a young woman named Holly approached a volunteer at Purrfect Pals and started asking about an older cat or one that had stayed with the rescue group for a long time. They immediately thought about Bailey.
She spent quite a bit of time with Bailey and was not at all upset that Bailey was grumpy.
Holly continued looking and visited a couple more rescue groups, but she couldn't get Bailey out of her mind. An hour later, she called Purrfect Pals and said, she would come back Saturday afternoon for Bailey.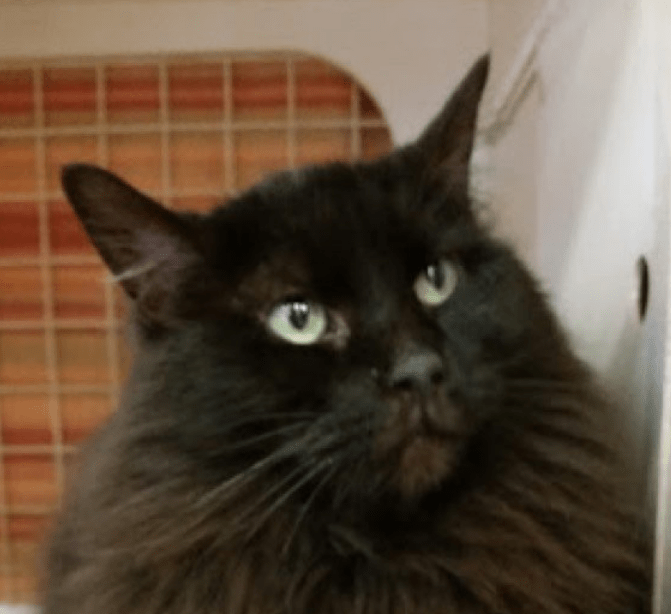 Everyone at the shelter crossed their fingers that she would come back for Bailey.   And she did!
"Holly told us Bailey just tugged at her heartstrings and she wanted to give her a home where Bailey could be the true princess she is – she would be the only cat in her new home and would have lots of toys, windows for watching the world and a new mom determined to spoil her rotten."
"Bailey was way overdue for adoption. We are doing happy dances, turning somersaults and maybe even shedding some happy tears that our fluffy girl has finally, after five very long years, left the shelter."
"We are so happy to have Bailey in our lives. She follows us everywhere, demanding a decent massage, and slept on my pillow this first night. Her tail is held high, her eyes are bright, and between all the cuddles she lets me pick her up," Holly said.
A few minutes after Bailey arrived at her new abode, she started purring and rubbing against everything in sight. After waiting over eighteen hundred days for a home, Bailey has truly claimed her new home as her own.