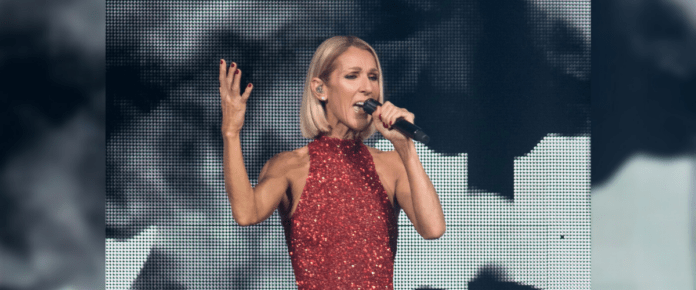 Celine Dion shared a moment with her three sons, Rene-Charles, 21, and 11-year-old twins Eddy and Nelson. This moment was captured on Instagram on Mother's Day.
On Instagram, the 54-year-old, who shares this trio with her late husband Rene Angelil, wrote a heartwarming message to honor all of the 'courageous' mothers in Ukraine.
She said, "This Mother's Day, I feel very fortunate to be able to be with my children, and I think about mothers in Ukraine and around the world who have lost their children… And for those mothers who constantly worry about how to keep their children safe… and for those mothers who devote every ounce of their energy just to provide their children with the bare necessities of life."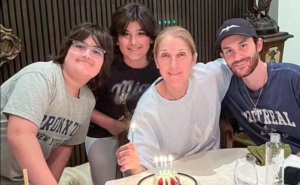 In this picture was a makeup-free Celine Dion and her children celebrating Mother's Day with a candle-lit cake.
Celine also wrote, "These mothers truly are the courageous ones, and I dedicate this Mother's Day to all of them. We pray that they will find peace and comfort for their families – Celine xx."
Celine Dion ended her heartwarming message with a black heart before posting the same thing in her native French.
This comes right after she posted a sad video of her talking about her show being postponed.
The Grammy Award winner said that she is "still experiencing some spasms" and wants to be in "top shape" for her performance.
Her tour started in September 2019 but in January 2022 she had canceled the remainder of the North American tour. This was due to "severe and persistent muscle spasms which are preventing her from performing."
She said, "Well, here we are again, and I'm so sorry that we have to change our tour plans for Europe one more time. First, we had to move the shows because of the pandemic, now it's my health issues causing us to postpone some shows. And, unfortunately, we have to cancel some too."
The star proceeded to say that despite her feeling better, it is taking longer than anticipated.
"The good news is that I am doing a little bit better…but it's going very slow. And it's very frustrating for me. You know I'm getting treatment from my doctors, taking medication, but I'm still experiencing some spasms, and it's taking a lot longer for me to recover than I had hoped."
"I need to be in top shape when I'm on stage. I honestly can't wait, but I'm just not there yet. Just telling you how I feel." she said.
She also said, "And I wanted you to know, that I'm sorry for this news. I know you've all waited so long for the concerts, and I appreciate your loyalty."
She ended the video with a message to support Ukraine.
"I also want to say that, like all of you, I stand with the people of Ukraine, and I hope and pray that this war ends soon. Sending you all my love and prayers for peace. Hope to see you soon. Until then, you take care, okay? I love you so much."