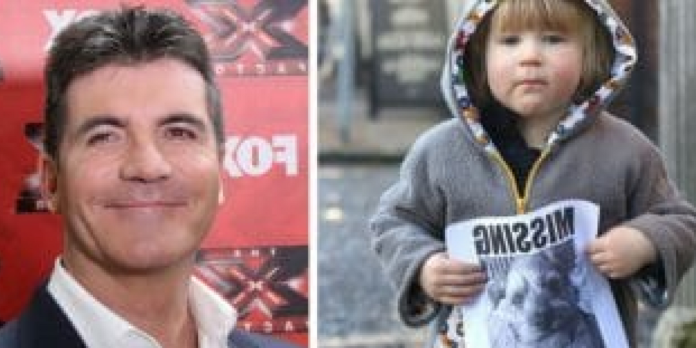 "Dear Father Christmas," Edward Latter's letter started out. He continued on "I just want one present for Christmas this year, my dog Morse back. I've been a very good boy all year. Thank you, Edward aged two and three-quarters."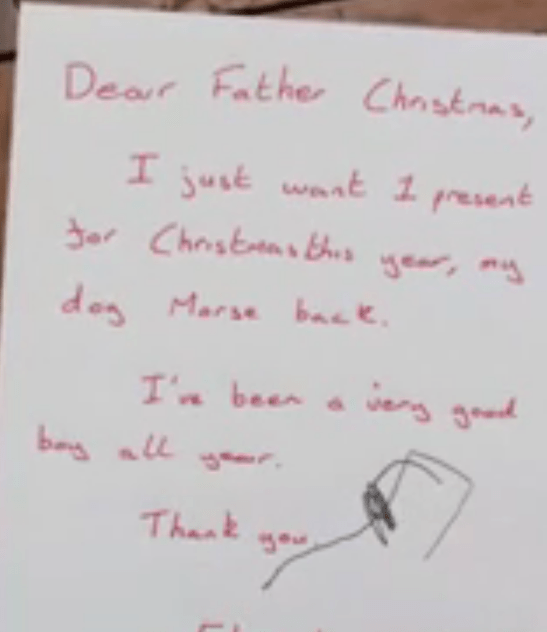 When Edward's his dog and best friend disappeared all he could do was make a plea to Santa.  Even though Good Old Saint Nick couldn't help he did get some help from someone that he never even thought of.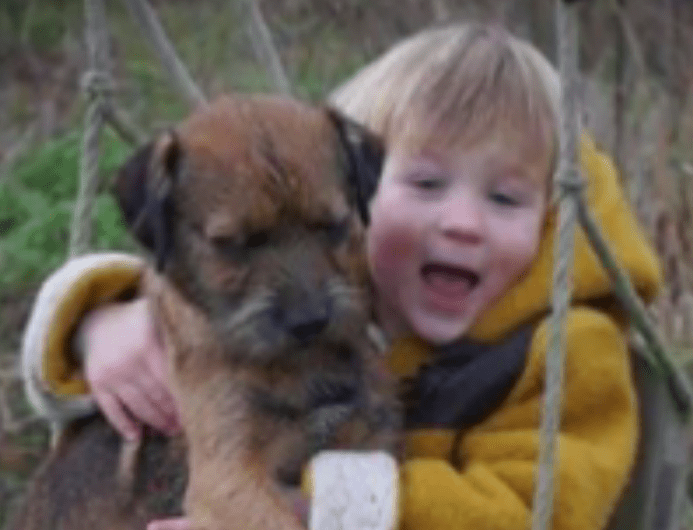 The boy's father, Richard Latter, did everything he could think of to get the nine-month-old border terrier puppy back. He even created a Facebook group dedicated to finding Morse.
Edward and his family posted "missing" posters everywhere, but nothing brought their beloved Morse home.
The Facebook posts gained some traction online, where they were put in front of someone who could actually make a difference, Simon Cowell!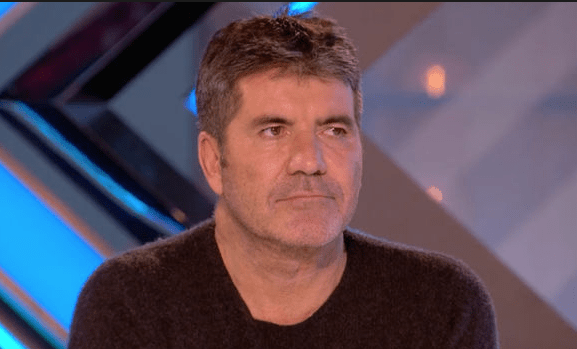 While Simon Cowell plays the meanie when he's on television, he's actually a kind hearted man. When he heard about Edward's missing dog, he decided to make it his mission to find Morse and reunite him with his family.
"It's heartbreaking to see a little boy's Christmas ruined," a source close to Cowell told the Daily Mail.
Cowell put a $10,000 reward for a safe return of Morse, hoping this would be enough to bring him home.
Still, Christmas came and passed with no sign of Morse.
Finally, after many weeks of searching, the family received news that brightened their spirits. A local man had spotted a muddy dog walking the streets, and thought it might be the missing dog he'd seen in the photos.
"We instantly broke down in tears," Richard continued. "I was delirious for a few seconds, it was absolutely wonderful, we were just hugging each other, hugging Edward and hugging the dog."
No one knows if the man claimed the monetary reward. But thanks to Cowell's generous reward, little Edward was able to reunite with his lost puppy.