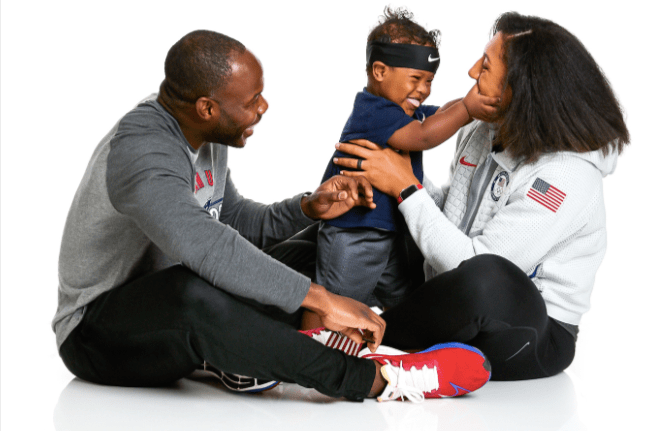 Bobsledder Elana Meyers Taylor is an olympic bobsledder. She was born in Oceanside, California but did not grow up there. She grew up with her family in Douglasville, Georgia. Her dad was a professional football player. She attended college on a scholarship and graduated with an honorary doctorate degree. She wanted to become a professional softball player and tried out for the olympic softball team.
After not getting accepted, she tried bobsledding. It was her parents' idea since she couldn't play softball. She then married Nick Taylor in 2014. He was a fellow bobsledder and coach. Then in 2020 she gave birth to her son, Nico. Her son Nico was born with down syndrome.
On top of being an olympic bobsledder, she was also a Christian. She has previously stated, "One of the big reasons I was put in bobsled is to help people not only reach their goals, but come to Christ. God put me here for a specific reason and I don't think it's just to win medals. At the end of the day, I'm in this sport to glorify God, so if that means I come in last place or I win the gold medal, that's what I'm going to do."
She has overcome many obstacles in her life including many injuries. In 2014 she suffered a concussion during one of her races. She was cleared to race again a few days later and soon after, won the world championship title. She also had a torn achilles but came back from it strong. As well as many injuries, she also faced COVID-19.
She had been chosen to be a flag bearer in the 2022 olympic opening ceremony. Sadly she couldn't due to getting the virus a few days before. She also wasn't able to compete or see her son until she overcame it. Surprisingly, she overcame COVID and was clear to compete in the olympics. Before the race she had dedicated her race to her son Nico. She finished with a silver medal in the first women's bobsled olympic competition. She was so excited and so was her son.