For one bartender in South Africa, a regular shift at the bar just became an act of heroism.
Tongai Matandirotya, a waiter at Brass Bell Restaurant in Cape Town, forgot about his personal safety and the drink he was preparing for a customer. He dove into the frigid Atlantic to save a mother and daughter who had been swept off the pier by a wild wave.
The fishing community of Kalk Bay had a pretty tranquil day. Several individuals were passing by Brass Bells' window, which looked out over the sea. The scene then abruptly shifted.
"I saw this wave come over the harbor and it covered the people, dragging them into the ocean. I immediately ran outside, undressed myself, and dived into the water because I saw a child go in as well. I have a very soft spot for kids, and my instinct just kicked in to see if I could help," Matandirotya stated.
Clair Gardiner, 37, and her 8-year-old daughter Arya van Hilten were among those who perished. As soon as the wave came over them, Gardiner realized they were being dragged into the water, and she managed to throw her arms around tiny Arya.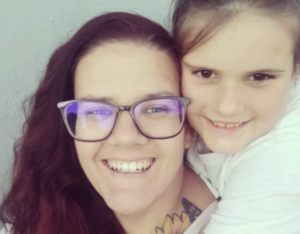 Matandirotya had already dropped his drink, removed his belt, and jumped into the water. He was pursued by an anonymous tourist, according to news sources. The severity of the waves had separated Gardiner and Arya by that point, even just a few meters from shore; he used his belt to save Arya, who couldn't remain afloat on her own.
"I recently went to the restaurant to thank him," Gardiner told local news. "My daughter recognized him immediately, and we all embraced each other. We are so thankful to Tongai and the tourist man who risked their lives to save ours; we'll forever be grateful to them."
Tongai saw he'd been seriously scratched up by the pier's concrete wall only after completing his heroics, and decided the purely aesthetic injury wasn't a big deal.
Brass Bell thanked their hero on Facebook, saying they were "very proud" of him and grateful for his bravery, with several commenters reminding them to "tip him well."