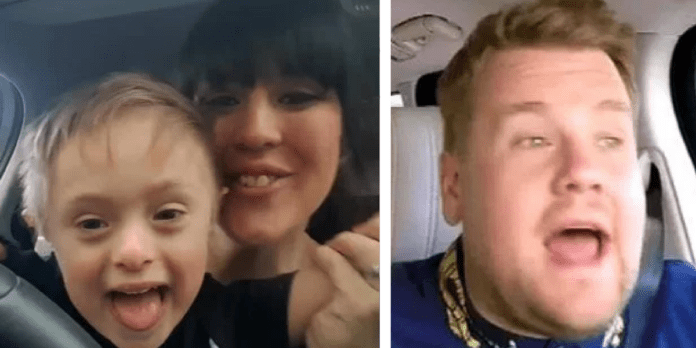 Becky Carless and her 4-year-old son, Archie, performed an original version of Carpool Karaoke that was part of a campaign to raise awareness for 2018 World Down's Syndrome Day.
Carpool Karaoke was made famous as a recurring segment on The Late Late Show with James Corden. The host of the show, James Corden, invites famous musical guests to sing along to songs with him while they are in the car.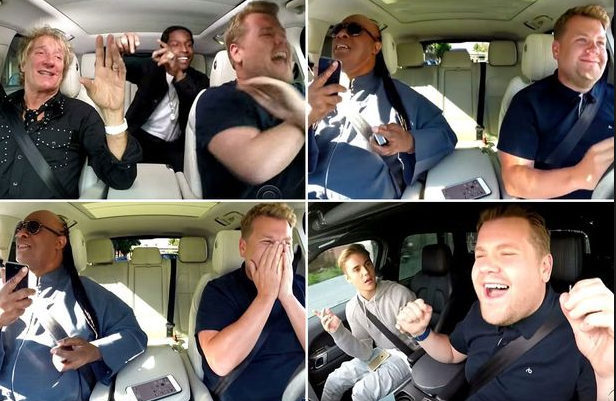 The Duo filmed themselves singing and performing the song "A Thousand Years" by Christina Perri.  The song is quite emotional as it's normally sung by the artist but throw in the Mother/Child duo and now it's nothing but free-flowing tears from beginning to end.
She wasn't alone there were a total of 50 moms and kids that performed Makaton, a form of sign language that is designed for people with speech problems, particularly those living with Down's Syndrome.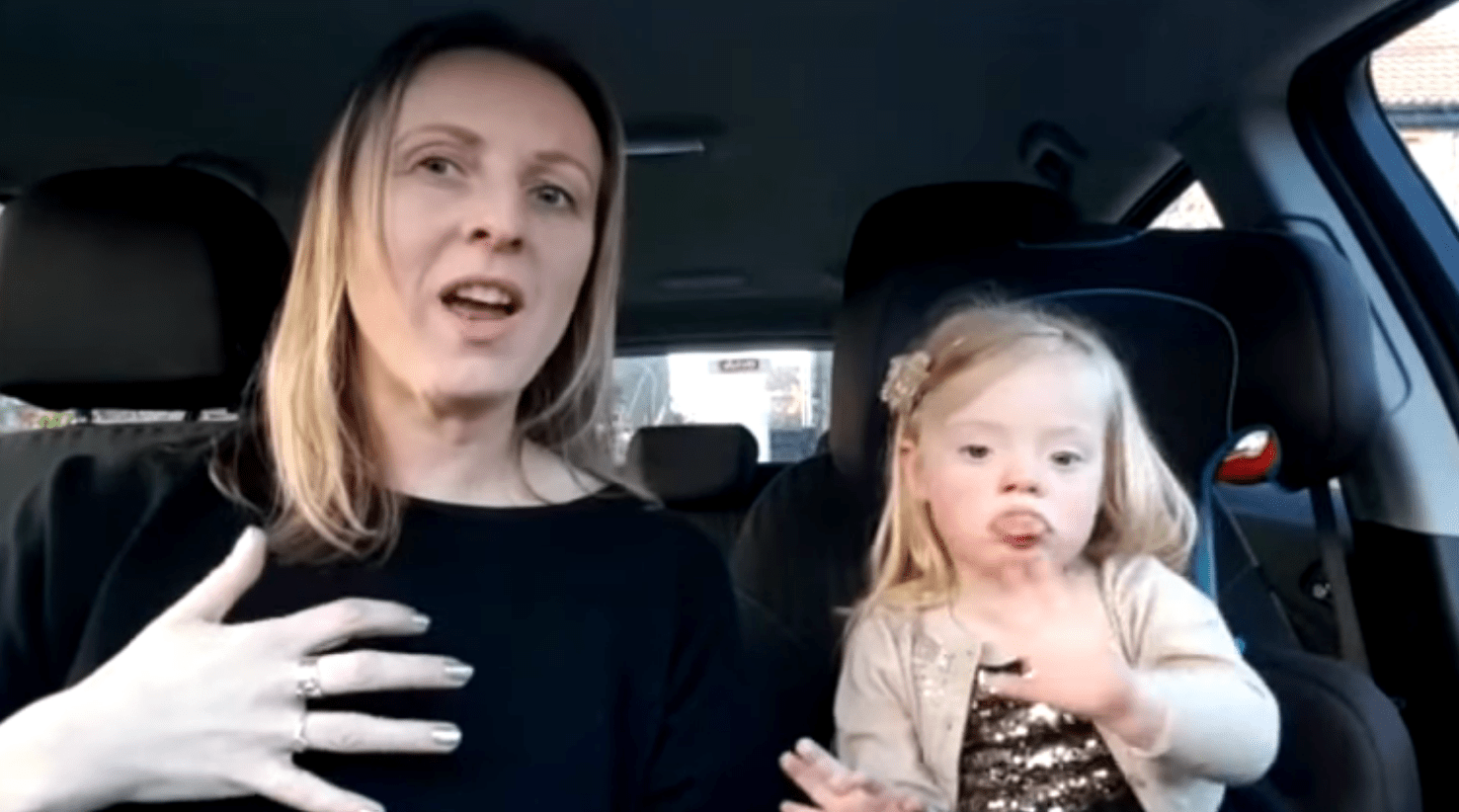 "Celebrities were quick to get in on the act and to show their support. James Corden,  tweeted about it, while Christina Perri, who wrote the song, said that she was "honored" that they picked one of her songs for the campaign."

"We definitely wanted everyone to see it," Becky, 35
"The idea is, we are just normal moms, we love our kids, they love us, and they are just like other four-year-olds, we wouldn't change them.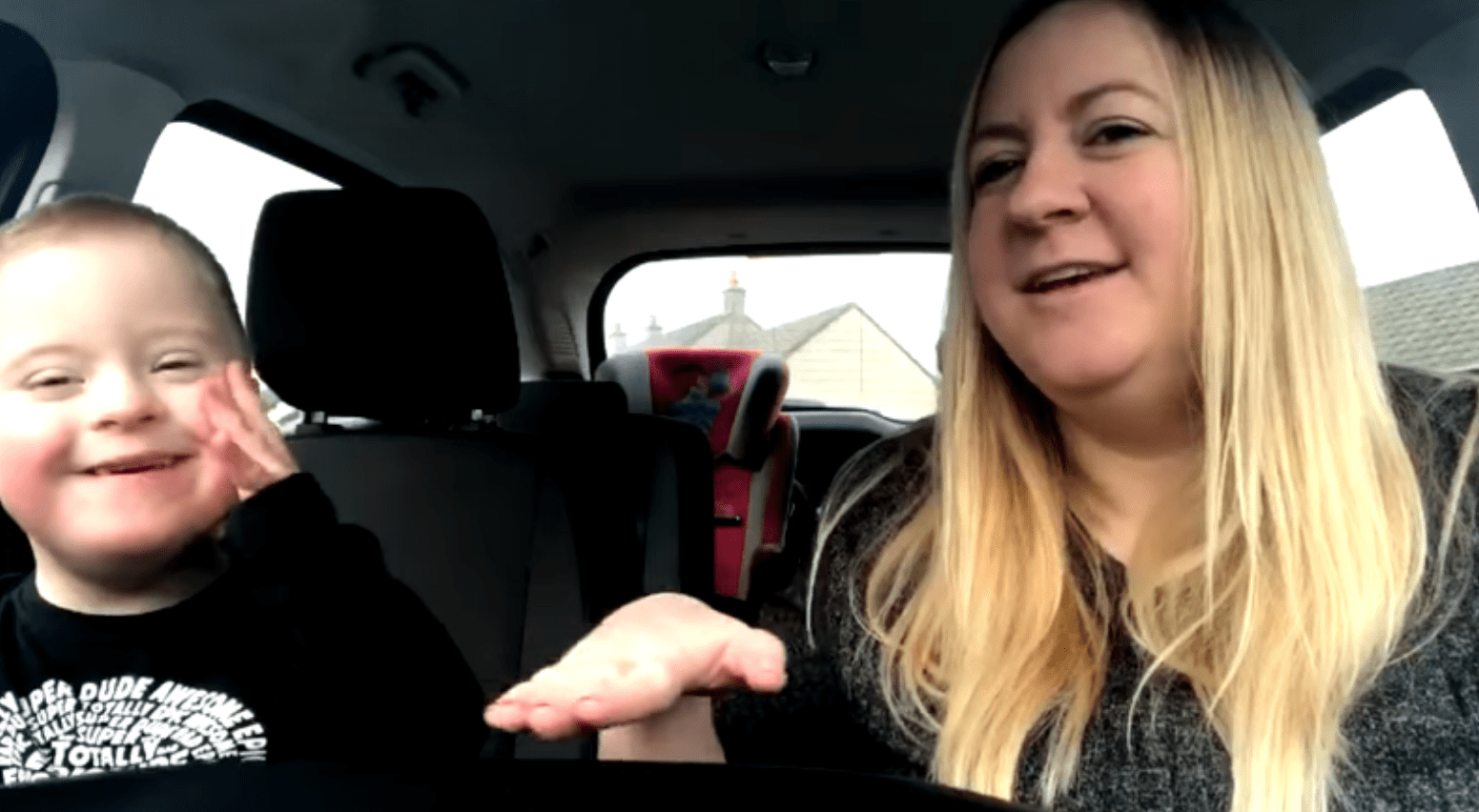 "We believe this video really does have the potential to be the most viewed across the world on World Down Syndrome Day this year, so we urge everyone to share, share, share to help us make it a success!
"I feel so proud to have come up with this idea. People around the world are sharing it and it's crazy to think I came up with this small idea and it has gone so far. I have had messages from anyone and everyone across the world.
"The video turned out even better than we had hoped and the response has just been mad. Archie loves it, he spots himself straight away and grabs my hand to do the swaying bit."
If this video moved you to tears please SHARE with your friends and family to help spread the awareness.