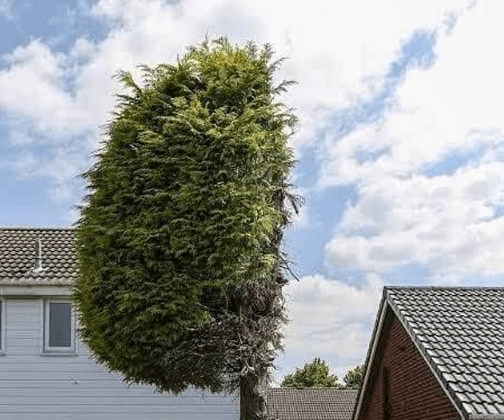 It's easy to fall in love with a house without considering who lives next door, but these viral photos will make you appreciate the value of having a good neighbor.
People from all over the world have taken to social media to share eye-opening photos demonstrating that neighbors don't always get along.
Here are a few examples of the worst neighbors ever: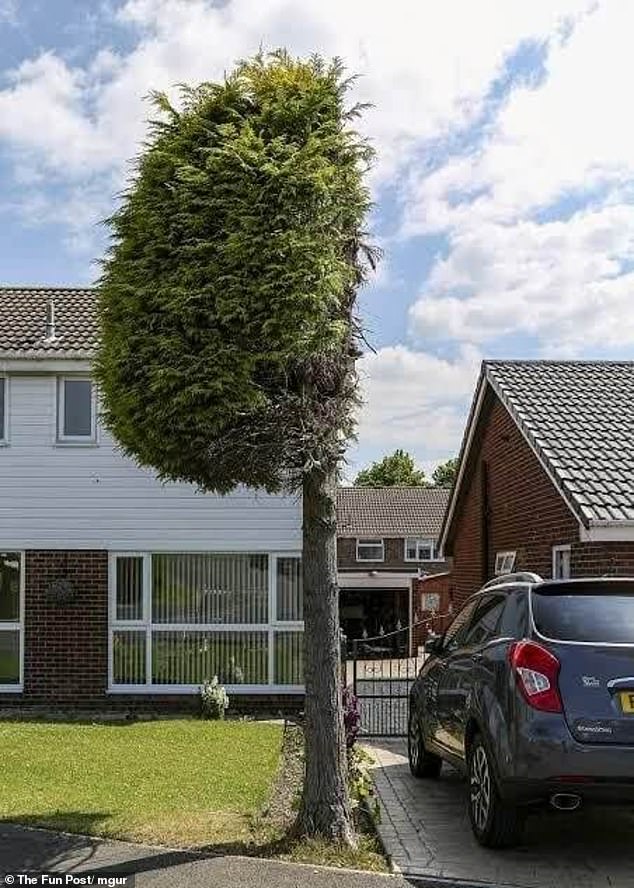 Taking a stab! A Sheffield family was stunned when they returned home to find half of their tree cut down because birds were making too much noise.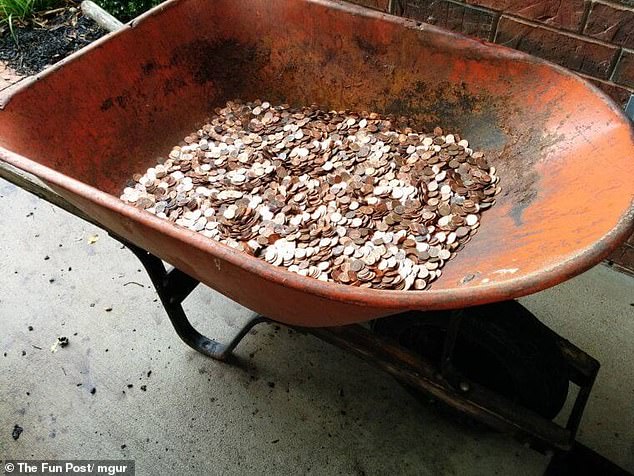 After being told to pay the veterinary bill for a neighbor's dog that was bitten by their dog, a cheeky individual filled a wheelbarrow with coins.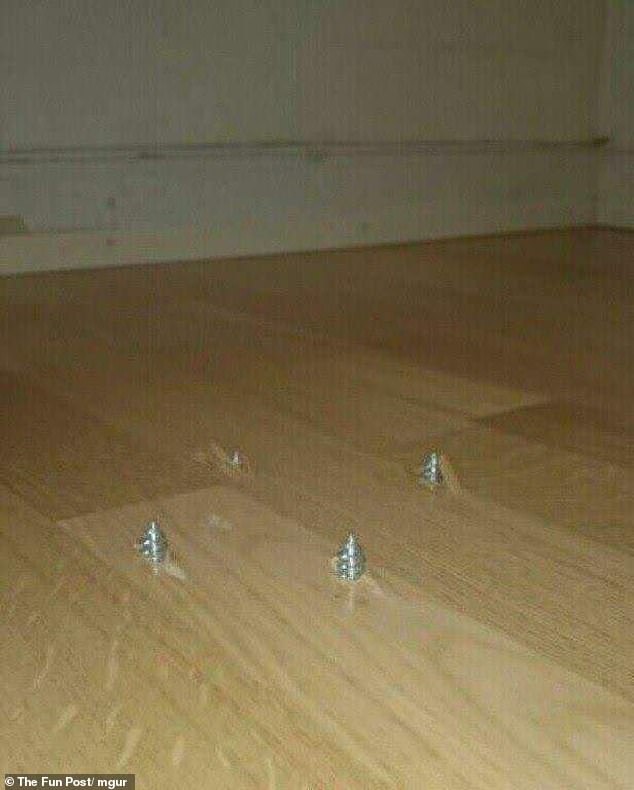 Take care not to trip! A viral image shows screws poking through the wooden floor after the person living downstairs installed a new light fixture in their ceiling.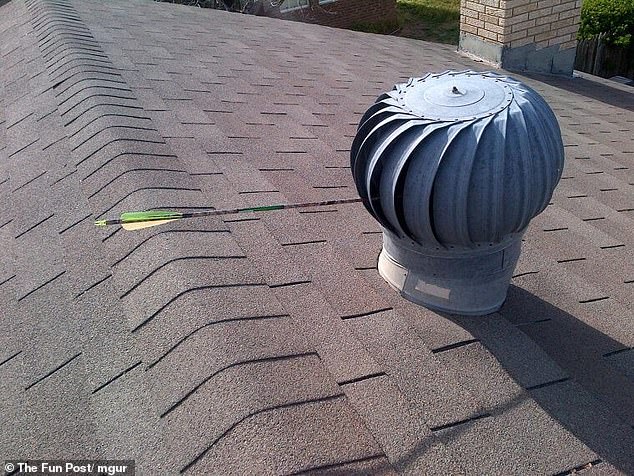 Another photo shows a neighbor who was fed up with the squeaking of a turbine and decided to shoot it with an arrow.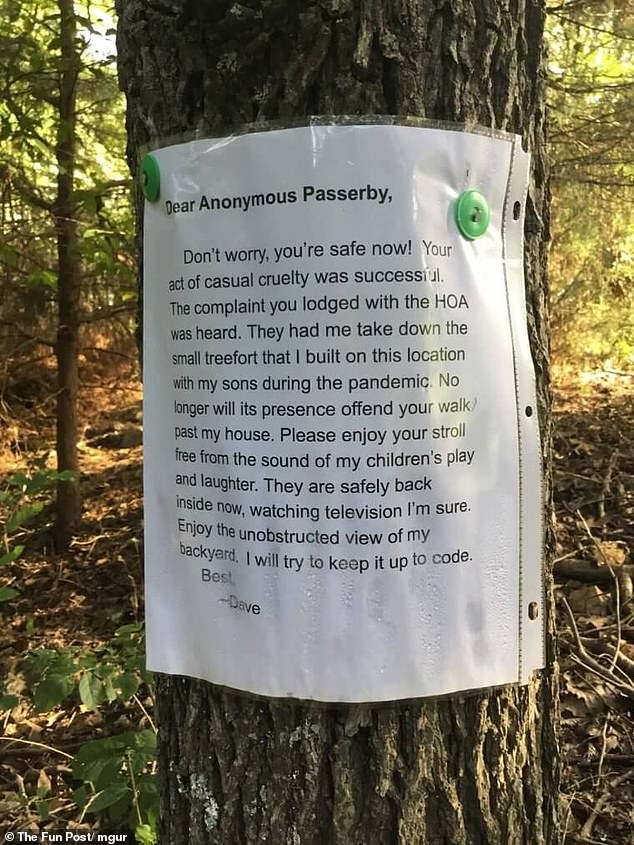 After being forced to demolish a small tree fort he built with his sons due to a neighbor's complaint, a father wrote a passive aggressive note.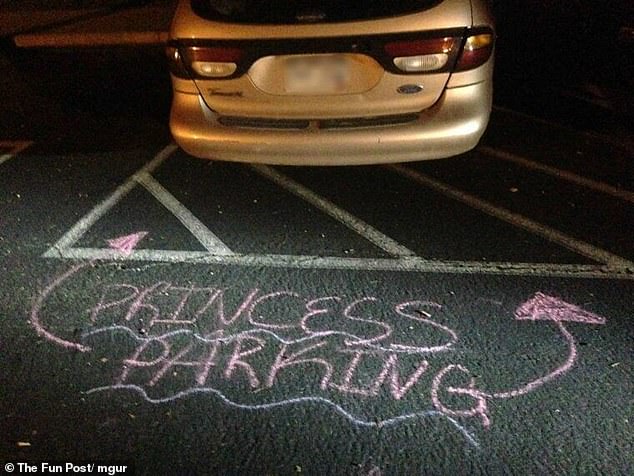 Another person who was irritated by their neighbor's poor parking decided to make a nickname to mock them.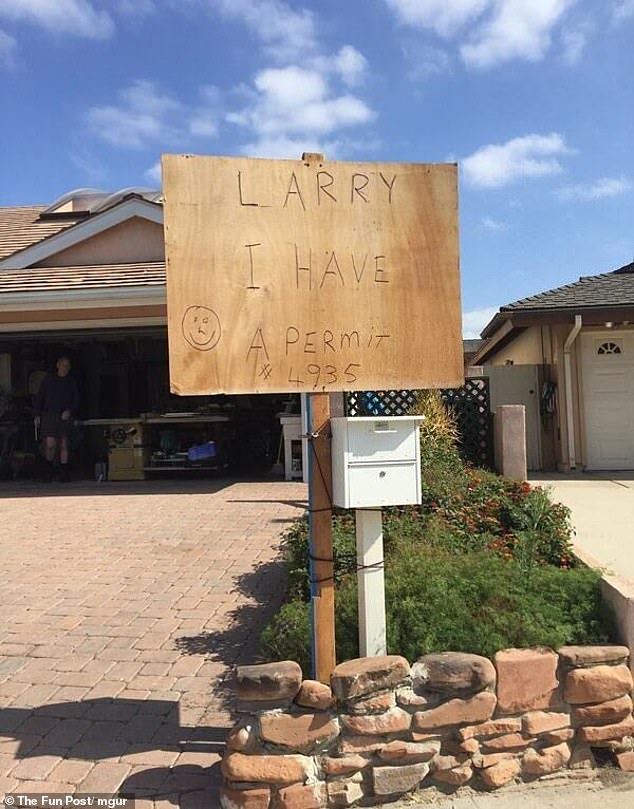 One person, fed up with their neighbor's complaints, erected a large sign displaying their permit number.
In New Jersey, the neighborhood "Karen's" complained about a man that used blue lights on his home.
Worst neighbor ever? Neighbors upset over bright lights emanating from 'Blue House': http://t.co/fwV18QuMCE pic.twitter.com/tEDUQfsNGh

— TODAY (@TODAYshow) August 27, 2015
"I don't know what they're complaining about," Jack Zoltak said. "The lights don't even go anywhere. They're just on my house. And they're on timers. They go off at 1:30."
Neighbor Ralph Meshon says that the lights are an "intrusion into the neighborhood" because people come to visit the home.
"We're studying other ordinances in other communities that might have been faced with this same scenario to see what the proper thing to do is to help the neighborhood," Margate City Commissioner John Amodeo said.